Kimi no Na wa. / Your Name. Anime Movie Review
April 17, 2017
Kimi no Na wa. – translated as Your Name. – began it's theatrical run in North America last week. Funimation recorded a dub of the movie for English audiences, as well a subtitled version for more seasoned fans. The movie made a sound 1.6 million the weekend of April 7-9, 2017.  Here's why you should definitely spend the moo-lah to see it in theaters.
The Story: The plot of the movie from the trailer looks like a body swap story – the main protagonists, one male and one female, wake up in each other's lives randomly finding that they have switched places.  That alone would make for an interesting love story. However, Shinkai has more in store for Mitsuha and Taki than the audience realizes at the beginning. Not spoiling anything, but I do want anyone who watches the trailer to realize that there is a more complex story that happens. Your Name. looks like a light-hearted comedy from the outside, but is in reality a serious heart-rending drama. The movie will make you laugh, it will make your cry, you will be on the edge of your seat, and you will swear and cheer.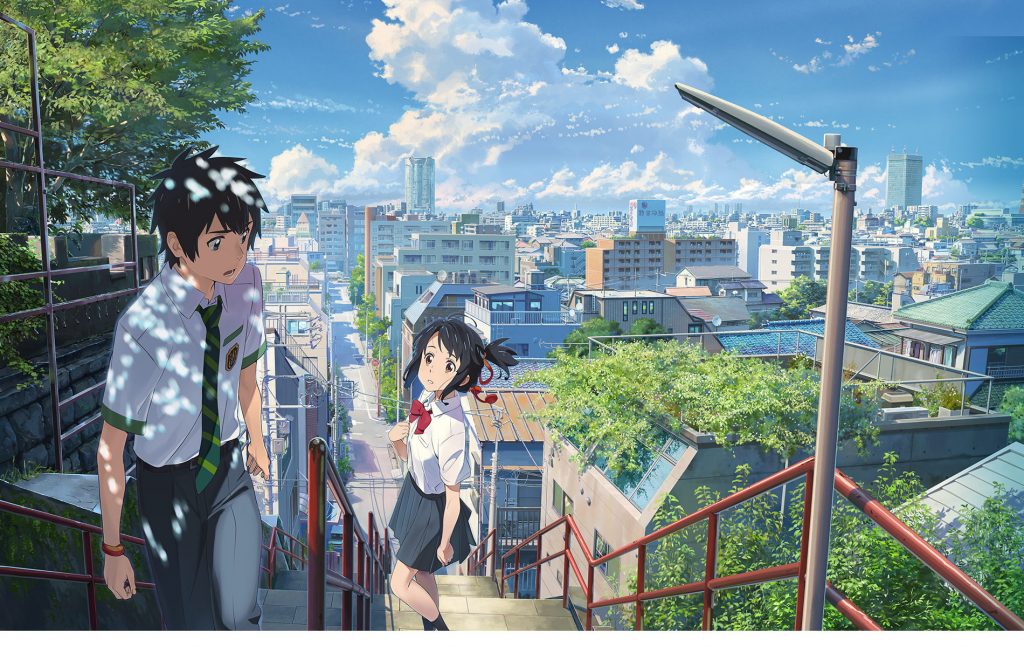 The Art: I've been a fan of Makoto Shinkai since Voices of A Distant Star, so this is not my first introduction to his beautiful work. Your Name. just furthers that tradition and continues to raise the bar with breath-taking scenery and life-like animation. From the urban sprawls of Tokyo to the picturesque country-side of Itomori, the artwork transports you into the lives of Mitsuha and Taki. Every image is intentional, every color sets a tone and a mood. The symbolism of images sets further meaning to scenes. This is why it needs to be seen in a theater on a large screen. It's so pretty, it makes you wish your own life could be experienced so vividly.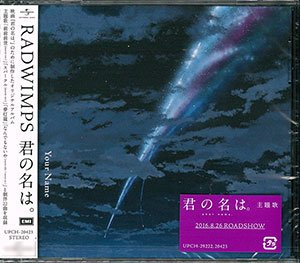 The Music: RADWIMPS was a new musician to me, but as of this movie, not anymore. The band did the whole soundtrack for Your Name. including English versions of the Japanese movie songs. I did not notice the music as much in the theater, mostly because it went along so well with the scenes of the movie. I liked Your Name.'s opening and closing songs, so I went looking for the soundtrack. I purchased it on itunes and have spent the last week listening to it. A lot of the instrumental pieces I don't remember hearing in the movie, but they do provoke an emotion when I listen to them, so I know where it was probably used. Zenzenzense is the song that I found really catchy from the movie, and enjoy listening to it in Japanese. However, Sparkle is the song that makes me tear up every time I listen to it. I'm really glad that there is an English version, because the meaning of the lyrics are so touching. Without the translated version I would have missed out on that.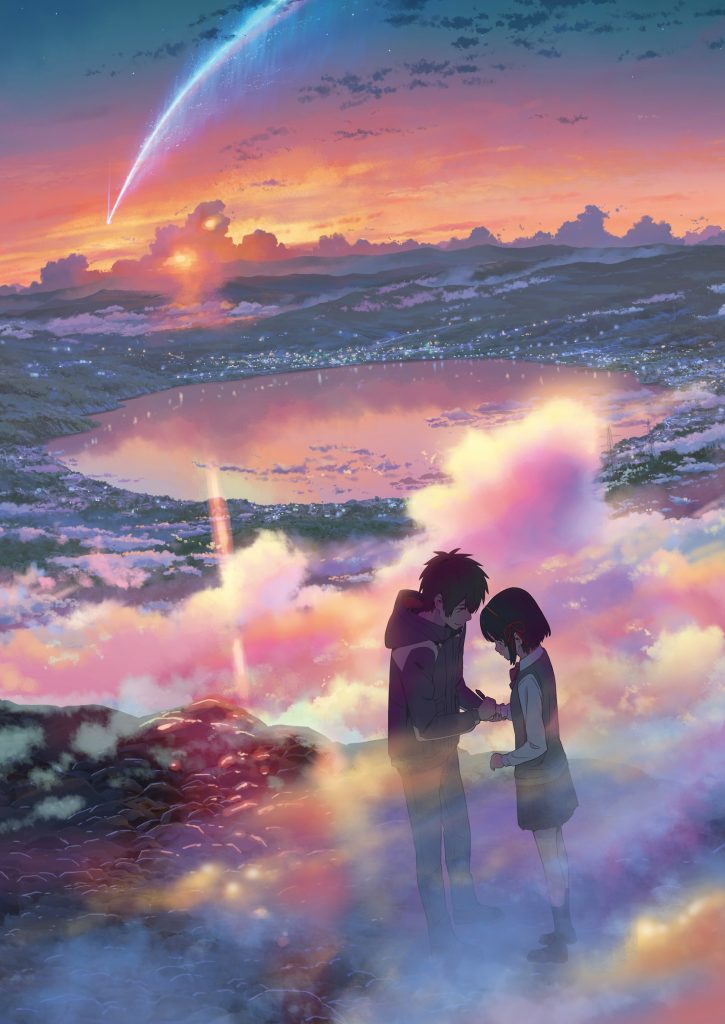 The Audience: I am a pretty hard core anime fan, so I want a truly Japanese experience – give me the Japanese version and subtitle it. My husband, on the other hand, likes anime but typically prefers dubs.  It so happens that our theater goofed and ended up showing us about 30 minutes of the dub. That's a third of the movie. Then they came and apologized because they were suppose to show us the subtitled version, so we ended up restarting the movie and seeing all of the movie again, subtitled. I tell you that story to point out one thing – my husband who prefers dubs actually enjoyed the subtitled movie more. "It was more immersive," is how he justified it.  I just grinned knowingly.  If you are a seasoned anime fan, then don't spend your money on the dub unless that's all you have. Definitely see the sub. However, if you are taking someone to see the movie who has no anime experience, then by all means don't make them try to read this beautiful movie.  You don't want to miss the visuals.
As for age, I think this movie speaks to all ages – there is not a limit to who can take away something from this film.  My husband and I are middle-aged and we both loved it.  I think my son who is 10 would like it as well, so we plan on buying it eventually. My mom is in her senior years and would like this, too. So it's not a matter of age or gender. Go see it. Judge for yourself. You won't regret it.
Heart of Manga Rating: ♥♥♥♥♥
Breath-takingly beautiful and heart-rendingly touching, Your Name. is an unforgettable experience in film, much less animated film.
Find it in a theater near you.
Author/Editor
Super mom and teacher until the kids go to bed, then romance manga addict and writer until the caffeine wears out! Specializes in the shoujo and josei genre of manga and anime.
Latest posts by Laura (see all)