After reading the latest volume of Dengeki Daisy I decided to do a full read through of the story again. As I do, I come cross moments in every volume that remind me why I love this series soooo much. This particular scene is from volume three, and it is referenced in volume nine that was just released. Not only is it memorable for the characters, but memorable for the readers as well.
Teru has been having a difficult day with the rain making her very depressed. She almost gets into a cat fight until Kurosaki saves her. Then he chews her out for her irrational actions. She leaves furious at Kurosaki for lecturing her. Teru feels so down she sends a pitiful message to DAISY about how rainy days get her down and she doesn't like that side of her. This time DAISY (aka. Kurosaki) responds with a sentimental message about how rainy days make him feel closer to Teru, and pretty much gives her a confession of how he really feels. Of course, it being DAISY, it cheers Teru up right away and she goes over to Kurosaki's place and thanks him for keeping her out of trouble.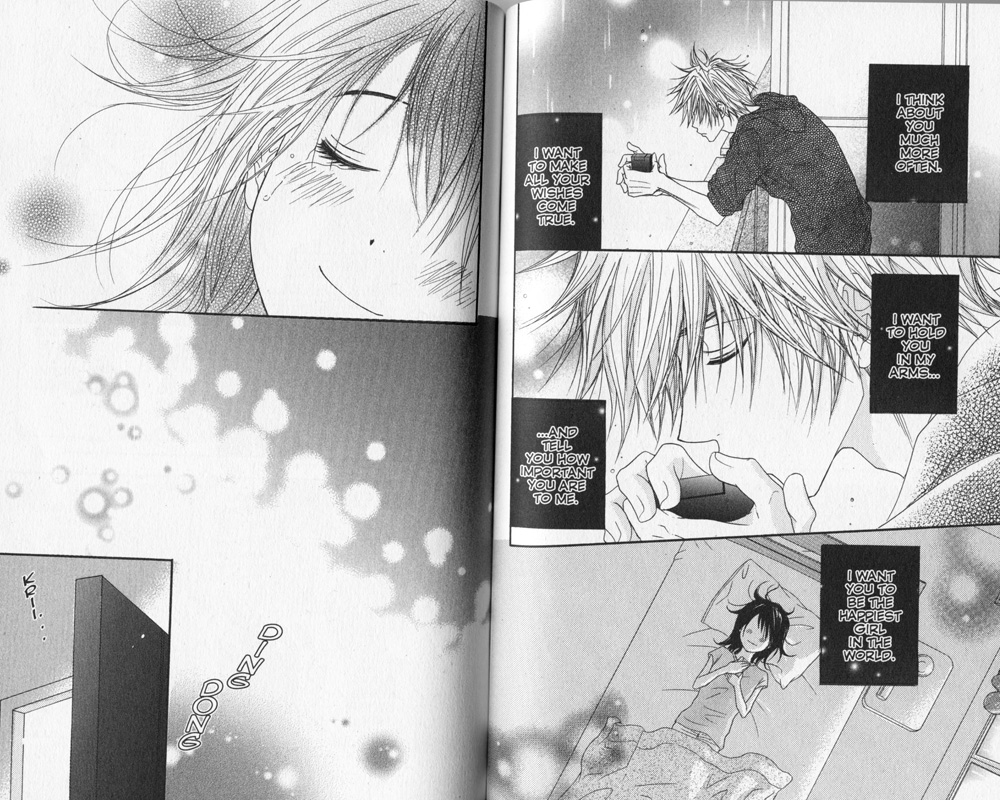 I love this scene because it shows the two sides of Tasuku Kurosaki, and just how much he loves Teru. He lectures her for making rash decisions, then turns around and makes a confession through DAISY. The images Motomi includes of Tasuku kissing the cel phone and Teru holding it to her heart are just lovely.  Now that's two people who've fallen pretty hard. It only continues to get better from here!