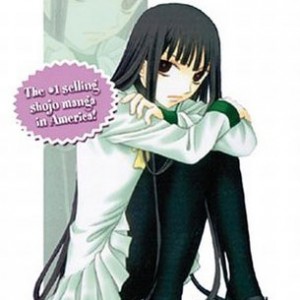 Another tear-jerker moment this week from adorable Furuba siblings Momiji and Momo. In this scene Tohru has gotten onto the Sohma estate and while there stumbles into Momo, Momiji's little sister, who is secretly spying on him. She asks Tohru to request that Momiji become her big brother (she doesn't know that he really is), although her parents have told her to stay away from him. She even asked to take violin lessons because Momiji plays violin and she wants to one day play with him. Momiji's father has taken away Momiji's violin teacher so that Momo can learn from him. Momiji tells Tohru that his father is afraid that he'll be hurt if Momo and his mother find out about him.
Tohru feels so sad for them since they both want to know one another. Tohru tells Momiji that Momo has been watching him play violin. That she wants Momiji to become her bother. This fills Momo with joy, and he confesses to Tohru that he would one day like to play a concert for his whole family. Tohru continues to cry for Momiji and Momo.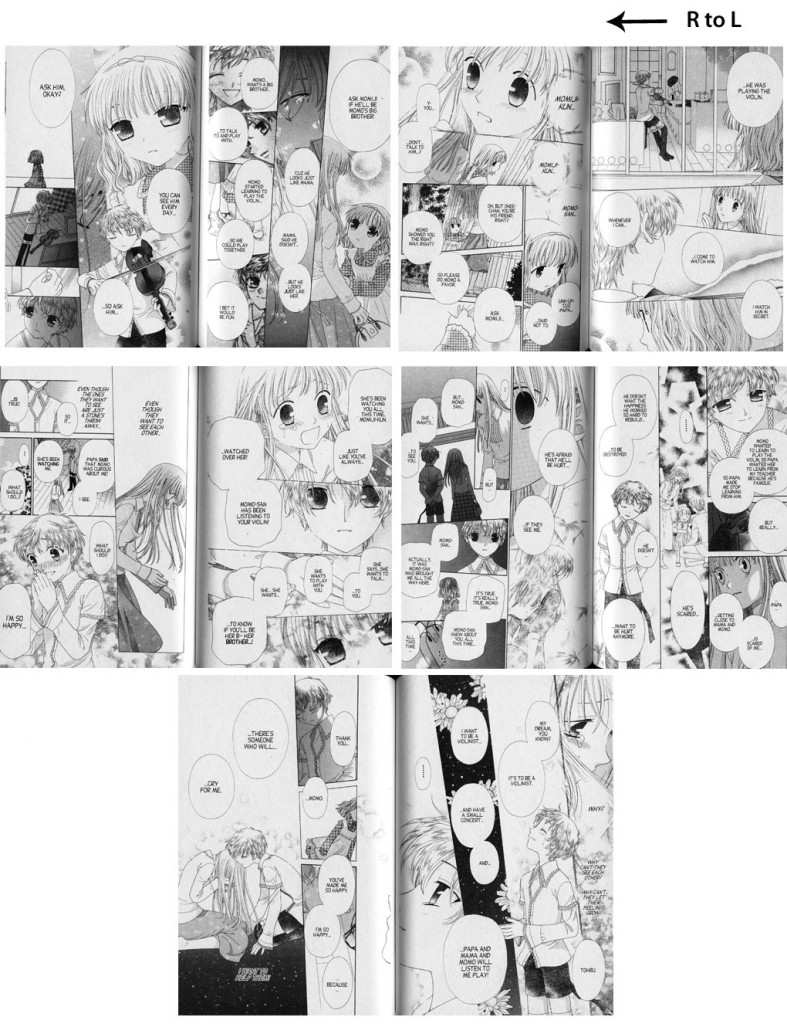 This moment is memorable because it once again shows Tohru's compassion for the Sohmas. I also love that Momo wants to know her brother, even if she doesn't really know who he is. The fact that it brings joy to Momiji that his sister feels this way is bittersweet. However, this event encourages Tohru's resolve to break the curse.