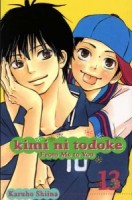 Now that Sawako and Kazehaya are finally dating, it's fun to watch the new experiences they have together. As I was reading the most recent volume 13, I came across two favorite moments that had me laughing out loud.
Sawako is invited over to Kazehaya's house to meet his family. She is looking forward to meeting his brother and his dad, because in her mind they will give her a glimpse of "Kazehaya of the past" and "Kazehaya of the future". Their plan when they arrive is to go up and study in Kazehaya's room. Of course, Sawako is nervous there. 
As they sit down and look at pictures to break the ice, they come across ones from the previous year and Kazehaya confesses that he liked Sawako from the beginning of the series, at the time of the ghost walk. Sawako is shocked and admits that she liked Kazehaya from the time that he first said her name. That leads to Kazehaya admitting that he's said it on more than one occasion, but the one that Sawako is referring to is when he first speaks to her in the garden at school and asks her name.
When Kazehaya hears that Sawako likes him to say her name he repeats it, even though he is embarrassed and Sawako is embarrassed. To reciprocate, Sawako attempts to call Kazehaya "Shota-kun". Both are so embarrassed that there's no way for them to seriously study.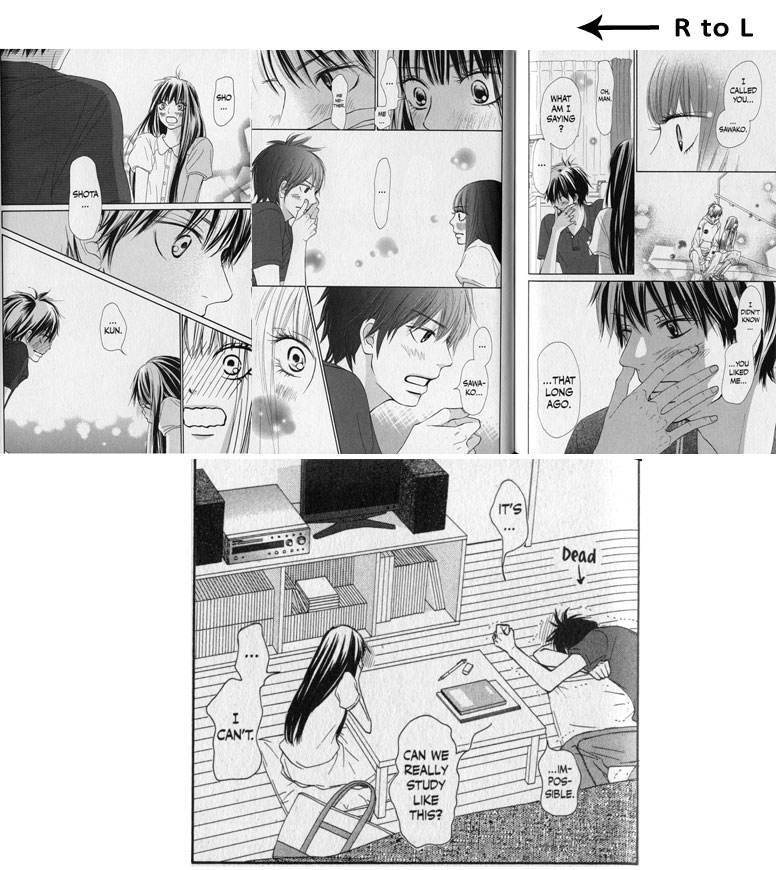 Shota's mom comes in to save the day, when she asks them to take ice cream to the baseball field where his dad and his brother are playing. This leads to the second moment when Sawako meets Shota's brother, Tota. While passing out the ice cream, she introduces herself and the younger boys on the team remark that Shota's got himself a girlfriend. After confirming that she is his girlfriend, the little twerps then comment on the size of Sawako's boobs. So embarrassing for Shota! But he quickly recovers when his dad is introduced.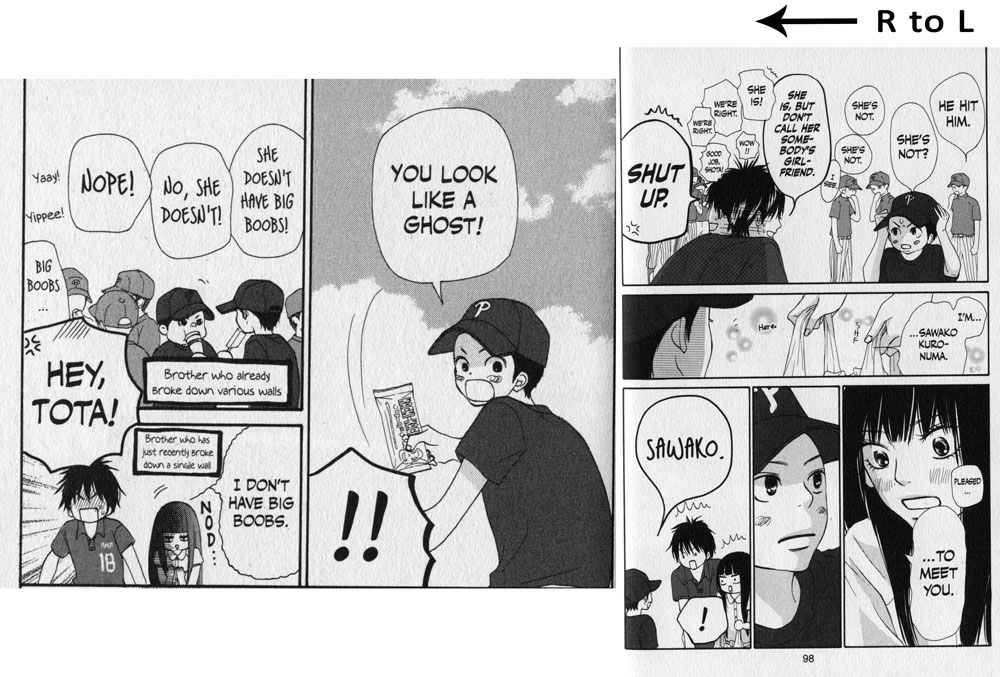 What makes these scenes memorable to me, is that most readers have been in similar situations before. The time you confess when you fell for your love. When you first met your love's family. Those awkward moments that are embarrassing at the time, but become laughable memories later. Shiina does an excellent job of portraying these in Sawako and Kazehaya's relationship.