New on Shoujo Shelves – January 2017
New year, new titles. And we have some doozies coming out for 2017!!
I want to take a moment to address the "shoujo" aspect of these posts. Originally when I started with them, there was a ton of shoujo titles in the market.  In more recent years, publishers have become more picky with licenses. This has led to a decrease in the amount of strictly shoujo titles overall.  I make sure to put all the "shoujo" genre classified titles into this list. However, I've found that shoujo fans in general don't always stick to just shoujo, myself included. Sometimes titles are seinen or shounen, yuri and yaoi, and still have a broad female fan base. So if you come to this list and find something that's not classified as shoujo, well that's why. Please do not point out that it's not shoujo, as I probably already know this. I'm trying to highlight new titles that girls or shoujo fans would be interested in knowing about.
Onto our new titles – here's what you'll find new on shelves in January. New yuri series this month called Bloom into You. Also, new josei series Descending Stories of Showa Genroku Rakugo Shinju. Alice in the Country of XXX fans might be interested in the mangaka's newest series in the land of Oz – Captive Hearts of Oz. Let's see what other series are continuing in the month of January: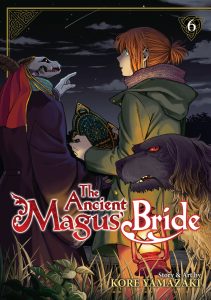 The Ancient Magus' Bride, vol. 6

Hatori Chise has lived a life full of neglect and abuse, devoid of anything resembling love. Far from the warmth of family, she has had her share of troubles and pitfalls. Just when all hope seems lost, a fateful encounter awaits her. When a man with the head of a beast, wielding strange powers, obtains her through a slave auction, Chise's life will never be the same again.
Story and art by Kore Yamazaki.
Release Date: 1/03/17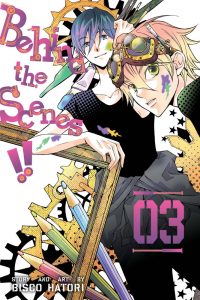 Behind the Scenes, vol. 3

Ranmaru Kurisu comes from a family of hardy, rough-and-tumble fisherfolk and he sticks out at home like a delicate, artistic sore thumb. It's given him a raging inferiority complex and a permanently pessimistic outlook. Now that he's in college, he's hoping to find a sense of belonging. But after a whole life of being left out, does he even know how to fit in?!
Story and art by Bisco Hatori.
Release Date: 1/03/17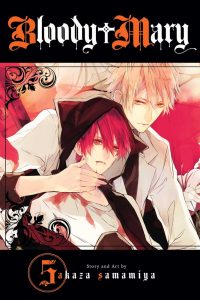 Bloody + Mary, vol. 5

Maria and Mary go to England to meet the mentor who taught Shinobu how to fight vampires, hoping that he might hold the answers that Maria seeks. But he's already gone by the time they arrive, and they are met, instead, by a blonde beauty in a lab coat. Meanwhile, the familiar scenery stirs up long-repressed memories Mary had once forgotten.
Story and art by Akaza Samamiya.
Release Date: Moved to 1/17/17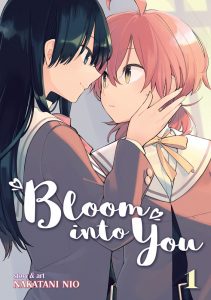 Bloom Into You, vol. 1 

**New Series**



Yuu has always loved shoujo manga and awaits the day she gets a love confession that sends her heart aflutter with bubbles and hearts, and yet when a junior high classmate confesses his feelings to her… she feels nothing.
Disappointed and confused, Yuu enters high school still unsure how to respond. That's when Yuu sees the beautiful student council president Nanami turn down a suitor with such maturity that she's inspired to ask her for help. But when the next person to confess to Yuu is Nanami herself, has her shoujo romance finally begun?
Story and art by Nakatani Nio.
Release Date: 1/03/17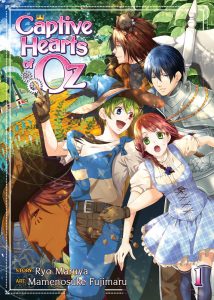 Captive Hearts of Oz, vol. 1 

**New Series**



Captive Hearts of Oz features story and art by Mamenosuke Fujimaru and story development by Ryo Maryua. Based on the original Oz written by L. Frank Baum.
Dorothy Gale, along with her beloved dog Toto, finds herself whisked away by a tornado to the mysterious land of Oz. Something about this strange place feels oddly familiar, but Dorothy just wants to go home. Following the advice of a kindly Witch, Dorothy must travel to the Emerald City and seek out the Wizard of Oz, who alone has the power to send her back to her world.
Alongside a trio of fascinating new companions and a mysterious young man known as "Zero," Dorothy must follow the Yellow Brick Road on her journey to escape Oz and some of its less than friendly denizens, the evil Witches. Yet even though all this seems to be happening for the first time, Dorothy feels as if they have all met before… Buried secrets and conflicted romance await Dorothy as she travels through the wonderful land of Oz!
Captive Hearts of Oz is the newest manga series by New York Times bestselling creator Mamenosuke Fujimaru, known for her prolific work on the "Alice in the Country of…" manga series. Based on the beloved classic The Wonderful Wizard of Oz, this original tale of magic, adventure and romance will appeal to fans of Fujimaru's other New York Times bestselling series like "Alice in the Country of Clover" and "Alice in the Country of Joker."
Captive Hearts of Oz reimagines L. Frank Baum's original Oz stories in a modern, shoujo style. Each volume in this ongoing series will be released in oversized editions, featuring impressive artwork and several full-color illustrations.
Release Date: 1/31/17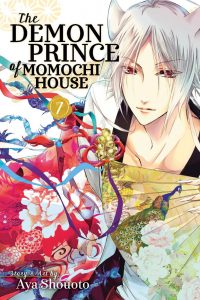 The Demon Prince of Momochi House, vol. 7

Himari Momochi inherits Momochi House, an estate which exists on the barrier between the human and spiritual realms. Aoi's powers have weakend, and he begins to recall fragments of his childhood. Someone from the past has infiltrated Momochi House and is after Aoi!
Story and art by Aya Shouoto.
Release Date: 1/03/17


Descending Stories, vol. 1 

**New Series**



A hapless young man is released from prison with nothing to his name, but he knows exactly what he wants: to train in the art of rakugo comedic storytelling. After seeing an unforgettable performance from one of Japan's greatest masters, Yakumo Yurakutei VIII, during his time in jail, he will settle for nothing less than to become apprentice to the best. Yakumo, notorious for taking no students, is persuaded to take him on, and nicknames him Yotaro—the fool. Yotaro has no formal training or elegance, but something about his charisma reminds Yakumo of someone from his past.
Story and art by Haruko Kumota.
Release Date: 1/17/17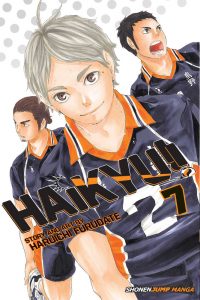 Haikyu!!, vol. 7

Ever since he saw the legendary player known as "the Little Giant" compete at the national volleyball finals, Shoyo Hinata has been aiming to be the best volleyball player ever! He decides to join the team at the high school the Little Giant went to and then surpass him. Who says you need to be tall to play volleyball when you can jump higher than anyone else?
Story and art by Haruichi Furudate.
Release Date: 1/03/17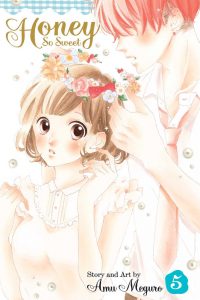 Honey So Sweet, vol. 5

Although Nao Kogure was once afraid of the delinquent Taiga Onise, she was soon touched by his kind soul. Nao and Taiga plan a romantic date on Christmas, but Yashiro, Misaki and Futami push their way in to make it a party at Taiga's house instead. Though their friends leave early to allow Nao and Taiga some time alone, someone else interrupts them—Taiga's mom!
Story and art by Amu Meguro.
Release Date: 1/03/17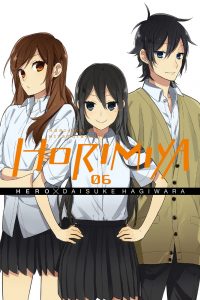 Horimiya, vol. 6
When Miyamura murmurs an "I like you" to Hori, who's laid up in bed with a fever, is he talking to himself? Or is he actually confessing to having feelings for her?! Hori is conflicted, but their secret-filled relationship is unmistakably changing little by little.
Story by HERO and art by Daisuke Hagiwara.
Release Date: 1/24/17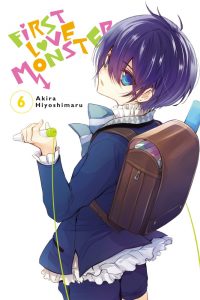 First Love Monster, vol. 6
Kaho tells Kanade about her kiss with Atsushi. Any normal boyfriend would get mad, but Kanade only smiles back! Amid these complicated feelings, she ends up alone with Atsushi. Is this the start of a love triangle?
Story and art by Akira Hiyoshimaru.
Release Date: 1/24/17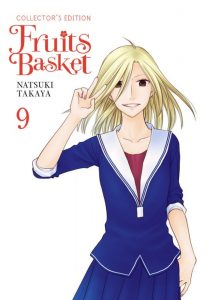 Fruits Basket Collector's Edition, vol. 9

Secrets of the curse revealed! Dive deep into the twisted relationship between Akito and Kureno, the most elusive member of the Sohma zodiac. Tohru tries to help, but finds herself in even deeper trouble. Good thing she has steadfast friends who will save the day!
Meanwhile, something is going on with Machi. When Yuki and Kakeru pay a visit to her house, will the secrets of her past be revealed? And trouble is on the horizon when Hatsuharu finally learns what Akito did to Rin. Will anything be able to stop his wrath, or will he do something he can't take back?!
Story and art by Natsuki Takaya.
Release Date: 1/24/17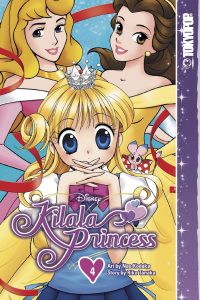 Kilala Princess, vol. 4

Kilala and Rei are on a quest to collect all the remaining gems for their tiara to save their country, Paradiso. They fall into the world of Beauty and the Beast, where they accidentally lose the Beast's pocket watch in the river. Rei will stop at nothing to get it back… but will his efforts be enough? Meanwhile, in the world of Sleeping Beauty, Kilala must serve as a maid at Princess Aurora's 17th birthday party. She encounters Maleficent in disguise, and soon falls under her evil spell. The only thing strong enough to break it is True Love's Kiss. Will Rei rescue her in time to save Paradiso?
Story by Rika Tanaka and art by Nao Kodaka.
Release Date:  1/25/17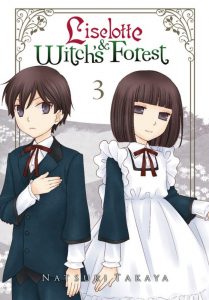 Liselotte & Witch's Forest, vol. 3
Liselotte, the daughter of a feudal lord, has been exiled to the land's easternmost reaches by order of her older brother. Despite the bitter past that put her in these straits, Lise enjoys her new life with her twin attendants, Alto and Anna, the familiar Yomi, and Engetsu, a young man who not only harbors a secret, but also bears a striking resemblance to an old acquaintance, Enrich.
Engetsu is hurt and Liselotte goes to rescue him. Will Liselotte discover Engetsu's secret?
Story and art by Natsuki Takaya.
Release Date: 1/24/17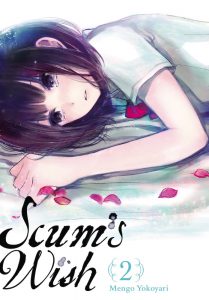 Scum's Wish, vol. 2

Mugi and Hanabi are in a relationship in spite of (and because) they're in love with other people. As this deception continues, are they going to hurt the ones they care for most?
Story and art by Mengo Yokoyari.
Release Date: 1/24/17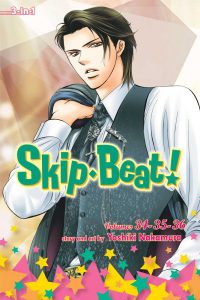 Skip Beat Omnibus, vol.12

Kyoko has realized that she has feelings for Ren, and it's horrible! She's convinced he'll be disgusted with her for not keeping her heart in check. And she's worried that the President of LME will catch a whiff of love and spill her terrible secret! But instead she gets an unexpected reprieve when she's taken off Setsuka duty in order to study for finals and do some location shooting in Guam. Will time away from Ren help her clear her head, or will an unexpected reunion with an old friend just add to her confusion?!
Skip Beat! 3-in-1 Edition volume 12 collects volumes 34-36 in omnibus format.
Story and art by Yoshiki Nakamura.
Release Date: 1/3/17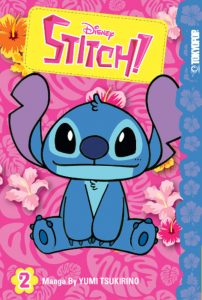 Stitch!, vol. 2

You loved him in Lilo and Stitch. Now Stitch's Japanese adventures continue as he explores an island near Okinawa with his new friend, Yuna. Join Stitch as he learns to mow a lawn, attempts to babysit, and tries to become a Japanese ninja. His hilarious hijinks are literally out of this world.
Story and art by Yumi Tsukirino.
Release Date: Moved to 1/18/17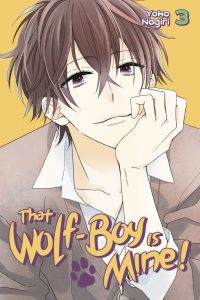 That Wolf-Boy Is Mine!, vol. 3

After discovering one of her classmates is a werewolf Komugi isn't sure what to do, and he's not the only one at this strange school who has a hairy secret… The story continues in this latest volume.
(That's a horrendous synopsis!!)
Story and art by Yoko Nogiri.
Release Date: 1/10/16

What will you be picking up?
Author/Editor
Super mom and teacher until the kids go to bed, then romance manga addict and writer until the caffeine wears out! Specializes in the shoujo and josei genre of manga and anime.
Latest posts by Laura (see all)