News Roundup: Nov. 21-27
November 27, 2015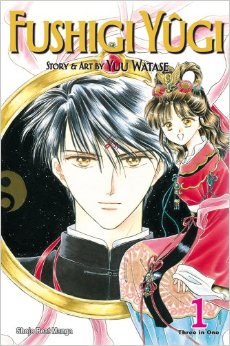 Fushigi Yugi is getting a stage play musical for the first time according to ANN, and it will star former Morning Musume girl Reina Tanaka. The original manga by Yuu Watase is available to read digitally from Viz media.
Earth Music&Ecology is teaming up once again with anime creators. This time it will be releasing a line of clothing from Madoka Magica beginning on November 28. Earth Music&Ecology has previously done clothing lines for Ao Haru Ride, Love Live, and Daytime Shooting Star among others.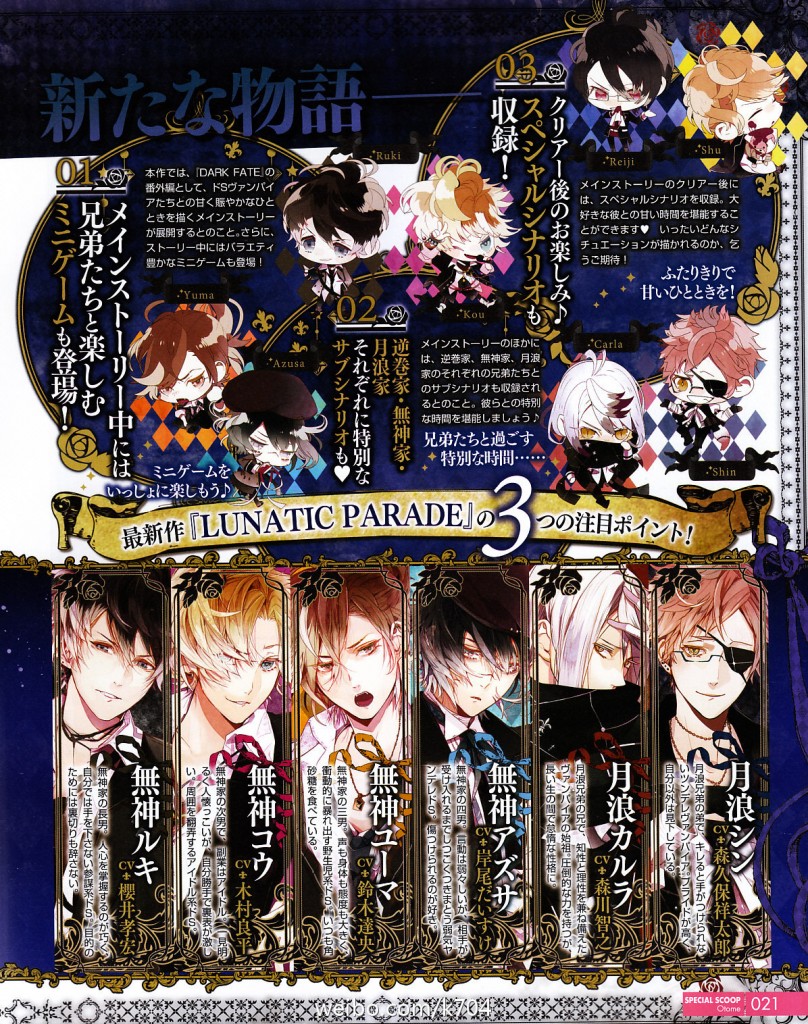 Diabolic Lovers Lunatic Parade PS Vita Game was announced to ship on February 25th in Japan. The two theme songs were also announced. We have received the games as well as the anime of previous series here in North America.
The new visual and seiyuu for season 2 of Snow White with the Red Hair was revealed this week. The new cast are pictured as well as the new songs that will be recorded for the anime. Funimation streamed the first season of the anime this past summer.

The next PriPara film will be opening in March 2016, and there was a new PV to announce the event. This is the third film in the franchise and voice actors from the tv series and previous films will reprise their roles. According to ANN, "the third film will be the franshise's first to feature a completely new story. In the story, Falulu is far away in the heart of the PriPara world in Puransu. The sparkle is disappearing from the idol sacred ground PriPara, and Falulu sends an SOS message to Laala and her friends. If the sparkle doesn't return, the PriPara world itself will disappear. Laala and her friends try to help Falulu, and they work together to save the PriPara world. "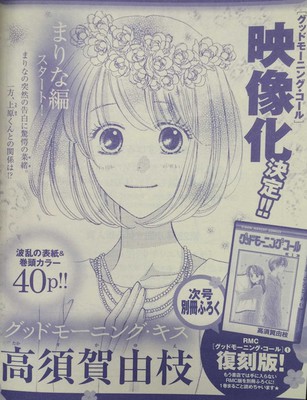 Those of you familiar with Cookie's Good Morning Kiss will enjoy this news. The original shoujo story that ran in Ribon, Good Morning Call, will be getting a screen adaptation – no word on animated or live action, but if I have to guess it's probably the latter. The series is about two middle schoolers of opposite sex that through circumstance end up living together. The sequel series Good Morning Kiss is a josei manga that currently runs in Cookie magazine and follows the two as they are older. The next issue of Cookie will be bundling a reprint of the entire first volume of Good Morning Call thanks to this event.
Speaking of screen adaptations, this one had me cheering as I just wrote a review of it. Mitsuba Takanashi's Sumika Sumire will be getting a live-action drama that will begin airing in January. Yay! Actress Mirei Kiratani will play the lead role. The story is about Sumi Kisaragi, who has always nursed her grandmother, father, and mother, and before she knows it she has turned 60 without ever knowing love. After her mother's funeral she's alone, but a shape-shifting cat appears and grants her wish to redo her youth. She is rejuvenated as the 17-year-old Sumire and returns to high school.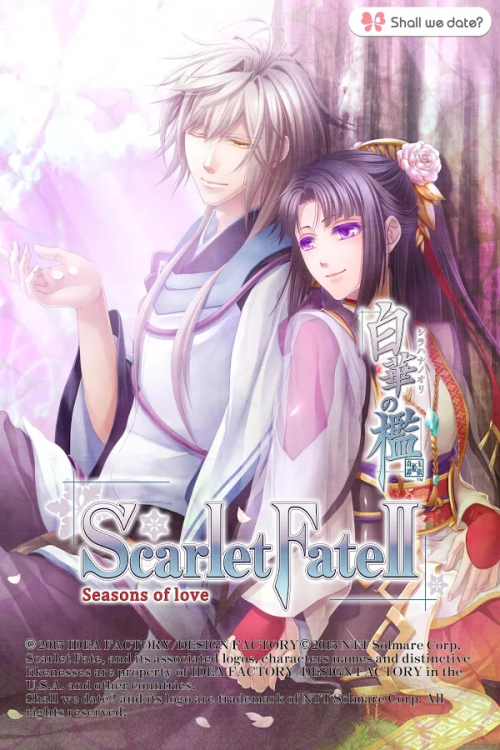 Out this week on November 25th is Idea Factory's Scarlet Fate II: Seasons of Love. It contains four seasonal stories to play through: Song of Spring, Summer Festival, Autumn Harvest and  Winter Snowflakes.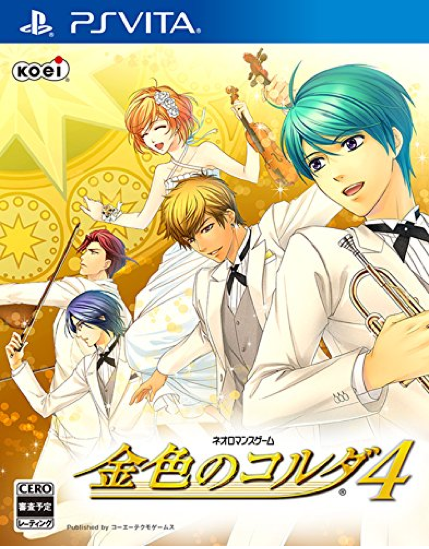 More manga from Yuki Kure to come soon. She will be adapting the new La Corda de Oro manga from the La Corda de Oro 4 otome game that comes out in Japan in February. The series will start in the March issue of LaLa DX magazine.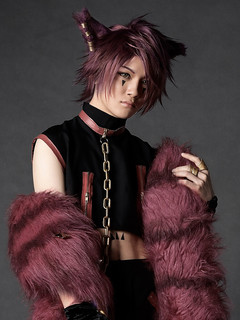 Earlier this week the full cast of the Alice in the Country of Hearts Musical Revival was shown in costume. Fans of the series have been getting their fix thanks to Seven Seas manga who has brought us many of the Alice XX manga, as well as Yen Press who republished the original series that went defunt after Tokyopop crashed.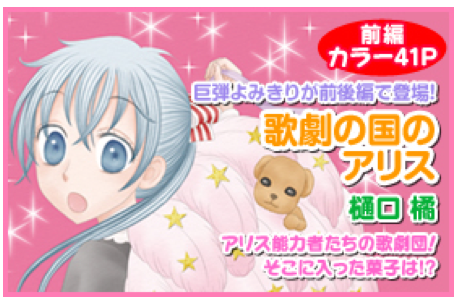 Tachibana Higuchi just finished her most recent manga series Ann in the Land of Confusing Books, so we will be getting a spin-off to her popular, long running series, Gakuen Alice.  Kageki no Kuni no Alice (Alice in the Country of Opera) chapter will be 41 pages long and will have a color page premiering in the December issue of Hana to Yume. The short manga will revolve around a girl named Kako, who joins an opera troupe filled with Alice ability users.

Aspiring writers and artists out there, Voltage is holding its 4th Annual Script Writing and Illustration Contest for new talent. A scenario is given with forms to complete in order to add a submission for the contest. You must be 18 years of age and a native English speaker to participate in the writing, and able to communicate in English for the drawing part. Deadline for submissions is January 11. 2016.
Author/Editor
Super mom and teacher until the kids go to bed, then romance manga addict and writer until the caffeine wears out! Specializes in the shoujo and josei genre of manga and anime.
Latest posts by Laura (see all)