On the Fifth Day of Fangirling – 5 Swimming Senpai
December 8, 2015
? On the fifth day of Christmas my bishie gave to me – 5 Swimming Senpai?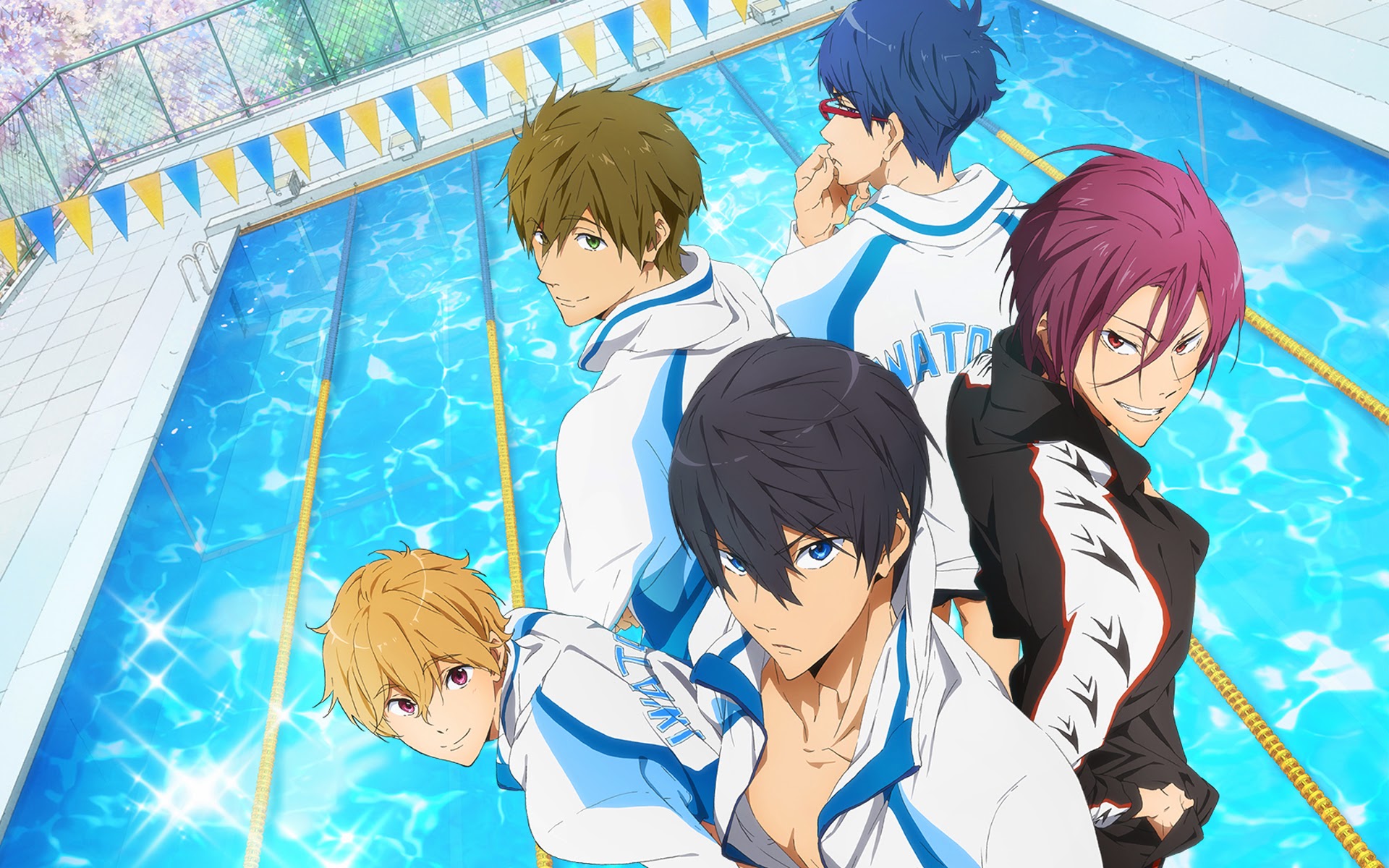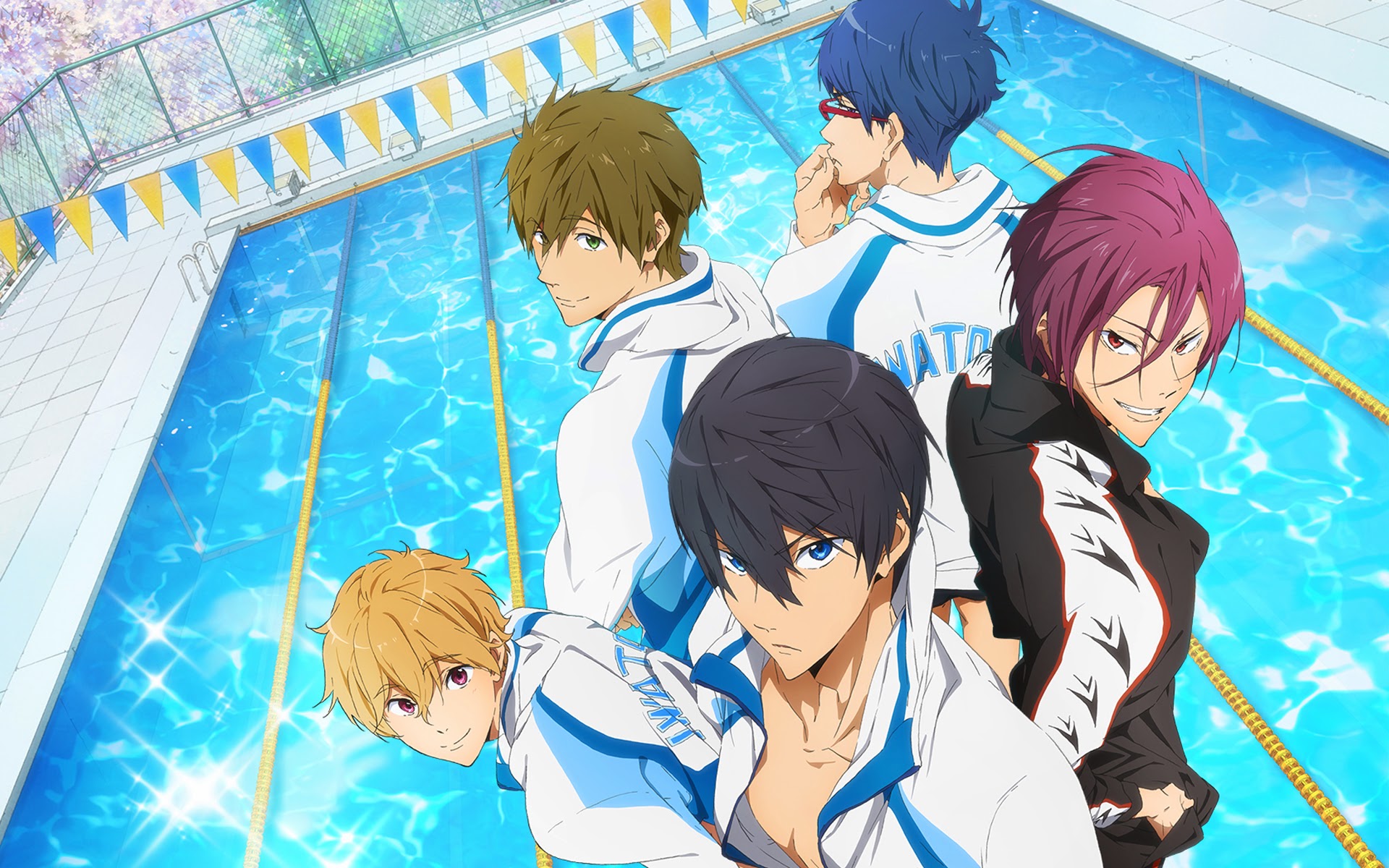 The "swimming anime" aka Free! was a phenomenon in Japan even before the animation actually debuted. Teasers had girls demanding an anime, and they were happily obliged. The series become so popular in Japan and other countries that the studio went on to create a sequel, Free! Eternal Summer, and now a prequel, High Speed: Free! Starting Days, as well.
But it all started with four boys who wanted to start a swimming club at school. And now you can watch the whole adventure at your leisure, because we recently got Free! released on DVD in North America this past May. The series was distributed by Eastern Star, which leaves much to be desired in things like the DVD menu and subtitling. And don't expect to find a BluRay version. However, if you really want to have your own copy subtitled in English, this is the only available option. Retail price is $39.95, but I've been able to find it from $25-$35 depending on where you purchase it. I bought my copy from Crunchyroll, but you can find it on amazon and rightstuf as well other anime retailers.
The sequel, Free! Eternal Summer, was thankfully licensed by Funimation. It has an English dub by many popular American voice actors, as well as subtitles. There are some great special edition packages and the OVA that concluded the series bundled in as well. The discs will be distributed February 16, so it would be a great Valentine's gift to back up this Christmas one! You can pre-order it now on any anime retail site.
This wraps up our fifth day of fangirl gifting. Hope your fangirl enjoys our list of fun gifts this holiday season, and we will be back with the next idea soon!
?On the fifth day of Christmas my bishie gave to me –
5 Swimming Senpai
and a
1 Year Subscription to DramaFever ?
Author/Editor
Super mom and teacher until the kids go to bed, then romance manga addict and writer until the caffeine wears out! Specializes in the shoujo and josei genre of manga and anime.
Latest posts by Laura (see all)