On the Fourth Day of Fangirling – 4 Fabulous Figures
December 5, 2015
? On the fourth day of Christmas my bishie gave to me – 4 Fabulous Posing Figures ?
There are sooo many big chested swim suit-bearing figures of girls, you'd think maybe we'd get some sexy guy figures as well. Alas, they are few and far between. But there are some out there, and we're here to help you find some of those bishies you've been looking for to put on your bookshelf.
Here's one I've been eyeing for a while and just haven't splurged on yet. This one is from Fairy Tail – Gray Fullbuster.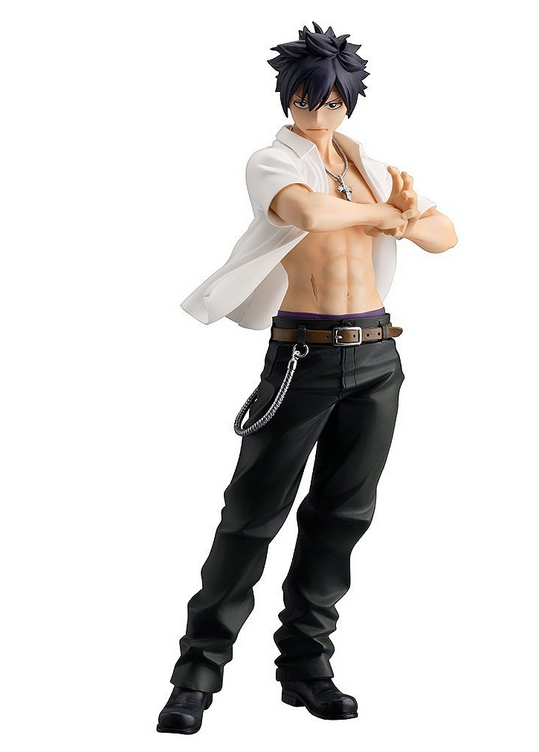 This one comes with removable clothes, ahem.  According to reviews it's very detailed and close to the manga design of the character. You can also get Natsu if you prefer.
If we're going with shounen anime, we'll have to include the Attack on Titan favorites as well. I would love this Levi one in particular.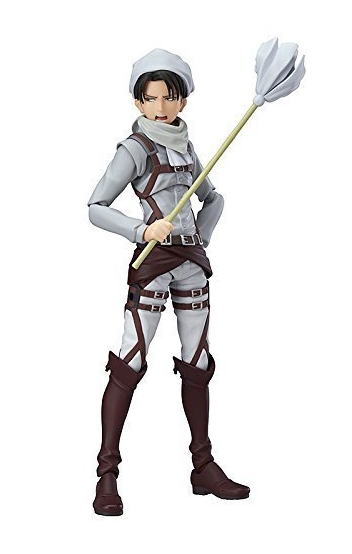 But if you like Eren there's one for him as well as Armin and Mikasa. One of the things I like about the figmas is that they can be posed in many ways and have inter-changable parts. So you can change facial expressions, or set up two of your figures battling with different weapons.
Let's see, of course we can add the boys from Free! to our list of sexy figures. You can pick your favorite, but I happen to like Makoto.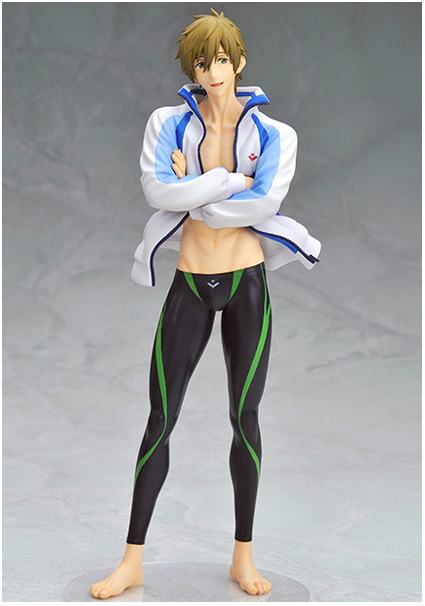 Here's where you can also find Haruka and Rin.
Last but not least are some of the shoujo anime figures you might want to collect as well. I like the Cardcaptor Sakura magical transformation one.
There's also the Sakura Kinomoto on roller skates. As well as all the Sailor Senshi you might want to purchase.
I said 4 Fabulous Figures, but there are many more out there that you may consider fabulous as well. I did not include any nendoroids, but those are an option if you like the chibi figure, too. Prices of figures range from $20.00 upwards to $300.00. Some of them become more rare the longer they are released, so it's best to get them right away.
This wraps up our fourth day of fangirl gifting. Hope your fangirl enjoys our list of fun gifts this holiday season, and we will be back with the next idea soon!
?On the fourth day of Christmas my bishie gave to me –
4 Fabulous Figures
and a
1 Year Subscription to DramaFever ?
Author/Editor
Super mom and teacher until the kids go to bed, then romance manga addict and writer until the caffeine wears out! Specializes in the shoujo and josei genre of manga and anime.
Latest posts by Laura (see all)