Posts Tagged 'love com'
Posted by Laura on April 30th, 2012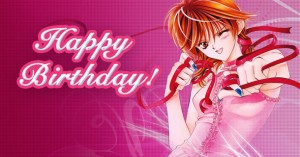 Here's a list of some of the most memorable birthday moments in shoujo manga.
Posted by Laura on September 23rd, 2009

There always seems to be at least one cliché sick scene in almost every slice of life series I've read. Of all the ones I could remember, this one stood out the most because it was just so funny.
Posted by Laura on June 5th, 2009

This one stands out to me because it's the first time that Risa notices that Otani is a "guy". Up to this point she hasn't considered him as datable material. Funny how holding his hand triggers it.