Posts Tagged 'nodame cantabile'
Posted by Laura on May 2nd, 2011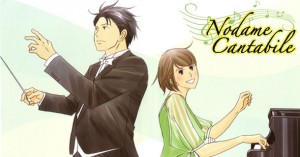 Nodame Cantabile inspires the musician in all of us with its glamorous depiction of classical music performance.
Posted by Laura on June 23rd, 2009
For a long time I knew the honorific of senpai, but didn't realize that the "underclassman" also has the honorific of kōhai. There's only been one instance in which I've seen kōhai used. This made me wonder why the English publishing companies don't keep ALL the honorifics.