Best New Shoujo Manga of 2017
December 29, 2017
Only titles licensed in English are considered. Here's what we've determined are the best NEW shoujo manga of 2017.
Queen's Quality by Kyousuke Motomi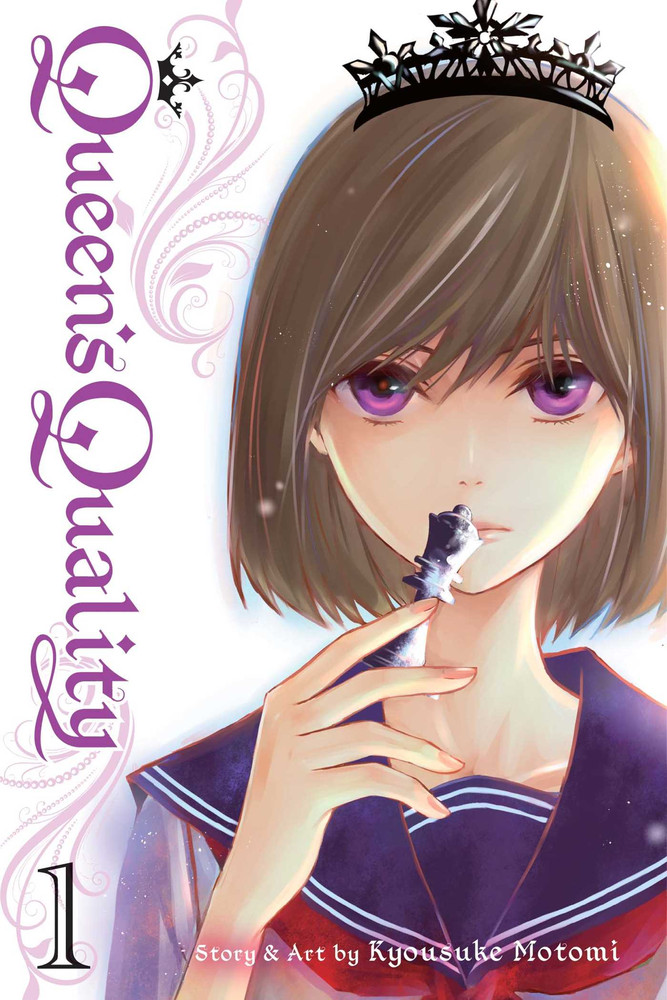 Synopsis:
Fumi Nishioka lives with Kyutaro Horikita and his family of "Sweepers," people who specialize in cleaning the minds of those overcome by negative energy and harmful spirits. Fumi has always displayed mysterious abilities, but will those powers be used for evil when she begins to truly awake as a Queen?
Fumi has never shown much romantic interest in Kyutaro, the quiet but formidable Sweeper who may be the only one who can keep Fumi's power under control. But when Kyutaro tells her that he'll never leave her side, she unexpectedly starts to fall for him!
The adventures of mind "Sweepers" continues in this supernatural romance and sequel to QQ Sweeper!
HOM: This is by far my favorite new series this year.  I've not done a review, but Kyousuke Motomi tugs on my heart strings with every volume. Love it!
Dreamin' Sun by Ichigo Takano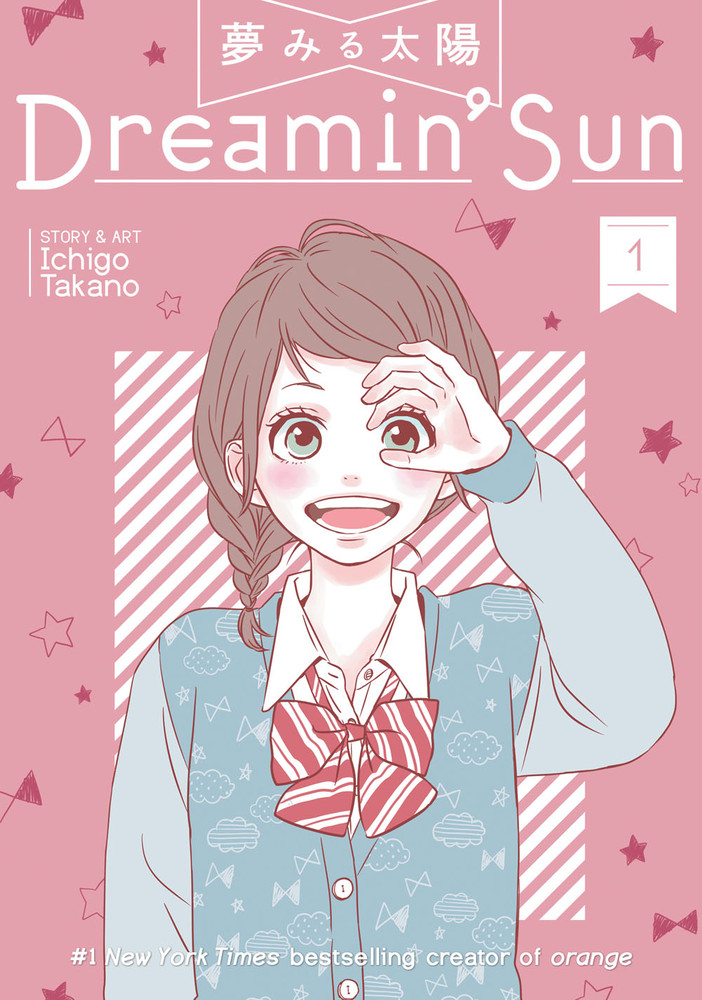 Synopsis:
Shimana Kameko lives in a home where she feels she doesn't belong. Her mother is dead, her father has remarried, and her six-month-old baby brother takes up everyone's attention. Kameko skips school and runs away to a nearby park, where she literally stumbles over a mysterious man in a kimono. The stranger, Fujiwara Taiga, offers Kameko a place to stay on three conditions. The first condition is that Kameko tell him why she ran away from home. The second is that she fetch the stranger's lost apartment key (he is locked out!). The third condition is to have a dream. Kameko meets the conditions, moves in, and begins a journey of romance and self-discovery.
Anonymous Noise by Ryoko Fukuyama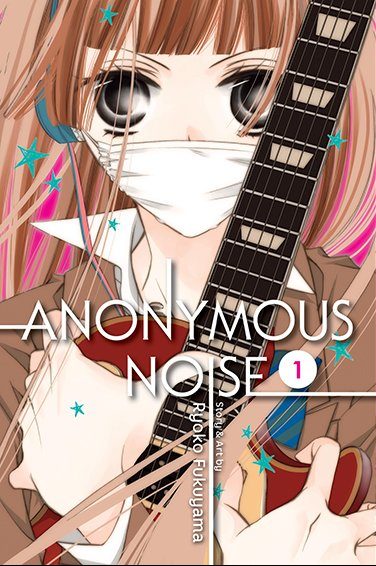 Synopsis:
Music and longing collide in this ballad of unrequited love!
Nino Arisugawa, a girl who loves to sing, experiences her first heart-wrenching goodbye when her beloved childhood friend, Momo, moves away. And after Nino befriends Yuzu, a music composer, she experiences another sad parting! Both boys promised Nino that they would find her one day through her singing, so she holds on to that hope and continues to reach out with her voice. Now in high school, Nino serendipitously reunites with Yuzu, but she yearns to see Momo again…
Beasts of Abigaile by Spica Aoki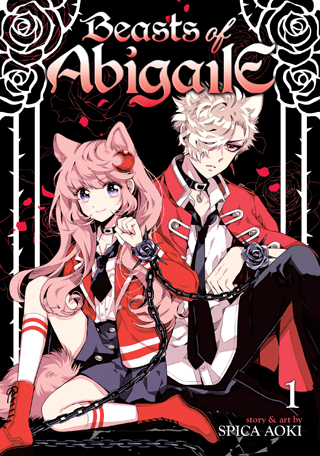 Synopsis:
Tsukishiro Nina has just arrived in the beautiful country of Ruberia, and its charming denizens and lush scenery are like a fairy tale come true. That is until she's beset by a mysterious young man with a steely gaze and furry wolf ears—who promptly bites her! Nina finds herself turning into one of these beasts of legend, and whisked away to the prison of Abigaile where all their kind are sent. Nina must keep her wits about her if she's to learn the secrets of this magical world where everyone either makes her blood boil or her young heart race!
Kigurumi Guardians by Lily Hoshino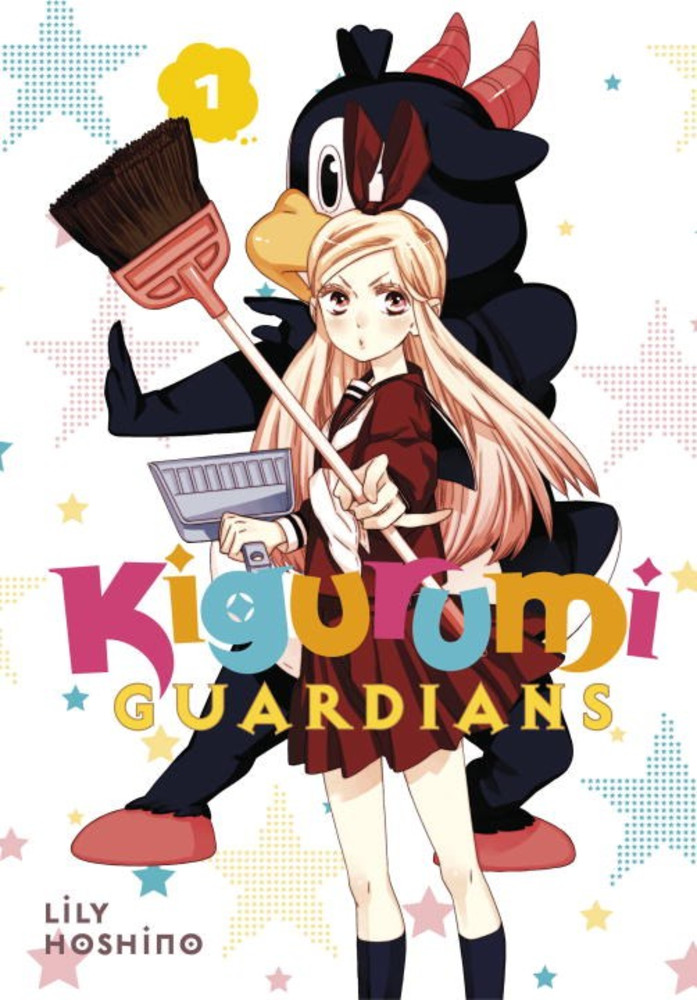 Synopsis:
Hakka Sasakura's life is about to turn upside-down. She comes home from a day of admiring the student body president only to discover that a mysterious creature resembling a man in an animal suit has taken up residence at her home! What's more, she's been chosen to work with this strange being to fight off invaders from another dimension and save the world…and she has to kiss him to do so?!
Kiss Me at the Stroke of Midnight by Rin Mikimoto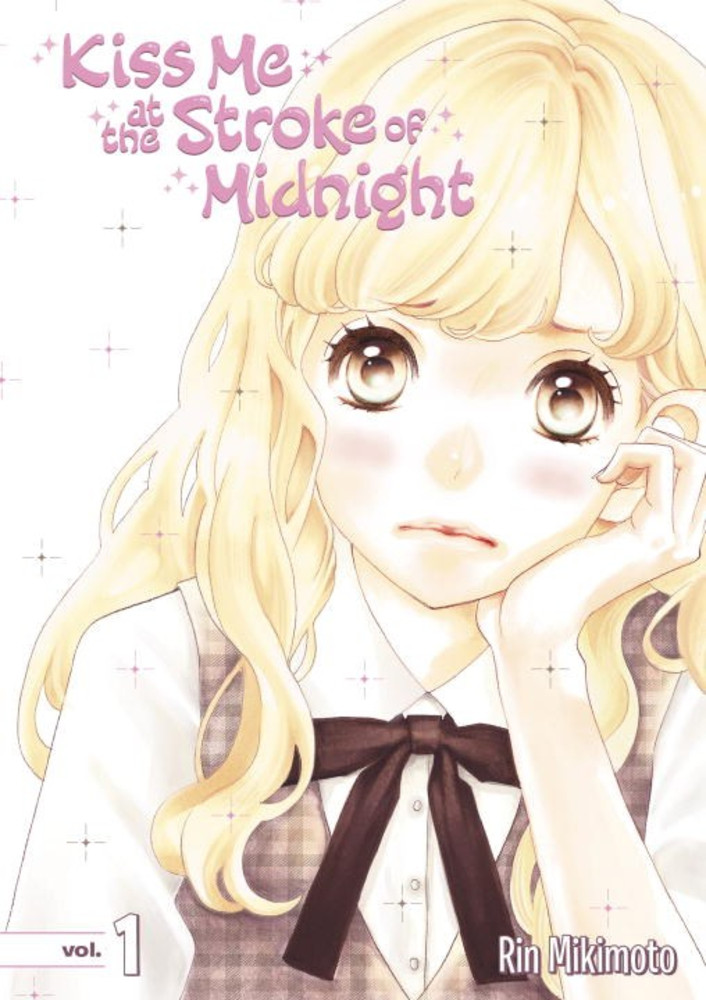 Synopsis:
At school, Hinana is an honors student, respected by all her classmates. She's totally above things as juvenile as crushes and dating. Secretly, though, she has but one wish: To have a fairy-tale romance. One day, a super-hot celebrity named Kaede shows up at Hinana's high school to shoot a movie, and it becomes difficult to keep up her act. By pure chance—or y'know, fate!—Kaede reveals his own ridiculous personality to Hinana, and her ordinary life turns breathtakingly romantic! Or just really, really…weird?!
Waiting for Spring by Anashin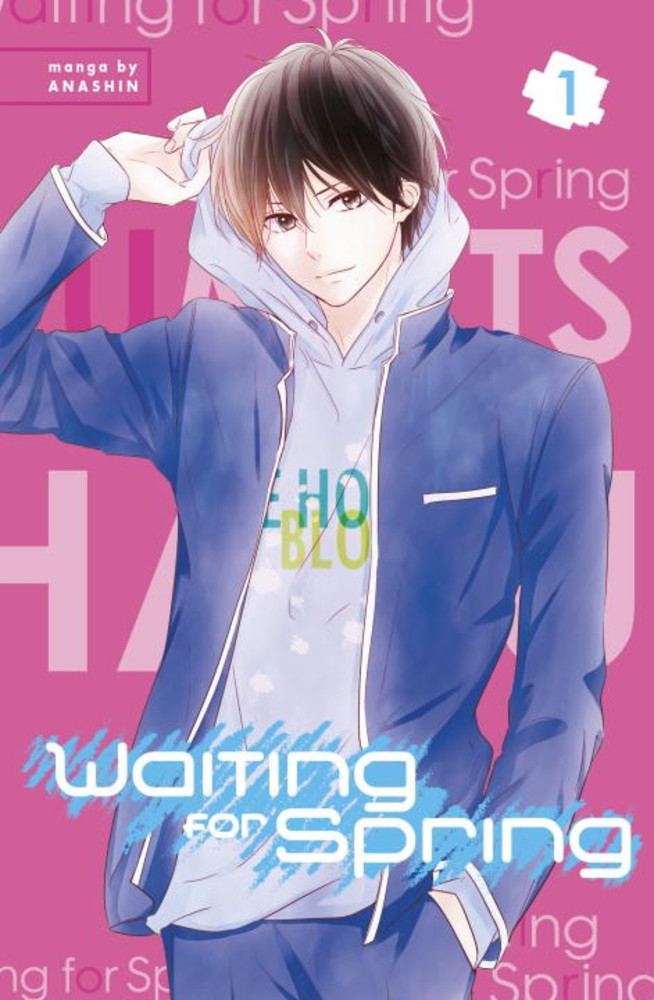 Synopsis:
Mizuki is a shy girl who's about to enter high school, and vows to open herself up to new friendships. Of course, the four stars of the boys' basketball team weren't exactly the friends she had in mind! Yet, when they drop by the café where she works, the five quickly hit it off. Soon she's been accidentally thrust into the spotlight, targeted by jealous girls. And will she expand her mission to include…love?
House of the Sun by Taamo (Digital Only)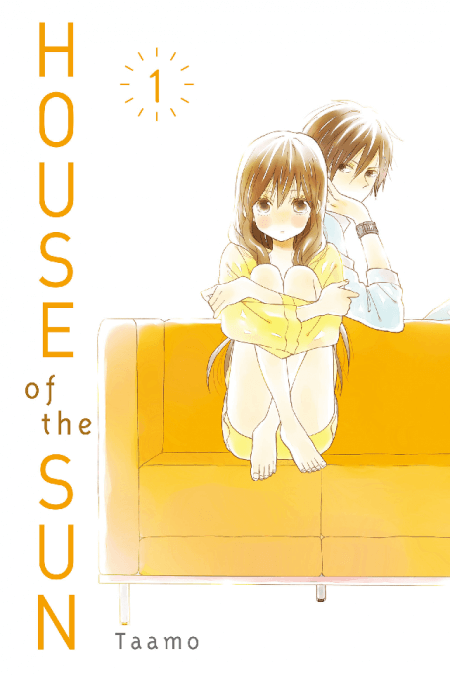 Synopsis:
As a child, Mao spent all her time at Hiro's house across the street. Going to his house always made her feel cheerful. A few years later… Mao's father gets remarried and Mao finds herself with nowhere to call home. Hiro ends up letting her stay with him in the house he is protecting all by himself since the death of his parents. However…! A love story unfolds between the two childhood friends of different ages!
Peach Heaven by Mari Yoshino (Digital Only)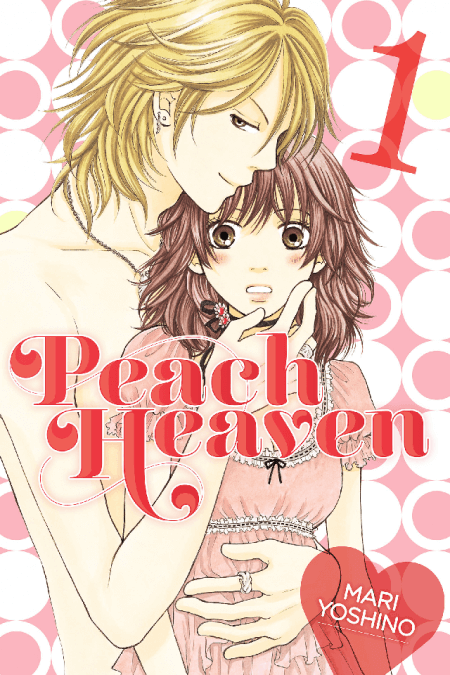 Synopsis:
At first glance, Momoko Shina may appear to be nothing more than your average high school girl, but she has a secret identity as the famous erotica author George Aihara. After she witnesses an intimate moment between one of her teachers and the supermodel Ranmaru, she borrows a little too much from reality in an effort to beat the deadline on her latest story. When Ranmaru gets wind of this, he makes Momoko an offer she can't refuse… Watch the sparks fly as these two try to figure each other out in this high-tension romantic comedy!
Drowning Love by George Asakura (Digital Only)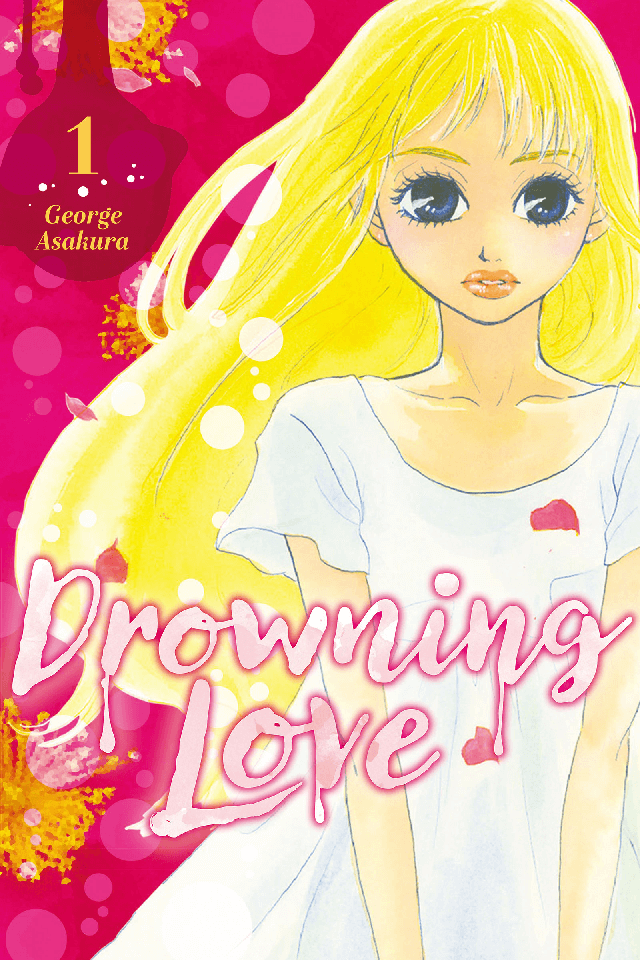 Synopsis:
"I don't know what this feeling is … I don't know what I should do now … all I know is, I want him."
They fight one another, they chase after one another, they capture one another—a turbulent tale of preteens on the brink of self-destruction, masterfully brought to life by George Asakura!
HoM: Oboreru Knife is the original title. I read this in Japanese and it was absorbing and beautiful while heart-rending as well. Highly recommend.
Cardcaptor Sakura: Clear Card by CLAMP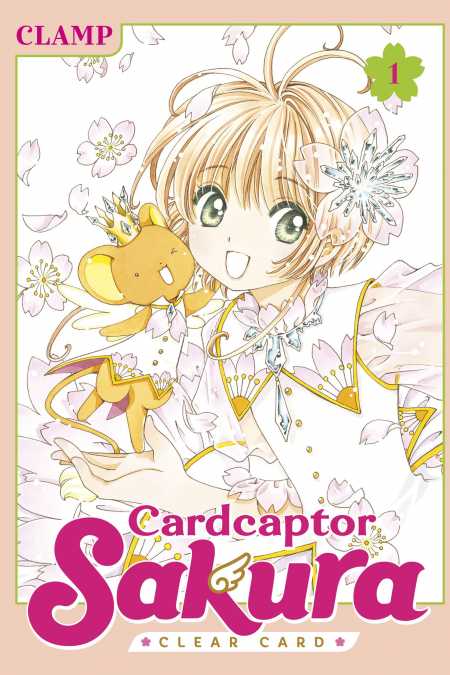 Synopsis:
Clear Card picks up right where Cardcaptor Sakura left off, with Sakura and Syaoran starting junior high school. With the Final Judgment passed, Sakura thinks school life will be quiet, but then all her cards suddenly turn blank! The mysterious new power she discovers will change how she thinks about her powers…
Seventeen years after the original Cardcaptor Sakura manga ended, CLAMP returns with more magical clow card adventures!
HoM: How could I not include this beloved mahou shoujo sequel?! Having read the first volume, I'm already at the edge of my seat wanting more.
Best New Josei:
Tokyo Tarareba Girls by Akiko Higashimura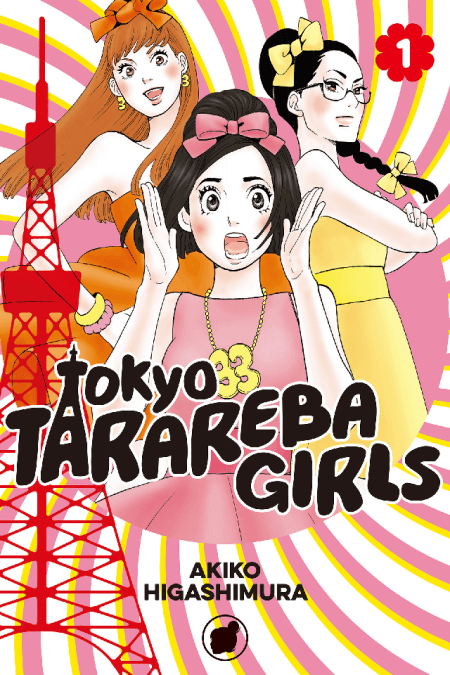 Synopsis:
"I spent all my time wondering 'What if?' Then one day I woke up and I was 33."
Rinko doesn't think she's that bad-looking, but before she knew it, she was thirtysomething and single. Now she wants to get married by the time the Tokyo Olympics rolls around in six years, but … that might be easier said than done!
HoM: Fans of Princess Jellyfish have made this digital hit into a physical copy reality for next year. I really enjoyed the first few volumes I read.
Hotaru's Way by Satoru Hiura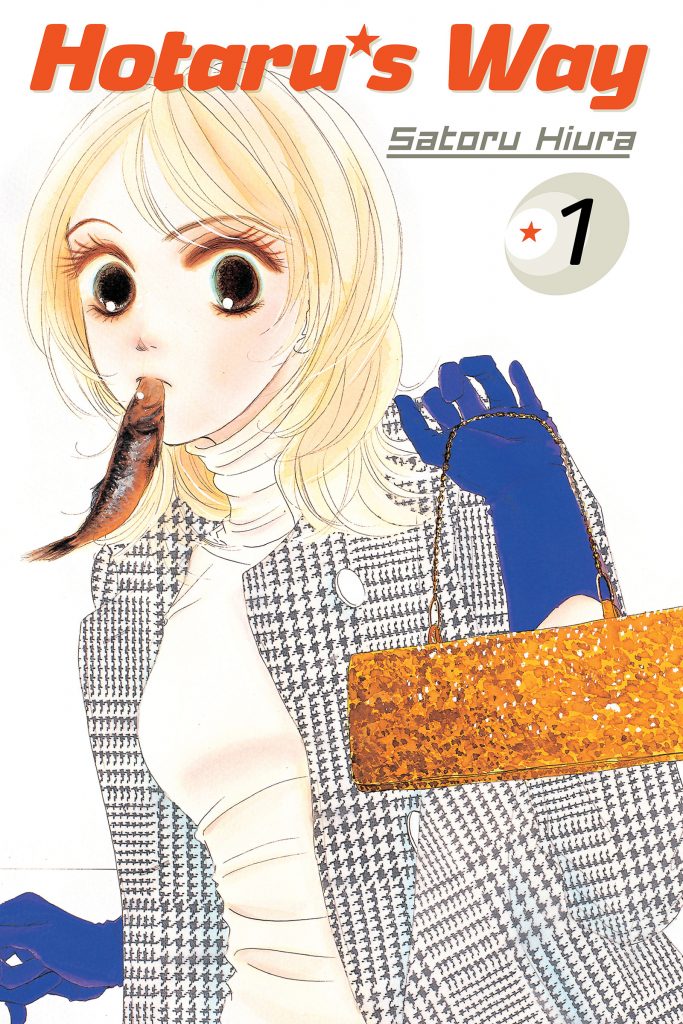 Synopsis:
"I'd rather nap at home than fall in love."  27-year-old Hotaru is a career woman and a himono, who unexpectedly finds herself involved with a younger man—who happens to be her boss! … How will this josei romance play out?!
Chihayafuru by Yuki Suetsugu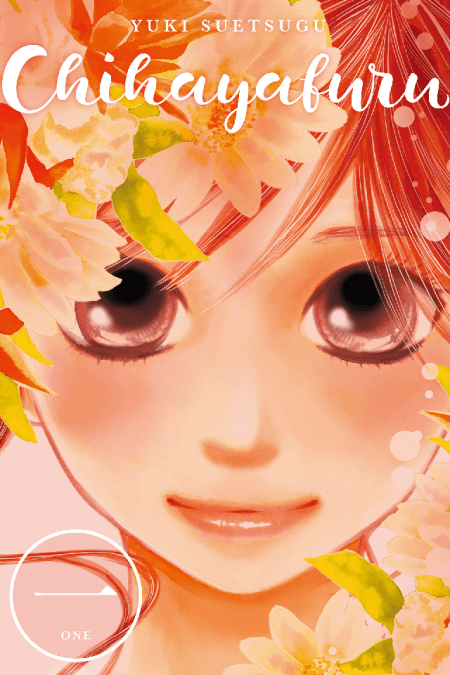 Synopsis:
Chihaya is a girl in the sixth grade, still not old enough to even know the meaning of the word zeal. But one day, she meets Arata, a transfer student from rural Fukui prefecture. Though docile and quiet, he has an unexpected skill: his ability to play competitive karuta, a traditional Japanese card game.
Chihaya is struck by his obsession with the game, along with his ability to pick out the right card and swipe it away before any of his opponents. However, Arata is transfixed by her as well, all because of her unbelievable natural talent for the game. Don't miss this story of adolescent lives and emotions playing out in the most dramatic of ways!
HOM: The timing of this is just so late!  I've wanted to read it for years.  I have several volumes in Japanese already, so I really adore this series.  If you've yet to pick up the manga, I highly recommend.
SxP Baby by Maki Enjoji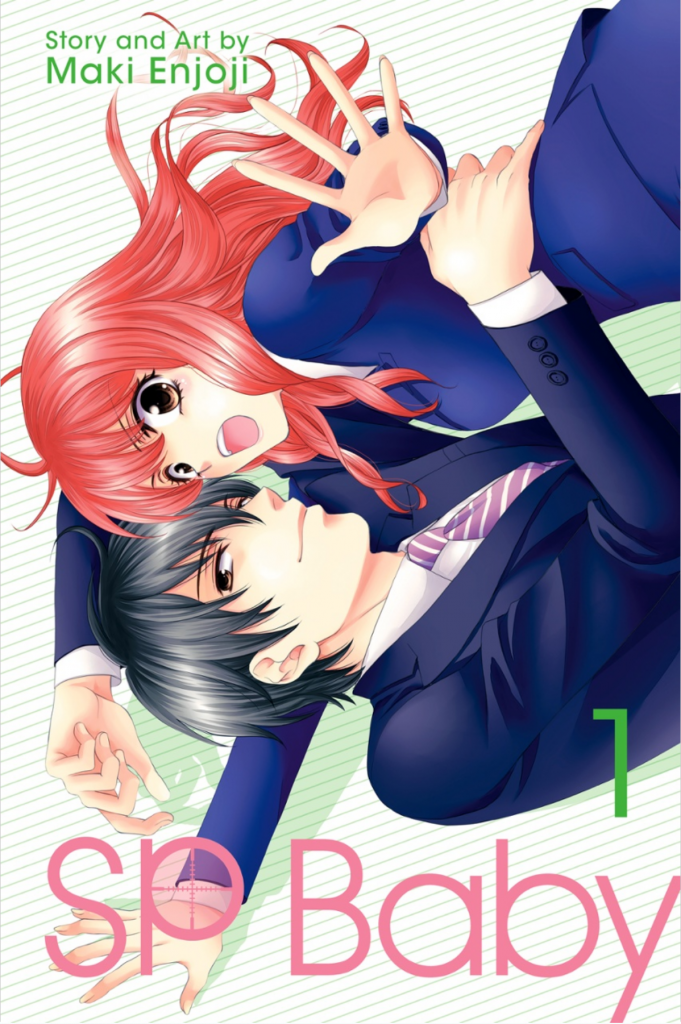 Synopsis:
Best New Yaoi:
Finder Deluxe Edition by Ayano Amane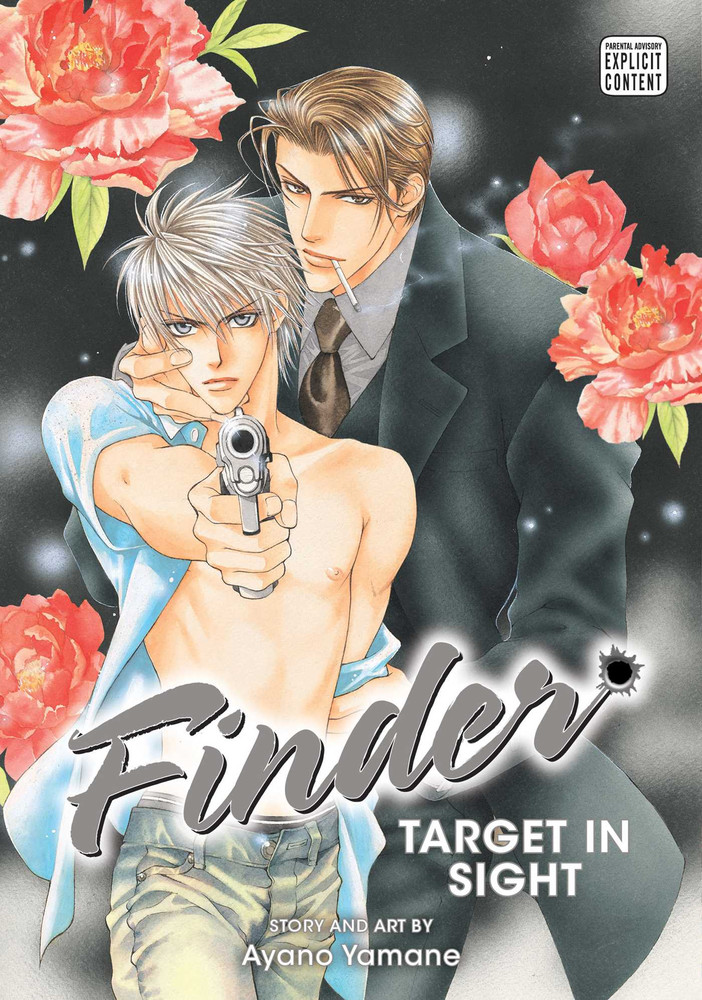 Synopsis:
Freelance photographer Akihito Takaba is captured by the very subject he's been stalking in his viewfinder—the handsome and enigmatic crime lord Asami Ryuichi! The older man ravages him, both body and mind. Does this mean the end for the naive photographer, or will he live to shoot another day?
HOM: This is a series that's hard to put down.  I'm so glad they've revived it for newer fans – like me!
Honorable Mention: Jackass by Scarlet Beriko
Synopsis:
Keisuke's incredibly handsome best friend Masayuki has always rubbed him just a little bit the wrong way. Maybe it's because Masayuki is rich, carefree, and so stunningly handsome that he can, and does, have any girl he wants? But one day, when Keisuke accidentally wears his older sister's panty hose to gym class, it's suddenly his hot friend who's doing the rubbing…on Keisuke's panty hose-clad legs! Has he unwittingly unleashed a secret fetish that will change their relationship forever?
HOM: The debut work over here from Scarlet Beriko, this one-shot is not to be missed. Adorable and steamy at the same time.
Best New Yuri: Sweet Blue Flowers by Takako Shimura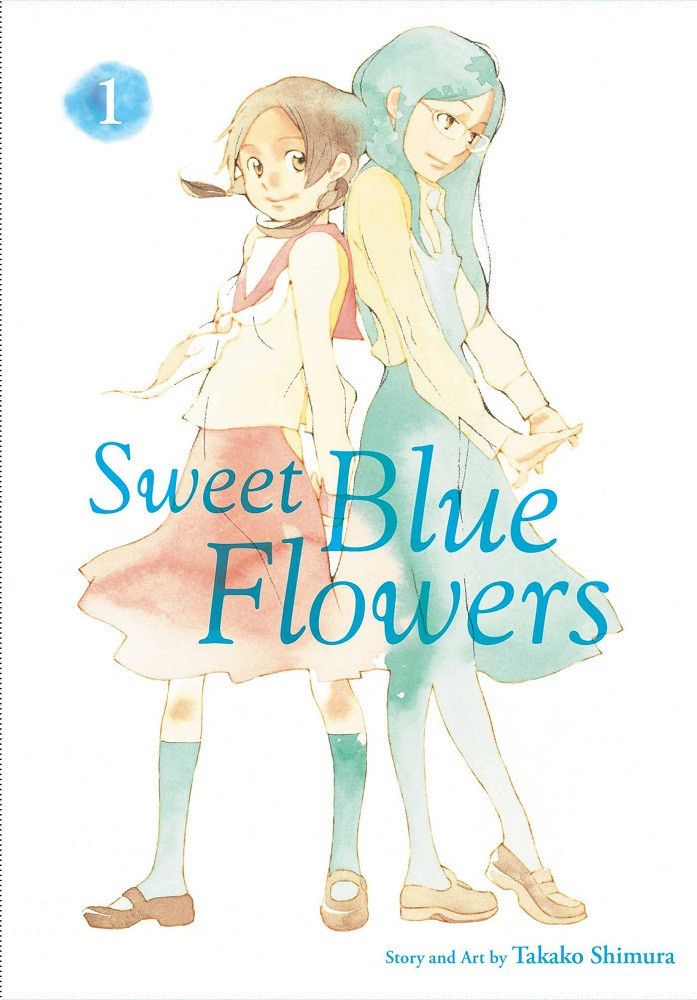 Synopsis:
Fumi is glad Akira is back in her life. Even in kindergarten, Akira knew how to stand up for herself, and she was always willing to stand up for Fumi too. But Fumi's first love recently got married, and Fumi is grappling with a broken heart and the fact that her sweetheart was another woman… Can Akira's open heart help dispel the gloom Fumi has been caught up in?
Honorable Mention: After Hours by Yuhta Nishio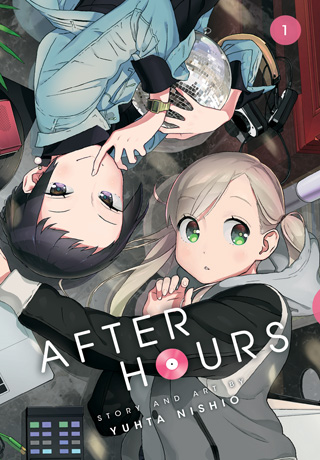 Synopsis:
The club is hopping and Emi isn't…so she ends up hiding in a corner after her friend ditches her to flirt with a guy! Emi figures the night is a bust, but then someone amazing comes to her rescue. Kei is a DJ, and her effortless self-confidence captivates Emi. Is this just a wonderful night out or the start of the rest of her life?
HOM: There were so many options for yuri this year! I really wanted to pick something by Milk Morinaga but this series above stood out to me because it's not your typical innocent school-girl yuri. The characters are well developed and I look forward to reading the next volume.
2017 Year End Note:
This year was a wonderful one for shoujo manga fans. While licenses the past few years were happening, no year has shoujo been this accessible to fans legally as in 2017.  A big part of that was Kodansha making digital licenses available – and a great portion of them shoujo. There were 20 —20!!!!— shoujo licenses put out digitally by Kodansha USA this year.  I hope that it pays off for them.  I love being able to see these mangaka get brought to English language readers. If you have a series from Dessert, Betsufure, Nakayoshi, Aria, BeLove, or Kiss magazine you would really like to read in English, then you can suggest it on their tumblr: http://kodanshacomics.tumblr.com/
So a huge thanks to @KodanshaUSA for this venture. You as the reader should be sure to support your favorite mangaka by buying these digital copies legally. And if they licensed something you like, be sure to let them know!
Author/Editor
Super mom and teacher until the kids go to bed, then romance manga addict and writer until the caffeine wears out! Specializes in the shoujo and josei genre of manga and anime.
Latest posts by Laura (see all)