Digital Shoujo Reviews: Gakuen Prince, Aoba-Kun's Confessions, House of the Sun
August 7, 2017
Kodansha has been on a drive with their shoujo and josei digital-ony releases.  I have been getting first volumes of these to try them out, and then buy more if I must have them!
Gakuen Prince – Jun Yuzuki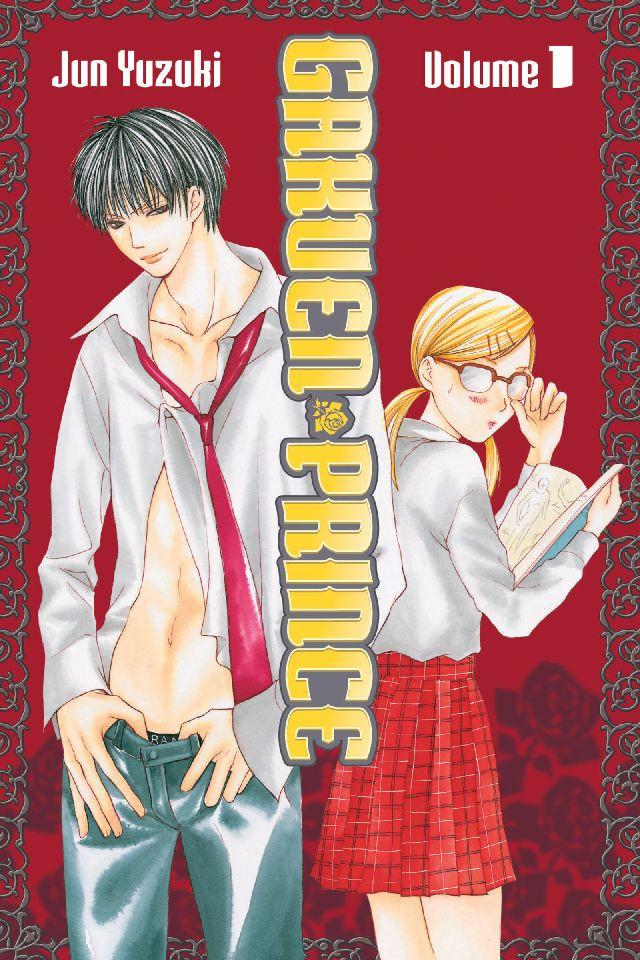 Synopsis from Publisher: Joshi High is an elite school that most girls in Japan only dream of attending. Then one day everything changes–the all-girl school goes coed. There's just one catch: The girls outnumber the boys. So begins a wild, no-holds-barred competition for the boys of the school. Plain Jane Rise Okitsu becomes a target of all the girls when the "new meat" Azusa Mizutani uses her as an escape from being ravished at school. Will Rise be able to make this set up work with Azusa, or will she send him to the dogs?
Review: Okay, this series is smutty, smutty fun. It's a no holds barred environment where the girls are sexually frustrated predators, and the boys either put out or shack up with just one partner. If the genders were reversed then this would be **shudders** horrible! but somehow watching the girls do it is funny and scary at the same time. Thankfully this is fiction. The main character boys are all very attractive and even our heroine is pretty when she dumps the glasses and does her hair. The crazy environment makes for an interesting way to set up two characters for a relationship. Even if you read the preview of the book, you can guess that our main characters will be getting serious about each other at some point. I really want to finish reading this series all the way through.
The art in this series is still attractive for the story and I find it easy to follow.  The fan service in this series is awesome, as we get some really good shots of male bodies – mostly clothed like the front cover there, mind you, but still really good looking. Kodansha did a good job on lettering because this is one of those series that has a lot of text on the pages. Sometimes really, really small too.
I remember reading this when it came out of Del Rey and I was sad it was dropped. Now that I can read it all digitally, though, I'm having a hard time shelling out the moolah for all the volumes. I mean, the digital is just as expensive as a paper copy. I wish they would print it. I would definitely buy them all then.
Aoba-kun's Confessions – Ema Toyama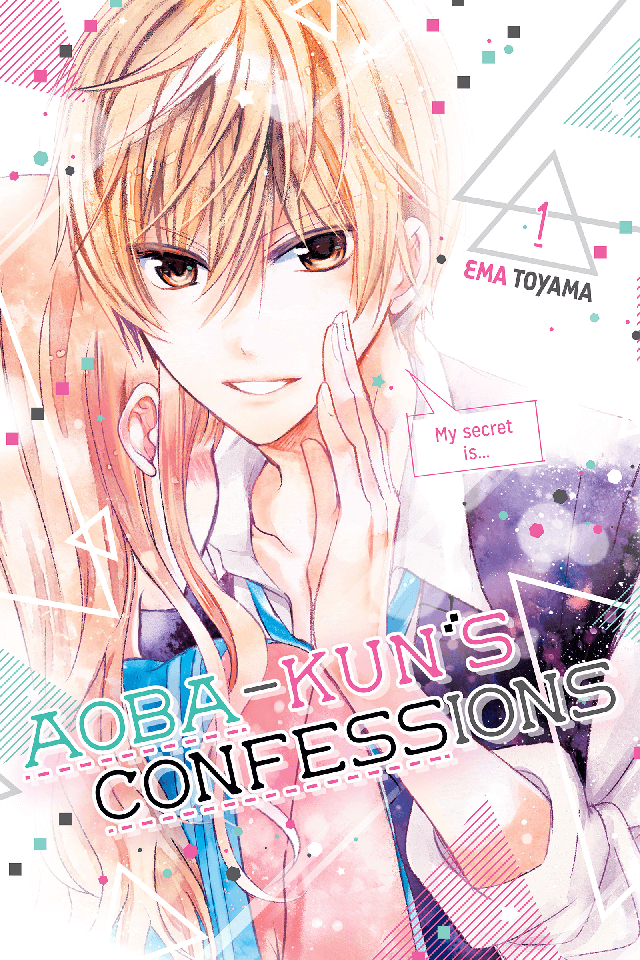 Synopsis from Publisher: Mayo is a high school loner who has issues with communication. She starts a peculiar job at a "Listening House," where she silently listens to people's problems. But her first client is Aoba-kun, the star of the basketball team who is seemingly perfect! Could Aoba-kun and his complicated situation be too much for Mayo to handle?! So begins the secret relationship between the girl who lacks communication skills and the guy who seems to have it all. Enjoy the first volume of this heart-warming love story.
Review:  I thought this series moved very slowly for a first volume. Main character Mayo is a cookie-cutter unpopular, shy school girl.  Aoba-kun is (of course!) the popular, athletic boy that all the girls like. The concept of the popular boy telling a girl all his secrets sounded interesting to me, but by the end of the first volume, it's still a wash as to what exactly his secrets are. The clues for Aoba's problems were so cryptic in the first volume that I'm not even sure that I care to find out what happens in the second. Watching Mayo fumble through trying to interact with Aoba isn't exactly as entertaining as Toyama could have made this. I would have preferred her more smutty style of story-telling, like Missions of Love.  But if you don't like that, then this story is a more innocent take for Toyama, more along the lines of I Am Here.
Aoba-kun's Confessions has art that is very attractive and highly enjoyable to read. If you like Toyama's previous works, then I'm sure you will enjoy this as well.
House of the Sun – Taamo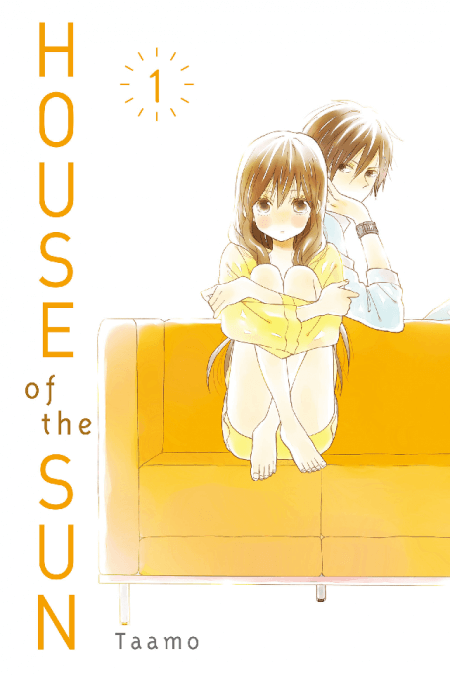 Publisher Synopsis: As a child, Mao spent all her time at Hiro's house across the street. Going to his house always made her feel cheerful. A few years later, Mao's father gets remarried and Mao finds herself with nowhere to call home. Hiro ends up letting her stay with him in the house he's been occupying alone since the death of his parents. A love story unfolds, between two childhood friends of different ages.
Review: I love, love, love this series. I've read up to volume 3 digitally. This is an age-gap relationship story that happens between childhood friends. Taamo slowly builds this universe with our main protagonist coming into contact with members of this family that she hasn't seen for several years. There's the controversy of should she live at the house or go back to her parents – and how Hiro feels about reestablishing the house and having Mao there. The romance in this story escalates naturally, and it's the best kind of love story. Hiro works to be the most proper adult, taking care of Mao like a big brother.  It's just, they aren't siblings, and feelings start to run deeper than that. That makes him in even more of a hurry to bring his siblings home to live at the Sun House as well. The relationships in this series aren't forced. They feel like what would occur naturally, and that is what I love about it.
The art in House of the Sun is very cute and shoujo-esque. I like Taamo's color pieces as well as her paneling. This is a 13 volume series that I would love to see get printed in the future. Not sure what that would require at this point from Kodansha. If you like age-gap relationships, or just sweet slice-of-life shoujo, then this should be at the top of your reading list.
Author/Editor
Super mom and teacher until the kids go to bed, then romance manga addict and writer until the caffeine wears out! Specializes in the shoujo and josei genre of manga and anime.
Latest posts by Laura (see all)