Introducing the Up and Coming Otoge Reviewer!
April 24, 2017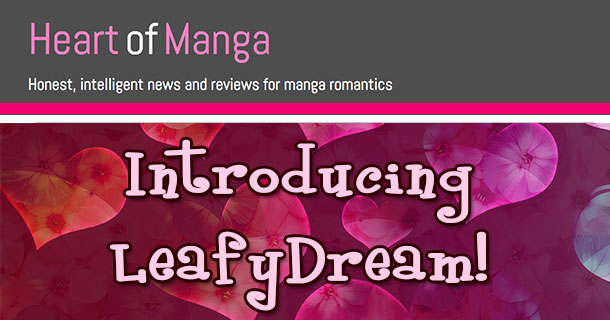 Laura: Hello to all our readers out there! I've got a new face at Heart of Manga I'd like to introduce to you. I recently recruited a long time reader of Heart of Manga to become the Otoge Reviewer for the site  – LeafyDream! Everyone give LeafyDream a warm welcome to the animanga blogosphere.  She's got plenty of  articles under her belt on her own site, Leafさんの夢が。。。, and will be sharing her gaming experiences with readers at Heart of Manga as well.
So LeafyDream, is there anything you'd like to tell the readers about yourself? Like what your favorite fandom is, or what you look forward to doing while writing for Heart of Manga?
LeafyDream: Hello! Thank you for asking me to be a part of one of my favorite blogs! I've discovered so many great titles from you. I'm not the best with intros, I'm afraid – haha. I've been playing otome games for about 3 years now and recently created a wordpress. I advocate for supporting otoge since they're a pretty niche market to begin with and it needs all the <3 it can get. (For those of you unfamilar with that term, "otoge" is short for otome game.) I import a lot of otoge (RIP wallet) and am learning Japanese. My favorite otoge hands down is Code Realize, which you can actually play in English. Ironically enough, my favorite ikeman is from CR. Saint Germain is a fantastic character I'm sure everyone will enjoy. Other than otoge, I'm an avid reader of anything I can get my hands on and I enjoy drama cds. Dance With Devils is my glorious trash and I love The Legend of Heroes Trails in the Sky. I hope I can provide content all of you will enjoy and that you'll join the wonderful world of otoge!
Laura:  Well, we look forward to all the games you will expose us to and all the luscious bishies! I hope everyone treats LeafyDream as graciously as I have been treated, and that you enjoy her contributions to Heart of Manga now and in the months to come.
乾杯! Kanpai!
Latest posts by LeafyDream (see all)