Newest Series by Mangaka You Love – Shoujo & Josei
January 3, 2018
As I was looking through magazine websites recently, I thought about how most readers in North America aren't aware that authors (mangaka) we love (or have loved in the past) are still out there writing and working on new series. It's just that our publishers don't always license their more recent series here in North America (at least not for a few years). I thought I'd put out an update of what series these artists are working on as of this date to make readers aware of them, or ask NA publishers for them in English.
Julietta Suzuki (Kamisama Kiss)
Tripitaka Torinique
Synopsis:
Kaka, an unusually strong girl with a talent for combat, sees it has her duty to protect and assist her caretaker and master Genjou-sama, a kind but frail young priest who nearly died saving her from a tiger. When poisoned water threatens to destroy their village, Genjou-sama leaves for the capital to find a solution. In his absence, demons burn down their formerly peaceful village and transform the villagers placed under Kaka's care into monkeys.
Kaka flees in a desperate attempt to find Genjou-sama, only to find a haughty powerful spirit is now using his body as a vessel! She learns that the human Emperor has been secretly replaced by the evil Demon King, and that this spirit has come back for one simple purpose: to restore order. The contract he offers is simple. If she accompanies him on his journey to the capital and all goes according to plan, the spirit will give Genjou-sama back, relinquishing the priest's body and retrieving his soul from the underworld. Will Kaka take the risk?
Go Ikeyamada (So Cute It Hurts!!)
Satou, Watashi o Sukitte Barechau yo (Sato, I Love You!?)

Synopsis:
Usa and Ageha are in love. It's a secret from the world. An idol's forbidden love starts!
Ema Tooyama (Missions of Love/Manga Dogs)
Watanuki-san ni wa Boku ga Tarinai (I Cannot Be With Watanuki-san – literal translation)(Love Hotel Princess – German title)
Synopsis:
The beautiful and witty high school honor student Reira Watanuki has a secret that she can't tell anyone: she lives in a love hotel. One day her classmate Owaru Sangatsu finds out her secret, but instead keeping the secret, he comes to live with her in the love hotel.
Yoko Nogiri (That Wolf Boy Is Mine)
Renzu-sou no Sankaku (Triangle Through the Lens)
Synopsis:
Mochizuki Mako decided to leave her home and enrolled in a boarding high school school known for its photography program. She moves into a boarding house where her childhood friend Kei and her classmate Amemura, who hates having his picture taken, also stay. First love and dreams, what will this fateful spring bring…?
Amu Meguro (Honey So Sweet)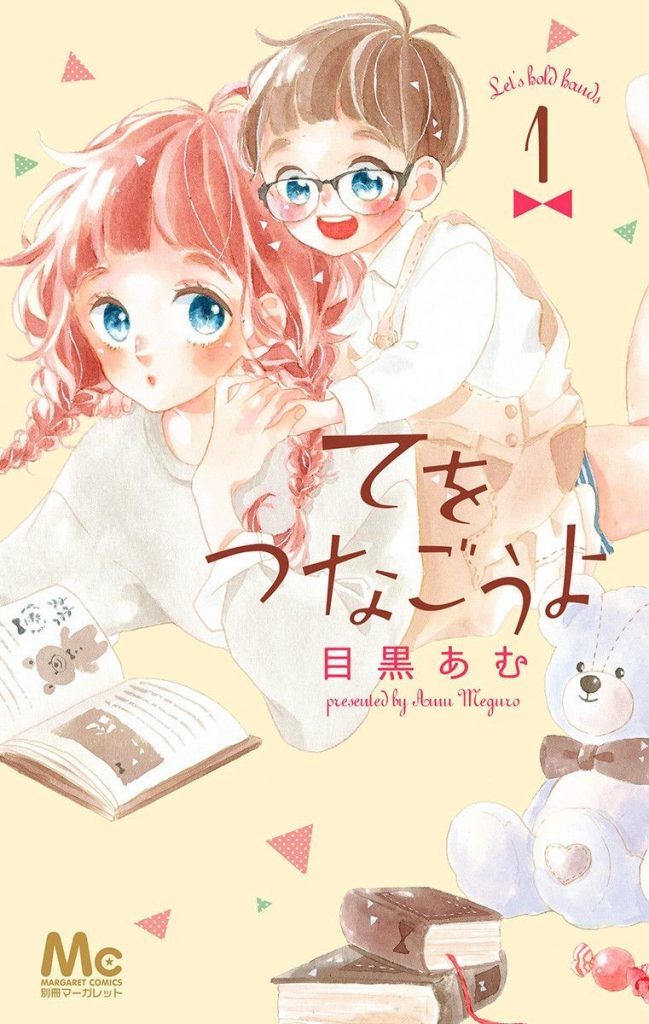 Te wo Tsunagou yo

(Let's Hold Hands)
Synopsis:
Kusunoki Azuki and Daizu are close siblings who live in the Arisuno apartment complex. Their next door neighboor is Azuki's childhood friend Tachibana Chika, who has feelings for her. One day, two brothers who are close to their ages, Hiiragi Mizuki and Ryuusei, move into their other neighboring apartment. A heart throbbing neighborhood graffiti starts now!
Maki Minami (Voice Over / Komomo Confiserie)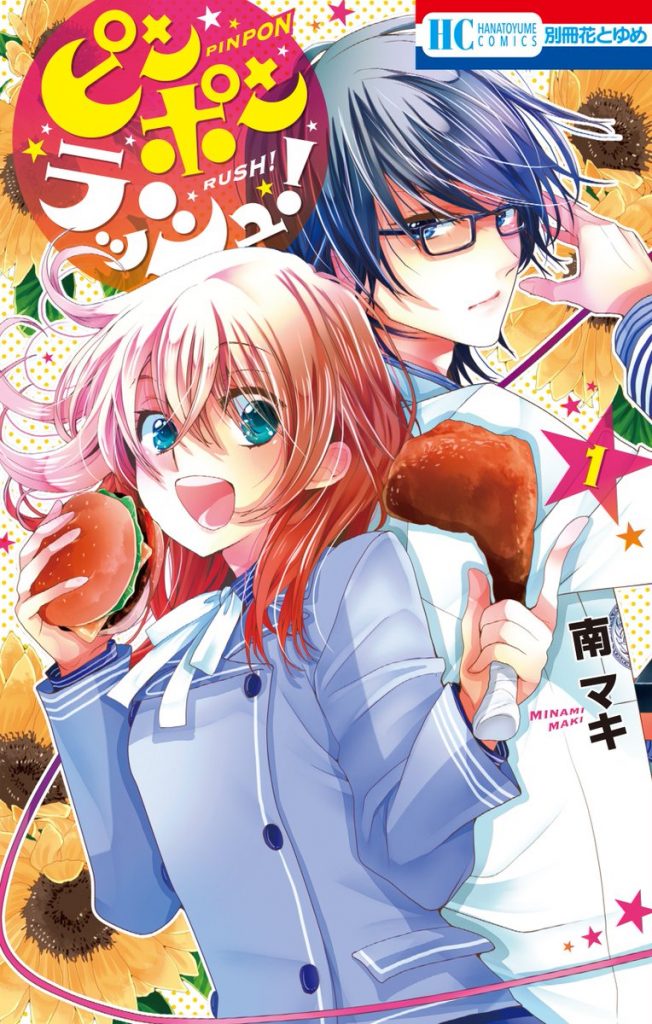 Pinpon Rush!
Synopsis:
The story is set at an academy ruled by quiz bee elites, where protagonist Hina has a fated reunion with someone from her childhood.
Io Sakisaka (Strobe Edge)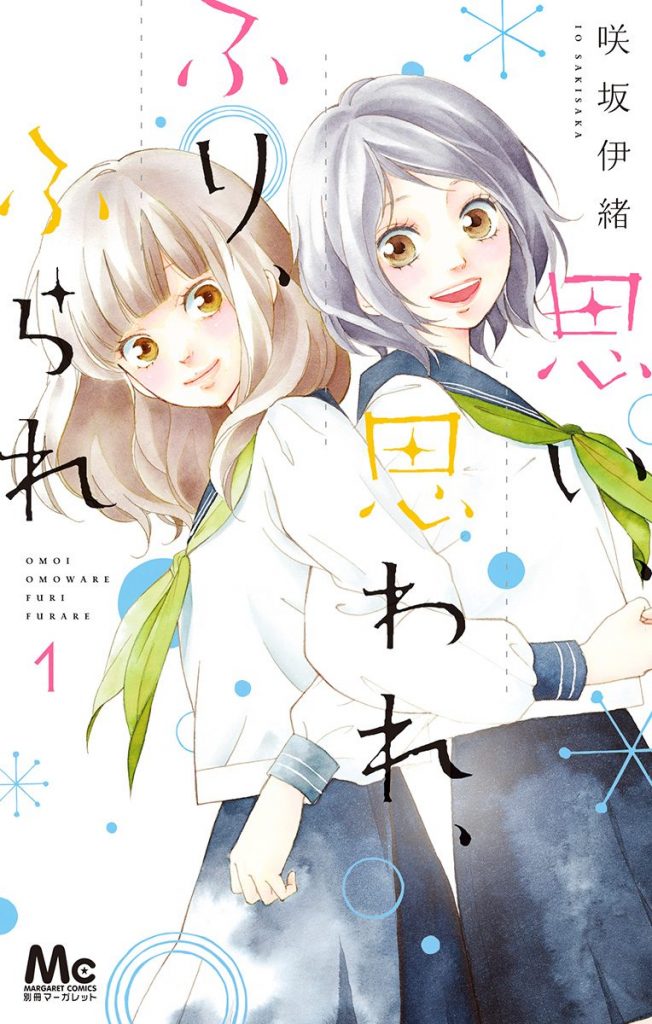 Omoi, Omoware, Furi, Furare (Love, Be Loved, Leave, Be Left)
Synopsis:
The story centers around Yuna and Akari who have two very different views of love: Yuna is someone who sees love as a dream and Akari is someone who is very realistic about her romance choices. Meanwhile, there are two boys, Kazuomi and Rio, who also have different views of love: Kazuomi's an airhead and doesn't understand the concept of love while Rio grabs the opportunity when confessed to as long as the girl looks cute.
Kazune Kawahara (High School Debut / My Love Story!!)

Suteki na Kareshi (Where's My Lovely Sweetheart?)
Synopsis:
Ever since she was young, Nonoka always dreamed of watching the end of the year countdown with a boyfriend. Now that she's in high school, she wants one! However, there's no signs of getting a boyfriend anytime soon, and it's already December.
Hari Tokeino (Me and My Brothers)
Gakuen Babysitters (Babysitters Academy) <Upcoming Anime!>

Synopsis:
After their parents are killed in a plane crash, Ryuuichi and his younger brother Kotarou are taken in by the chairman, who they never met before, of an elite academy. Ryuuichi becomes the school daycare's new babysitter.
Ayume Komura (Mixed Vegetables)
Kami-sama no Ekohiiki (Kami-sama's Prejudice)
Synopsis:
To gain the confidence to confess his love to his crush, high school student Yashiro visits a secluded shrine for 100 days straight. This earns him the attention of the enshrined deity and his fox attendant Ukon who follow Yashiro on the 100th day to see how the confession turns out. However, they are surprised to see him confess to a guy, Yashiro's longtime friend Kenta, only for Kenta to turn him down. Although heartbroken, Yashiro tries to joke around with Kenta, but he accidentally gets killed when a truck runs into him.
Yashiro awakens in the presence of the shrine's god and Ukon, and as a show of gratitude, the god decides to restore him back to life to give him a second chance with Kenta. In doing so, the god grants his wish to be reborn as a high school girl and gives her the name Kagura Tendou. However, she soon discovers that the god and Ukon plan to watch over her relationship with Kenta, although she's the only one who can see and hear them.
Rinko Ueda (Stepping on Roses/Tail of the Moon)
Ran to Aoi (Ran and Aoi – Adapted from Tail of the Moon)
Synopsis:
From an early age, the strong-minded swordswoman Hattori Ran was trained in ninjutsu both day and night. She loathes the idea of her arranged marriage and decides to run off.
Kanoko Sakurakoji (Black Bird)
Seirou Opera
Synopsis:
The story unfolds in the Edo era in the Yoshiwara red-light district of Tokyo. Akane, a girl whose family is from Samurai, is sold to a brothel to be orphaned. To be the "little sister" of the top "lady". Through her lady's clients she meets a very peculiar man. What will happen after that meeting?
Miki Aihara (Hot Gimmick/Honey Hunt)
From Five to Nine
Synopsis:
Junko Sakuraba, a 27-year-old lecturer at an English conversation school has no boyfriend. Her parents set up a marriage interview for her with a man who turns out to be a Buddhist monk. However, Junko has no intention of becoming a temple wife, so she refuses to do the interview. Soon afterward, the man signs up to become her private student.
Maki Enjoji (Happy Marriage?!)

Koi wa Tsuzuku yo Dokomade mo  (Love Will Follow)
Synopsis:
'I want to meet my destined prince!' I worked so hard for that goal, and I get this? How is it possible?! Nanase, who chased after her dreams and is now a nurse, has reunited with the doctor she so admired. This is the beginning of her days of happiness! Or that's what she thought until their meeting shakes things up…
Tomu Ohmi (Midnight Secretary/Spell of Desire)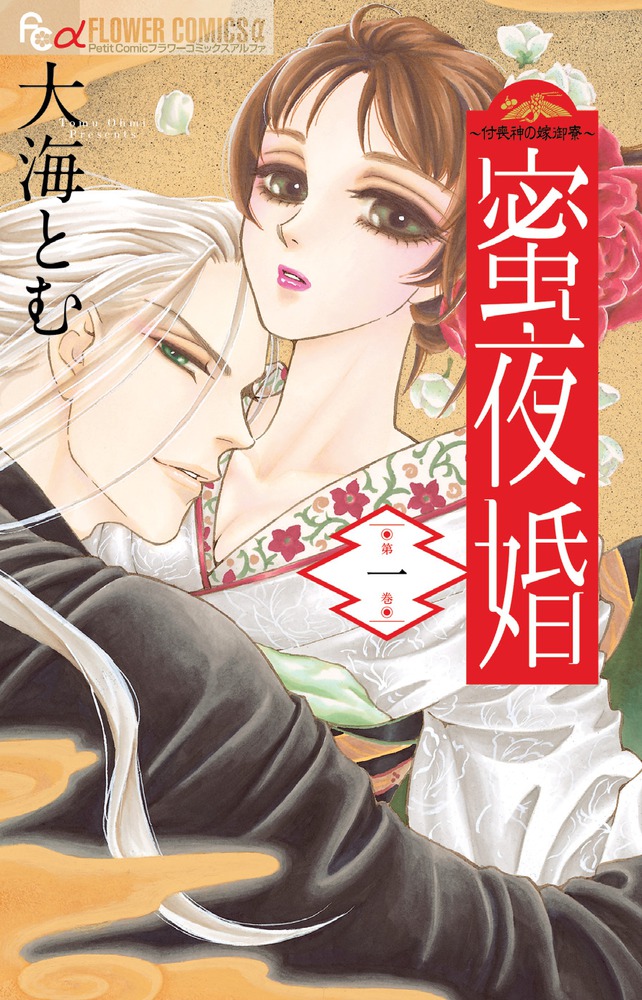 Mitsuyokon – Tsukumogami no Yomegoryou
Synopsis:
"You will be my wife." At an early age, Midori was told this prophecy from a mysterious and beautiful young man. Even though Midori has an ability to see "unwordly things", she initially believed that the prophecy was a dream. However, it is later revealed that the true form of the man from the prophecy was Shirogane, the spirit of archery! After some time, Shirogane, who appears before Midori again, requests Midori to become his wife. Gods, who carry the burden of impurities, are revived by the skin of maidens. Midori has an especially strong yet hidden "cleansing" power that could potentially aid the Gods. Although Midori has so far lived a solitary life and has difficulty associating with people directly because of her power, she decides to get married in order to help. However, "becoming the bride of a god" is something that's beyond imagination and full of horrible chaos and dazzling pleasure.
Chika Shiomi (Yurara / Yukarism)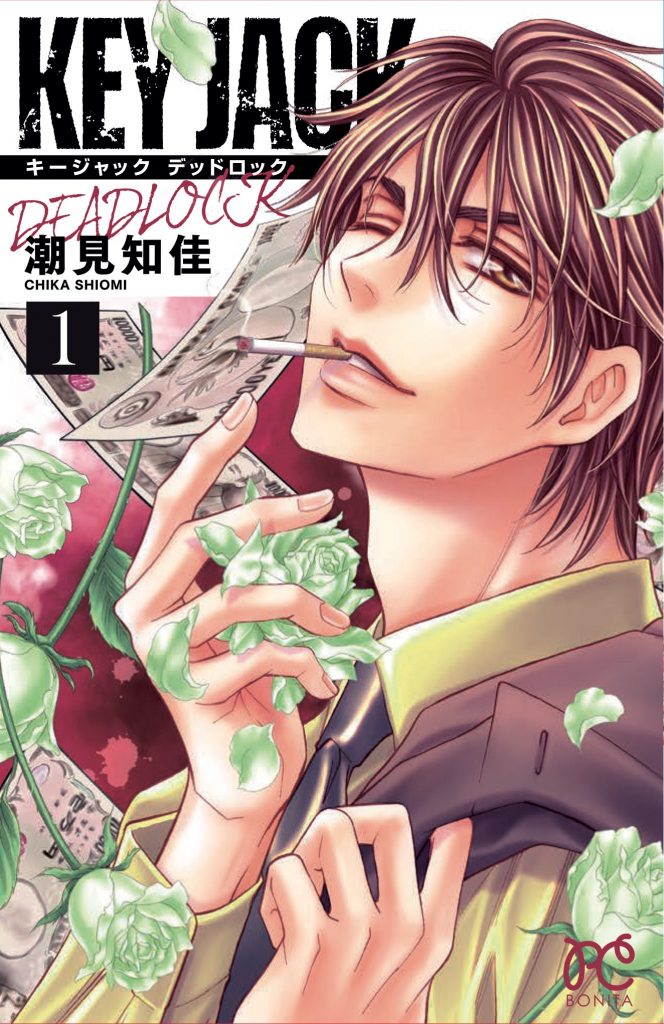 Key Jack: Deadlock
Synopsis:
He can open any door or lock and steal anything his customers want as long as they pay the fee, so people call him "Key Jack." This one is in Mystery Bonita so not necessarily a romance.
Aya Nakahara (Lovely Complex)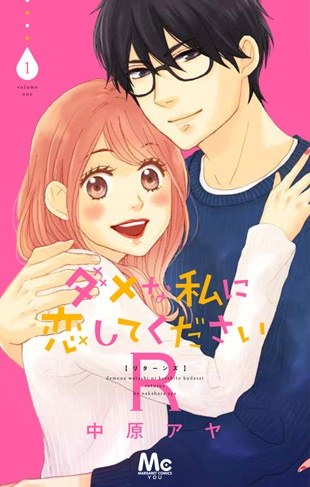 Dame na Watashi ni Koisite Kudasai R (Please Love Useless Me Returns)
Synopsis:
Good-for-nothing Shibata Michiko is back! And with her back are her never-ending troubles. Will she be able to stand on her own feet this time around or will she have to keep on relying on her superior, Kurosawa Ayumu, to get her out of her misery? Hop on board to take a ride for a fun and romantic journey with a woman too good for her own idiocy and a man too good for his own kindness.
HOM: I really want this one and the prequel to it -Dame na Watashi ni Koisite Kudasai.
Hinako Ashihara (Sand Chronicles)
Bread & Butter
Synopsis:
Life isn't going too well for Yuzuki. She's a 34 years-old and without a boyfriend. The elementary school she works at is close to firing her, and to top it off she doesn't know what to do with her life at all. But even when she quits her job and tries an arranged marriage, things don't work out. Only the bread she eats at the small stationery store around the corner gives her comfort. So one day, she asks the store owner to marry her on a whim, and to her surprise, he agrees?
Yayoi Ogawa (Tramps Like Us ~ Kimi wa Pet)
Ginban Kishi (Skating Rink Knight)
Synopsis:
Chitose is an office lady who works seriously. Her childhood friend, Kokoro, is a celebrity. He is a champion figure skater. But behind his success there are two peculiar characters: a witch and a knight. And when Chitose discover Kokoro's secret, the wheel of fate starts to move.
Mitsuba Takanashi (Crimson High)
Sumika Sumire
Synopsis:
The events of a schoolgirl's 60th birthday. Kisaragi Sumi continuously took care of her grandmother, father and mother until she turned 60 years old without ever falling in love. One day after finishing her mother's funeral service, a cat calling himself Rei appeared and granted her wish to "experience her youth again". What happens when Sumi gets a second chance as a 17-year-old high-schooler once more?
Wataru Yoshizumi (Marmalade Boy)
Marmalade Boy Little
Synopsis:
Set 13 years after the original series, the story focuses on Miki and Yuu's little siblings. This new generation of both Hajime and Rikka have the same plot as the original story Miki and Yuu passed through – they're not blood related, but are half siblings, and one falls for the other. Plus some josei elements of the relationships from the first series occurring along side the school kid one.
Yuu Watase (Fushigi Yugi/Ceres/Arata/Absolute Boyfriend)
Fushigi Yugi: Byakko Senki
Synopsis:
This just started in Flowers a few months ago, so there are no bound volumes at this time.  The story is a prequel to Fushigi Yugi and is about the Byakko gate.
When Takao Osugi receives the mysterious "Universe of the Four Gods" book from his mentor, Einosuke Okuda, he does everything to keep it away from his young daughter, Suzuno. But when disaster strikes Tokyo, can he still protect her from her fate?
Shortly after the tragic finale of Genbu Kaiden, young Suzuno Osugi's tale as the Priestess of Byakko beings to unfold!
Which of these series would you like to see licensed in North America?
Editor's Note: Most synopses are taken from Baka-Updates: Manga pages. Gakuen Babysitters was taken from Anime News Network. Also, some mangaka are just coming off a series and do not have a new one started. If there is one in particular you are curious about, ask me in the comments and I'll a find the answer.

Author/Editor
Super mom and teacher until the kids go to bed, then romance manga addict and writer until the caffeine wears out! Specializes in the shoujo and josei genre of manga and anime.
Latest posts by Laura (see all)