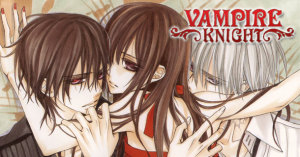 My Thoughts on the Ending
Wow! We've finally gotten there, huh? If you started on this journey when the story first began publication in America, then we've known these characters of Matsuri Hino's for eight years now. I still have the August 2006 issue of Shojo Beat where Yuki appeared on the cover – it was the first time I'd bought the publication. That first chapter in magenta ink was enough to make me want to know more about Yuki, Zero, and Kaname. Nineteen volumes later and now we've seen the outcome. I've my own take on the ending as I'm sure others do as well. Hino left it open for interpretation. I'm hoping some of the extraneous story volumes we'll get from Viz in the next couple of months will help fill in the gaps, but until then, it's how it looks.
SO IF YOU'VE NOT READ THE ENDING AND DON'T WANT TO SPOIL THE SERIES FOR YOURSELF – PLEASE DON'T READ ANY FARTHER THAN THIS. I MEAN IT. NO, REALLY, STOP RIGHT HERE!