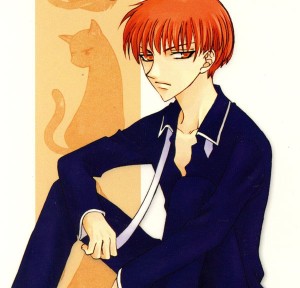 Moving on, here's the next installment of memorable moments from Fruits Basket. This one is taken from volume 3.
It's the day of the physical fitness test at school, and Kyo of course threatens to beat Yuki at the marathon portion. While they are out running they come across Hatsuharu, the ox of the zodiac. Hatsuharu and Kyo get into a skirmish and meanwhile Yuki collapses from fever. Tohru hugs Hatsuharu to turn him into an ox in order for him to be able to carry Yuki home. Hatsuharu notices how Yuki smiles with Tohru and realizes that Yuki has romantic feelings for her. He suggests that Tohru try calling Yuki by his first name with the familiar honorific of -kun. Tohru complies with an adorable outcome.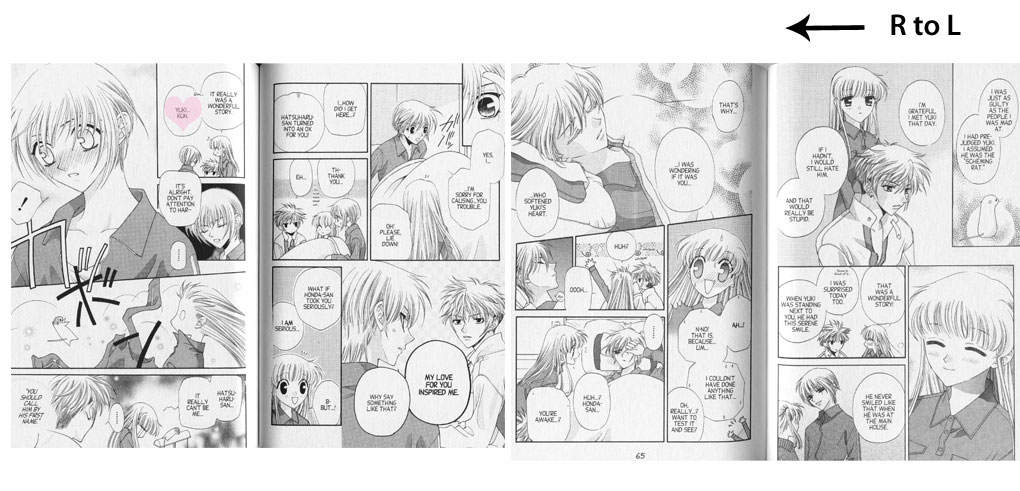 I just love this scene because it shows how Yuki really is sweet on Tohru. The zodiac members have a tendency to transform when their bodies are under stress, so it's cute that Yuki turns into a rat when he gets embarrassed in this scene. Then Tohru gets embarrassed because he actually does react to her calling him Yuki-kun. Way to go Hatsuharu!