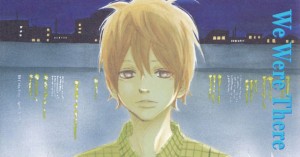 When I first reviewed this series, I started with volume 8. In my review I stated that reading these scenes by Obata between Yano and Nanami was like watching scenes from my own youth unfold before me. Bokura ga Ita, We Were There, resonates with me on a very personal level. So when I came across this scene in the most recent volume, it tore at emotions I've had buried for a long time.
Nanami confronts Yano about not coming back to her after college. She tells him that she hopes his new life makes him happy because that is what she wants for him. However, Yano admits that she's wrong.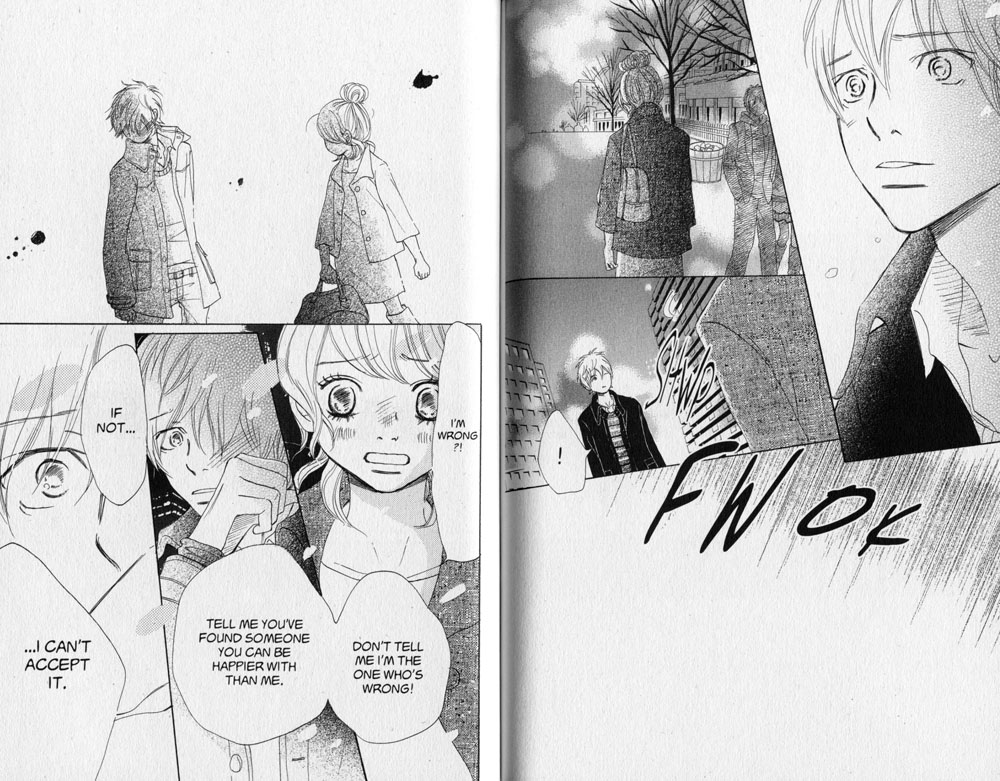 After that, Yano explains what happened after he left, and why he hasn't come back. Nanami listens and accepts his choice.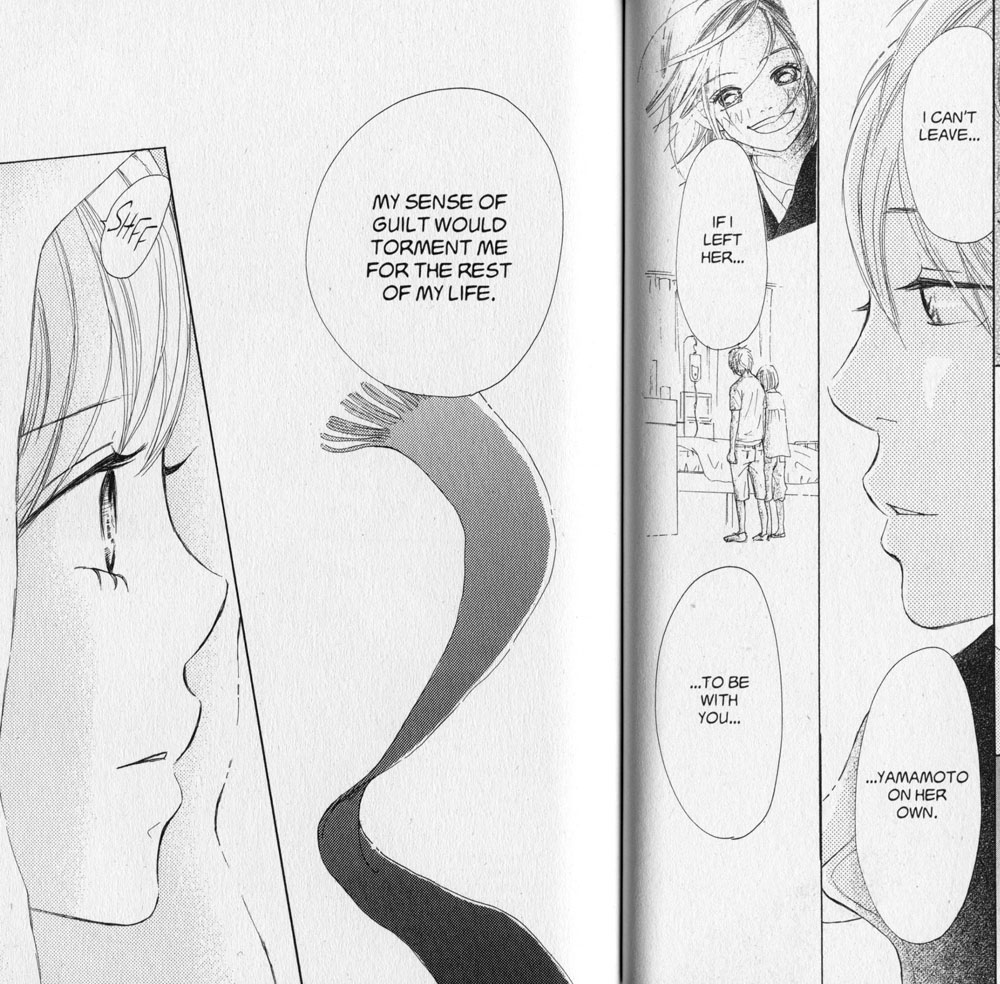 The truth is difficult for both of them. Nanami especially because she realizes more of what Yano feels. This following scene really clinches the emotions of the characters.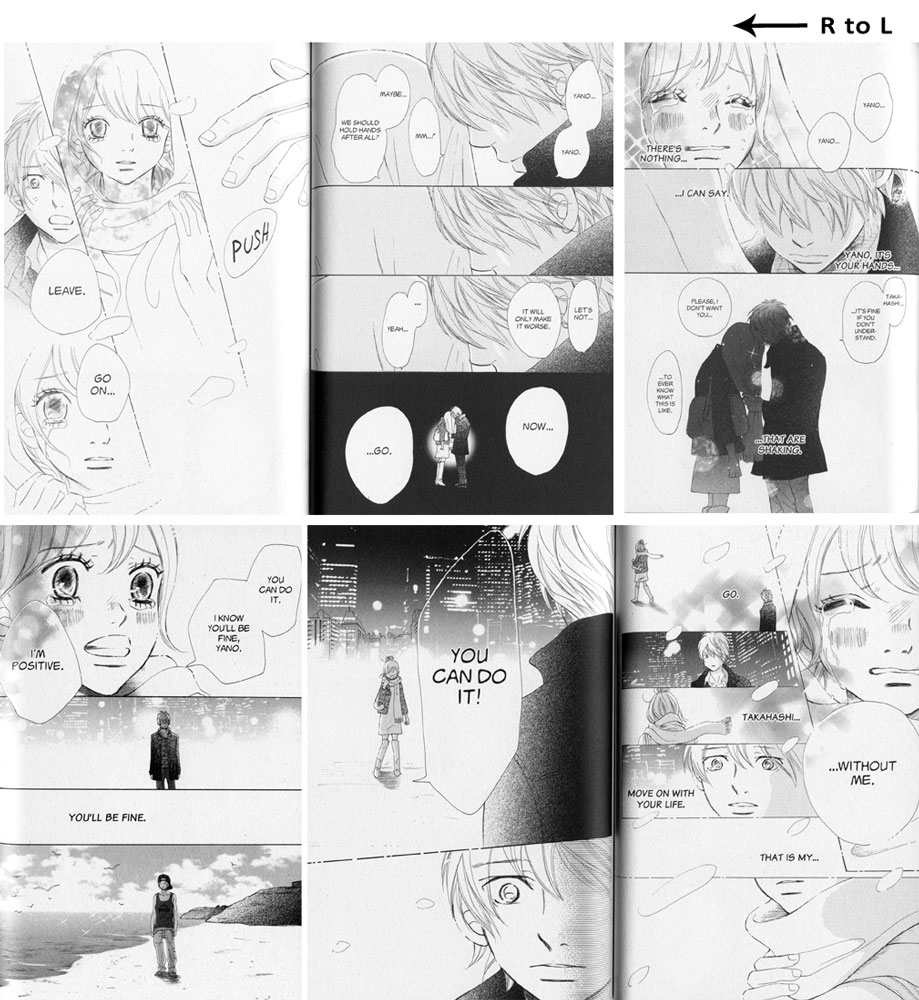 Yano loves Nanami, but knows he can't make her happy right now. He wants her to move on and forget about him. It's very painful for Nanami, who knows she can't stop loving Yano. She also knows Yano well enough that she can interpret where this is coming from. So she provides him with support and love once again. She tells him that he can endure this and make it through. Just like he always has.
These two just kill me. Timing, circumstance has always been wrong for them. Yet neither can really let go. It's painful to watch and compelling as hell. I've been Nanami. It's excruciating when you know the other person loves you, and still chooses another path. But you just can't walk away. Because the possibility still exists. So you keep on loving them.
I wonder how it will turn out for Yano and Nanami. Please tell me it's a happy ending, Nancy!!
(Nancy Thistlethwaite is the Editor in Chief that works on We Were There at Viz.)