First Impressions: Beasts of Abigaile & Vampire Knight Memories
August 14, 2017
Vampire Knight Memories was released August 1, 2017, and Beasts of Abigaile on June 27.  Here are some impressions from reading the first volumes of these supernatural shoujo.
Vampire Knight Memories – Matsuri Hino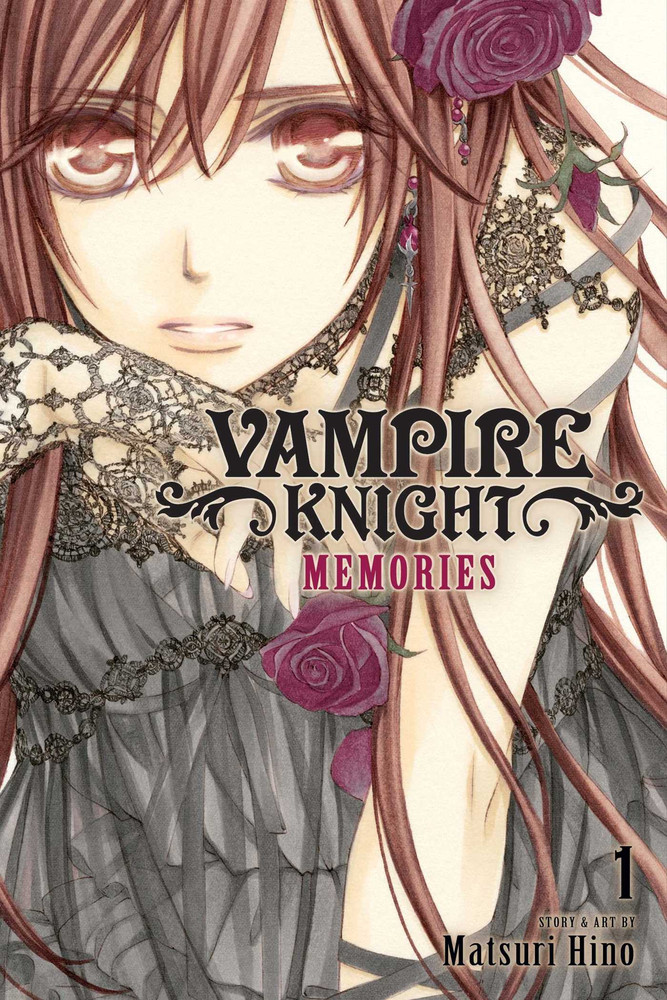 Synopsis:  After a fierce battle between humans and vampires, a temporary peace was established, but Kaname continued to sleep within a coffin of ice… Yuki gave Kaname her heart to revive him as a human being. These are the stories of what happened during those 1,000 years of Kaname's slumber and at the start of his human life.
Review: After being left with so many questions at the end of Vampire Knight, it's nice to see Hino-sama finally answering some of them. We see how the children came into being, and how the relationship between Yuki and Zero developed. My favorite short was the one called "I Love You" with Saiyuri Wakaba and Aido Hanabusa – two important side characters from the series. These shorts are a nice addition to the storyline, and I'm really glad they are getting collected and published, and that Shojo Beat got the license to print them. That said, I'm not as excited as others are for the content.
I think it's because it's a rehash of something that's already done. I'm ready to see something new from Hino, and her last series Shuriken & Pleats was a dud. She couldn't shake off her previous characters. She went back to VK because that's what people wanted.  However, I also like some of her earlier work like Captive Hearts and MeriPuri. I feel like it's time to challenge herself to draw some really different characters. I can already see the bashing coming at me – but as a critic this is what I do. It's okay to disagree with me.
Vampire Knight Memories is a nice addition to the series. If you've read the original, then you will want to read these as well. It will not stand alone, however. If you read it without any prior knowledge you will be thoroughly confused.
Heart of Manga Rating: ♥♥♥
Beasts of Abigaile – Spica Aoki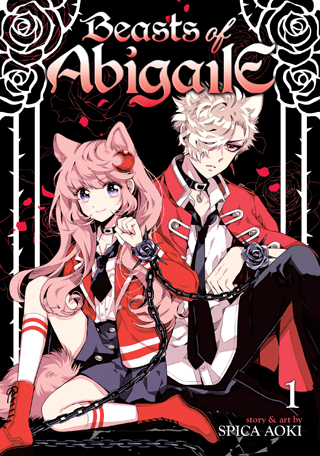 Synopsis: Tsukishiro Nina has just arrived in the beautiful country of Ruberia, and its charming denizens and lush scenery are like a fairy tale come true. That is until she's beset by a mysterious young man with a steely gaze and furry wolf ears—who promptly bites her! Nina finds herself turning into one of these beasts of legend, and whisked away to the prison of Abigaile where all their kind are sent. Nina must keep her wits about her if she's to learn the secrets of this magical world where everyone either makes her blood boil or her young heart race!
Review: Yes, yes, yes! This is good shoujo! I know some of you are hesitant about stuff from Seven Seas – don't be anymore. They are actually trying to increase their shoujo catalogue, and Beasts of Abigaile is a nice addition. This is a great first volume from Spica Aoki. The supernatural element makes it a ripe target for the shoujo audience. Add to that fantastic art and a really interesting story, and you've got yourself a winner. The main character, Nina, is outgoing and brave. So far she's proven to be a strong female protagonist.  She ends up at the Abigaile prison after coming in contact with Roy – one of the alpha wolves at Abigaile – and transforming into a beast herself. Roy is the bishie there on the front cover and in the spread below. While in the prison she must learn how to manage the wolf hierarchy and avoid being discovered as a "human" among all the beasts. Spica bases the Abigaile community on the real-life wolf-pack system, and also touches on the topic of one species being supreme to everyone else.
Speaking of bishies, this series is full of them, and they are "oh, so cute" with tails and ears! There are a variety of wolf designs ranging from cute to beautiful, from handsome to sexy. My eyes just kept ogling all the beautiful lines that made up these interesting characters. The art in this series is really enjoyable with detailed drawings and dynamic paneling. The colored pieces are very pretty as well. You can see her colored pieces in a lot of places like deviant art, twitter, tumblr, and here's her pixiv account. Beasts of Abigaile reminds me of Kiss of the Rose Princess or Shugo Chara.
I would love to see Beasts of Abigaile become the next "sleeper hit" of shoujo manga in English. I know this series isn't highly advertised, but if you like shoujo, then you should definitely pick up this series and give it a try. You'll find yourself eagerly awaiting the next volume.
Heart of Manga Rating: ♥♥♥♥♥
Author/Editor
Super mom and teacher until the kids go to bed, then romance manga addict and writer until the caffeine wears out! Specializes in the shoujo and josei genre of manga and anime.
Latest posts by Laura (see all)