News Roundup: Sept. 22-29, 2017
October 1, 2017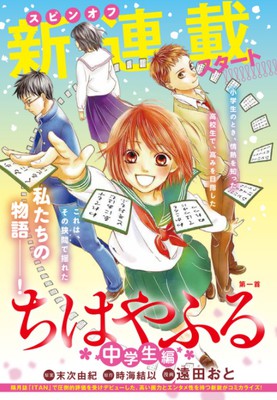 Chihayafuru is getting a spinoff manga featuring the characters in middle school. It will premiere in Kodansha's Be-Love magazine Oct. 13.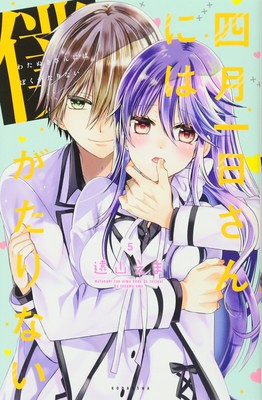 Ema Toyoma's Watanuki-san ni wa Boku ga Tarinai manga ends in the Oct. 28 issue of Kodansha's ARIA magazine. According to Anime News Network, the manga "centers on the beautiful and witty high school student Reira Watanuki. She and others around her notice her fastidiousness. One day, Watanuki disguises herself as the lovable male classmate Owaru Sangatsu. Reira faces new challenges as she continues the experiment and sees life from a different perspective."
You can watch the trailer for Sengoku Night Blood. The anime is set to be released in October.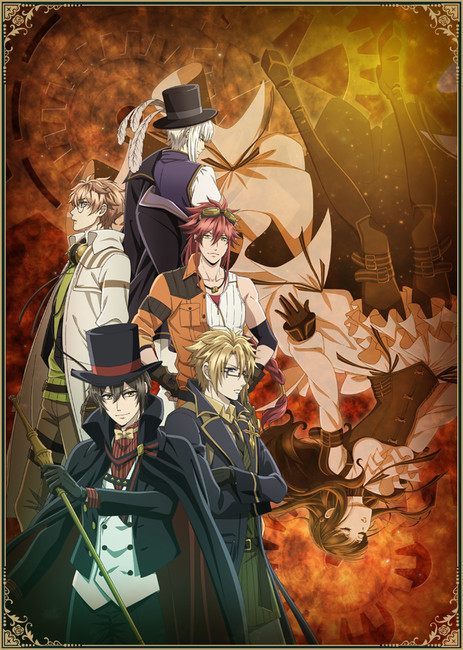 The trailer for Code: Realize ~Guardian of Rebirth~ has English subtitles. It will premiere Oct. 7. Crunchyroll and Funimation will stream the show.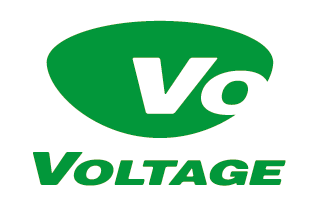 Voltage, a company known for its mobile otome games, has created a new division focusing on anime and films.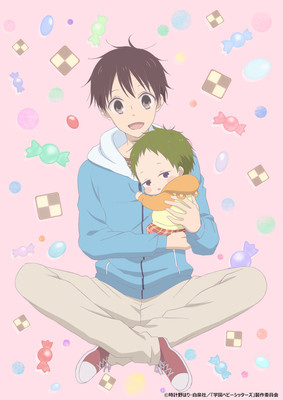 The anime, Gakuen Babysitters, will premiere in Japan in January. According to ANN, "The manga centers on the brothers Ryūichi and Kotarō Kashima. Ryūichi is in high school and Kotarō is still a toddler. After their parents are killed in a plane crash, the two brothers find themselves living with the chairwoman of the Morinomiya Academy, who herself lost her son and daughter-in-law in the same accident. The chairwoman, however, has one stipulation for the brothers in order to live with her: Ryūichi has to work at the academy's daycare center as a babysitter."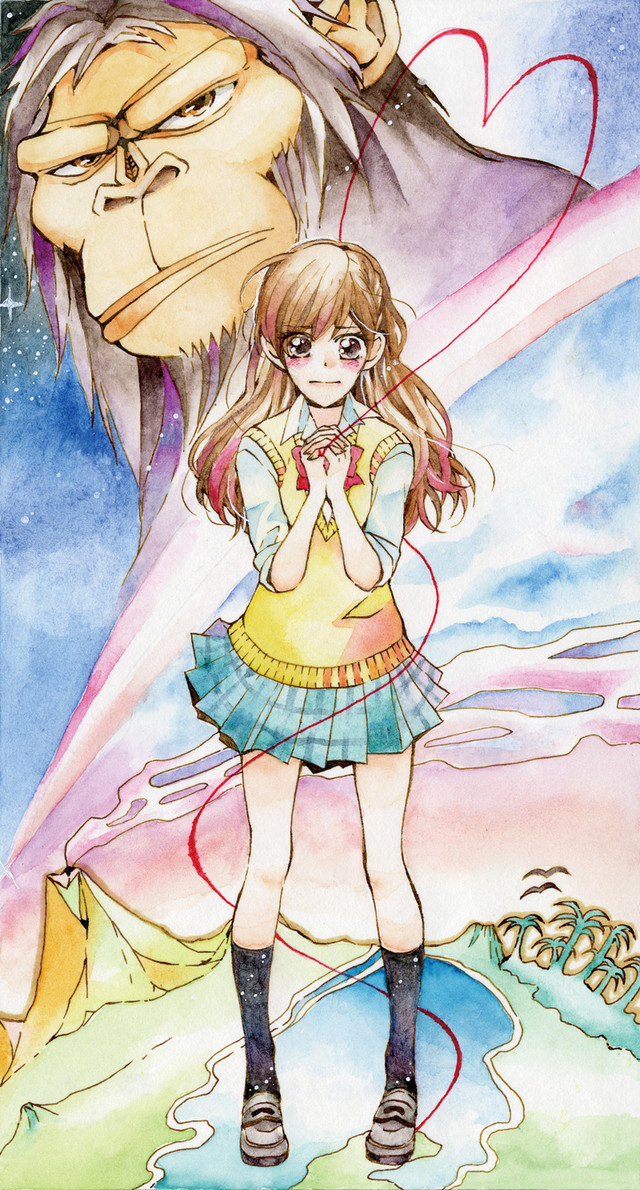 If you're tired of the typical romance story, you can try Yoshineko Kitafuku's Primitive Man Boyfriend manga, which features a girl who travels back in time by about 2.5 million years.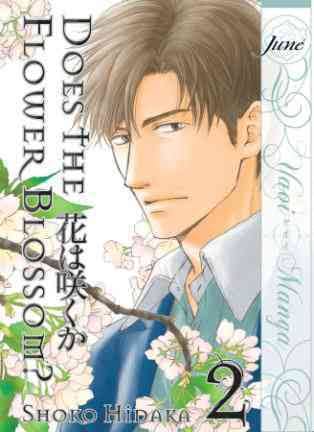 The BL manga Does the Flower Blossom? is getting a live-action film and is projected to premiere in the spring. According to Digital Manga, "Sakurai Kazuaki. At age 38, he's single, overworked, and starting to feel a bit miserable about his life. One day a young college guy at a train station bumps into Sakurai and wreks his magazine. Fate — or coincidence — has it, Minagawa happens to own the same magazine at home, and instead of apologizing for the damaged item, he invites Sakurai to his house and replaces it with his copy. "What an arrogant young kid he is!" Sakurai dislikes him immediately. Yet, despite feeling annoyed and frustrated by Minagawa's rude and arrogant behavior, Sakurai soon finds himself a frequent visitor of the secluded household…"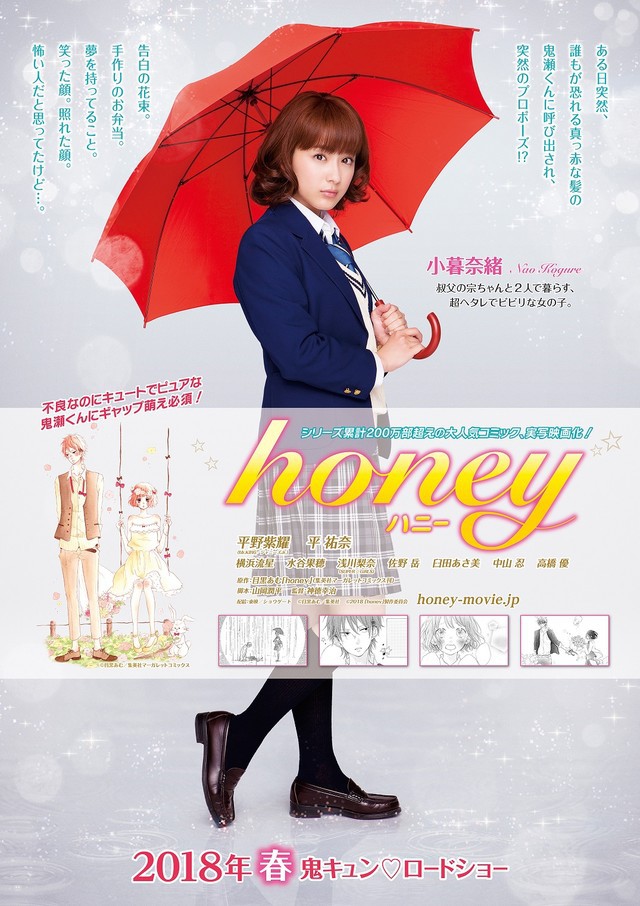 Honey So Sweet, a live-action film based on the manga by the same name, will premiere in Japan in March. According to Viz Media, "Little did Nao Kogure realize back in middle school that when she left an umbrella and a box of bandages in the rain for injured delinquent Taiga Onise that she would meet him again in high school. Nao wants nothing to do with the gruff and frightening Taiga, but he suddenly presents her with a huge bouquet of flowers and asks her to date him—with marriage in mind! Is Taiga really so scary, or is he a sweetheart in disguise?"

Current News and Trends Writer
Writer/photographer obsessed with villains and megane. Hobbies include watching anime and dramas, gaming, eating Korean food, and reading.

Latest posts by Adrienne (see all)