New on Shoujo Shelves – March 2017
March 12, 2017
We're up all night to get lucky! – Or at least to see our favorite characters do so. There's plenty of new titles on shelves to spice up your evenings. Let's see what Irish luck has given us new on shelves for March.
We're getting some great new series in every genre this month.  Shoujo fans will definitely want to pick up a copy of Anonymous Noise. Yuri fans will want to get their hands on Milk Morinaga's new series Hana & Hina, and yaoi fans have the Don't Be Cruel spin-off of Akira Takanashi's Story finally starting up this month. The final volume of That Wolf Boys is Mine was moved to this month and we're also seeing the last of Aya Shouoto's He's My Only Vampire. I'm very happy to see some of my favorite and not as frequently published titles getting a volume this month, too, like Natsume's Book of Friends, Skip Beat!, and Kimi ni Todoke. Let's see what other series are continuing in the month of March:
Editor's Note: If you come to this list and find something that's not classified as shoujo, that's because there are fewer and fewer titles that are strictly shoujo. We are trying to highlight new titles that girls or shoujo fans would be interested in knowing about.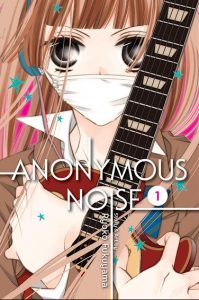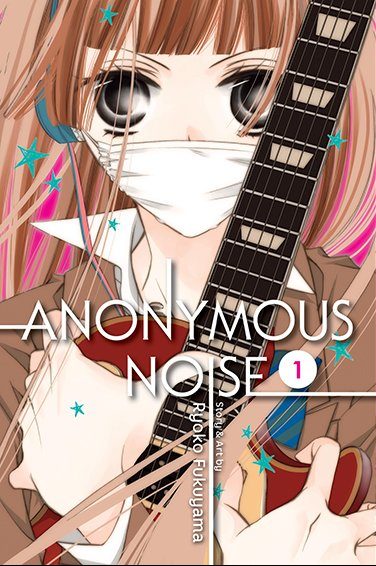 Anonymous Noise, vol. 1 

**New Series**



Music and longing collide in this ballad of unrequited love!
Nino Arisugawa, a girl who loves to sing, experiences her first heart-wrenching goodbye when her beloved childhood friend, Momo, moves away. And after Nino befriends Yuzu, a music composer, she experiences another sad parting! Both boys promised Nino that they would find her one day through her singing, so she holds on to that hope and continues to reach out with her voice. Now in high school, Nino serendipitously reunites with Yuzu, but she yearns to see Momo again…
Story and art by Ryoko Fukuyama.
Release Date: 3/07/17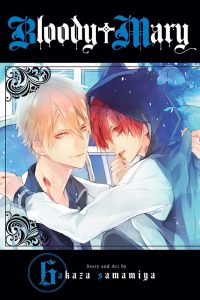 Bloody + Mary, vol. 6

"Mary" finally appears before Maria, who can't bring himself to ask about what happened on the night his father died. While Maria is unable to face the truth, "Mary" offers him a deal: if Maria can get Mary to recall the forgotten memories of Mary's past, "Mary" will reveal what happened the night his father died. Meanwhile, Hydra, who has also come to England, has a reunion with the skeleton of "Mary" in an old castle…
Story and art by Akaza Samamiya.
Release Date: 3/07/17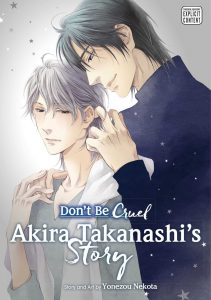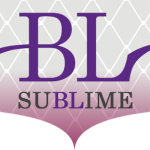 Don't Be Cruel – Akira Takanashi's Story, vol. 1 

**New Series**



In this spin-off series from Don't Be Cruel, Maya's cousin Akira Takanashi is burned by love and to cope he insists on keeping things strictly physical.
Polite and proper college student Akira Takanashi has a secret. Back in high school, he fell deeply in love with his teacher but was spurned. Now, whenever the pain of his heartbreak gets to be too much, he finds comfort in the arms of med student and notorious playboy Shimagawa—very adult comfort. Shimagawa would gladly go out with him, but Akira's past heartbreak means he insists on keeping things strictly physical—that is, until his obsessed younger brother Jutta arrives to disrupt this comfortable routine!
Story and art by Yonezou Nekota.
Release Date:  Moved to 3/14/17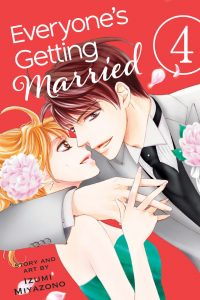 Everyone's Getting Married, vol. 4

Successful career woman Asuka Takanashi has an old-fashioned dream of getting married and becoming a housewife. After her long-term boyfriend breaks up with her to pursue his own career goals, she encounters Ryu Nanami, a popular TV newscaster. Asuka and Ryu get along well, but the last thing he wants is to ever get married. This levelheaded pair who want the opposite things in life should never get involved, except…
Story and art by Izumi Miyazono.
Release Date: 3/07/17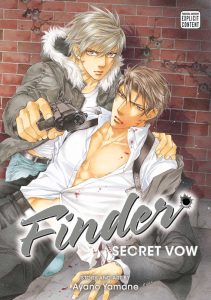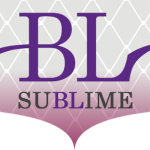 Finder – Secret Vow, vol. 8

Pain and pleasure collide when a sophisticated underworld boss crosses paths with a naive photographer hell-bent on bringing him down!
Photographer Takaba Akihito takes on a risky assignment trying to document the illegal activities of the Japanese underworld. When he captures its leader—the handsome, enigmatic Asami Ryuichi—in the crosshairs of his viewfinder, Takaba's world is changed forever.
After Asami's subordinate Sudo betrays him, Akihito attempts to chase Sudo down, only to wind up captured and at his mercy. Sudo's fixation on Asami has only grown stronger with time, to the point of wanting him dead. But Sudo isn't the only threat: another enemy appears on the horizon, gunning for the power Asami wields!
Story and art by Ayano Yamane.
Release Date:  3/14/17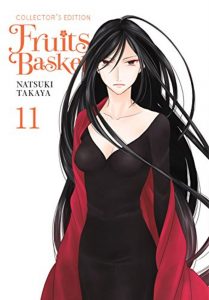 Fruits Basket Collector's Edition, Omnibus 11

The curse is crumbling, and Akito is doing anything to clutch at the broken threads that remain. Does the end of the curse mean catastrophe for the members of the zodiac, or will it bring the much needed healing they've all dreamed of? Tohru's bright love and generosity will become a beacon of hope in the dark!
Story and art by Natsuki Takaya.
Release Date: 3/21/17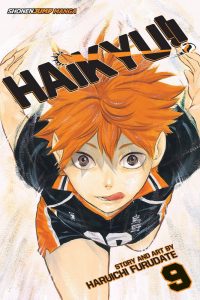 Haikyu!, vol. 9

Motivated by their heartbreaking loss to Aoba Johsai, Karasuno now works towards a new goal—the Spring Tournament! The team gears up for a trip to Tokyo for a training camp with some of the top teams in Tokyo, including Nekoma, but there's something they need to do first…pass their finals! Hinata, Kageyama, Nishinoya and Tanaka are all at risk of not being allowed to go. What are they going to do?!
Story and art by Haruichi Furudate.
Release Date: 3/07/17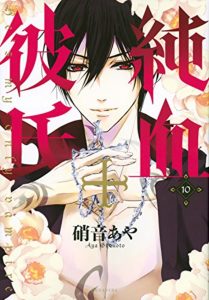 He's my Only Vampire, vol. 10 

**Final Volume**



Born together and locked in endless struggle that leaves us but one fate…
Envy, the final Stigma appears at last…on Kana! To protect her, Aki resolves to battle Eriya in earnest and sets out for Tsubakiin Manor. The tale of the love and blood red bonds shared by the beautiful vampire twins and their thrall comes to a thrilling conclusion!
Story and art by Aya Shouoto.
Release Date: 3/21/17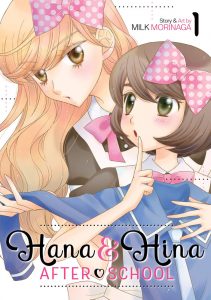 Hana & Hina After School, vol. 1 

**New Series**



Hana's new co-worker, Hina, is cool, tall, and stylish – the total opposite of Hana. While the two get off on the wrong foot, they soon come to rely on each other and even become friends. But part-time jobs are against school rules, and if word got out they could be expelled. As Hana and Hina work together to hide their after school activities, their relationship grows deeper. Can the two girls keep their job (and their feelings for each other) under wraps?
Story and art by Milk Morinaga.
Release Date: 3/14/17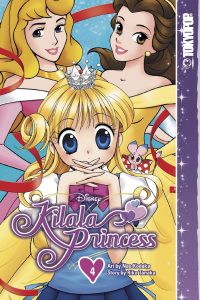 Kilala Princess, vol. 4

Kilala and Rei are on a quest to collect all the remaining gems for their tiara to save their country, Paradiso. They fall into the world of Beauty and the Beast, where they accidentally lose the Beast's pocket watch in the river. Rei will stop at nothing to get it back… but will his efforts be enough? Meanwhile, in the world of Sleeping Beauty, Kilala must serve as a maid at Princess Aurora's 17th birthday party. She encounters Maleficent in disguise, and soon falls under her evil spell. The only thing strong enough to break it is True Love's Kiss. Will Rei rescue her in time to save Paradiso?
Story by Rika Tanaka and art by Nao Kodaka.
Release Date: Moved to 3/21/17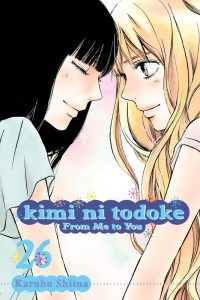 Kimi ni Todoke Kiss, vol. 26
Kazehaya and Sawaka are still in the middle of their first fight. Summer vacation has begun, and Sawako decides to pursue her plans with Kurumi and holds a study session at her house. Will Kazehaya and Sawaka be able to make up with each other even though neither of them is willing to talk?
Story and art by Karuho Shiina.
Release Date: 3/07/17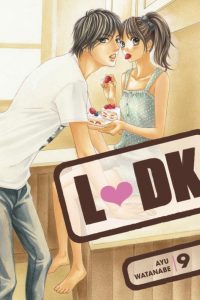 LDK, vol. 9
Aoi and Shusei have finally admitted their feelings openly and have decided to be together as a couple. In the midst of trying to balance their living situation with the added romance, the pair gets an unexpected visit from Aoi's father, a towering former bodybuilder! He is shocked by their cohabitation and threatens to put an end to the comfortable life she's gotten used to with Shusei. With all she holds dear on the line, will the couple be able to convince Aoi's father that this is a relationship worth fighting for?
Story and art by Ayu Watanabe.
Release Date: 3/28/17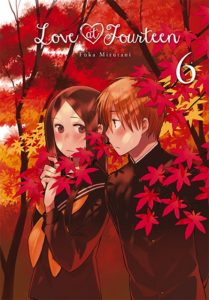 Love at Fourteen, vol. 6

As Class 2-B makes landfall in Kyoto, everyone's talking about who's going to confess to whom. This prompts Kanata to realize that despite their developing romance, Kazuki's never actually told her how he feels about her. There's love in the air, but for Kanata and Kazuki, will this momentous confession–if it ever comes-just be too little, too late?
Story and art by Fuka Mizutani.
Release Date: 3/21/17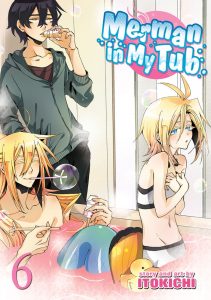 Merman in My Tub, vol. 6

Rub-a-dub-dub – a merman in a tub! Wakasa the handsome merman is being happily spoiled by Tatsumi, and ordinary high school student, when Echizen the super-sadistic crab pops up to take Wakasa back. Old rivalries flare when Echizen meets up with Takasu… Wait, those two were rivals?! Also in this chapter, meet Makara, a clownfish with a sexy surprise! This comedy serves up laughter and heart as warm as bathwater!
Story and art by Itokichi.
Release Date: 3/21/17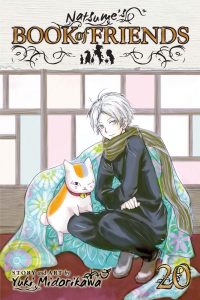 Natsume's Book of Friends, vol. 20

Takashi Natsume has always been aware of the supernatural world, but after he inherits a magical book from his grandmother, the supernatural world is aware of him! Even though Natsume is getting better at dealing with yokai, he still tries to stay uninvolved. But when he runs into a yokai with his head stuck in a jar, Natsume can't leave him to suffer. But the yokai's idea of a gift of gratitude turns Natsume into a little kid with no memories of his current life!
Story and art by Yuki Midorikawa.
Release Date: 3/07/17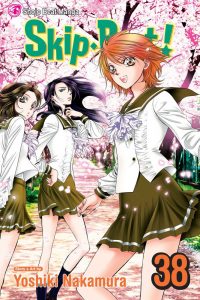 Skip Beat!, vol. 38

After years of no contact, Kyoko finally has the chance to confront the mother who abandoned her. Her friends are worried that the meeting will break her, but Kyoko's time with Ren and the Love Me section has toned down her rage and given her an impressive inner strength. Kyoko may be ready to face her past, but is she strong enough to face her mother's too?!
Story and art by Yoshiki Nakamura.
Release Date: 3/07/17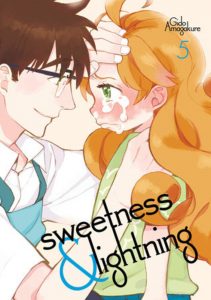 Sweetness & Lightning, vol. 5

The culinary creations and heartwarming story continues in Volume 5 of Sweetness and Lightning where each chapter ends with a recipe that includes detailed illustrated advice on executing modern Japanese cuisine.
Story and art by Gido Amagakure.
Release Date: 3/28/17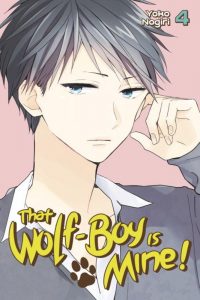 That Wolf-Boy Is Mine!, vol. 4 

***Final Volume***



After discovering one of her classmates is a werewolf Komugi isn't sure what to do, and he's not the only one at this strange school who has a hairy secret… The story continues in this latest volume.
(That's a horrendous synopsis!!)
Story and art by Yoko Nogiri.
Release Date: Moved to 3/21/16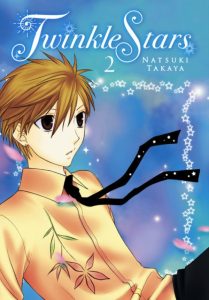 Twinkle Stars, vol. 2

Things get unpleasant for Sakuya when Kanade finds out about Chihiro. Though her cousin is a hothead, Sakuya asks him to meet Chihiro once more and give him another chance. Next on the agenda: summer vacation! Sakuya is studying hard for finals, since low scores mean she won't be able to participate in the last summer camp of her high school career. But then an unexpected visitor!?
Story and art by Natsuki Takaya.
Release Date: 3/21/17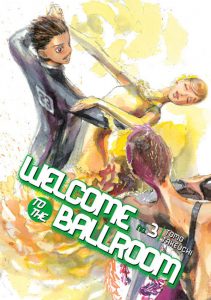 Welcome to the Ballroom, vol. 3

Fujita has taken his first steps into the high-octane world of competitive dance! With Hyodo suspended from competition, Gaju Akagi has swooped in to pair up with Shizuku. In order to stop him, Tatara teams up with Gaju's younger sister, Mako. The two couples will meet in competition at the Tenpei Cup – but even with the lessons they've received from Sengoku, can Mako and Tatara hope to measure up to the talent they'll face? And will Shizuku's decision to pair up with Gaju prove to be wisdom, or folly?
Story and art by Tomo Takeuchi.
Release Date: Moved to 3/07/17

What titles have you been buying this month?
Author/Editor
Super mom and teacher until the kids go to bed, then romance manga addict and writer until the caffeine wears out! Specializes in the shoujo and josei genre of manga and anime.
Latest posts by Laura (see all)