New on Shoujo Shelves – October 2017
October 18, 2017
Here's what's out for October this month.  Sayonara to So Cute It Hurts!! and the long running Kamisama Kiss. The new series by the mankaga of A Silent Voice debuts this month. Also, if you haven't tried out Beasts of Abigaile or Kigurumi Guardians then I highly recommend you give those series a try!
Editor's Note: If you come to this list and find something that's not classified as shoujo, that's because there are fewer and fewer titles that are strictly shoujo. We are trying to highlight new titles that girls or shoujo fans would be interested in knowing about.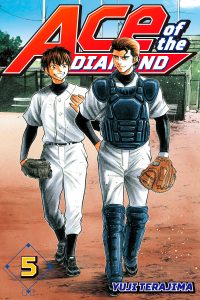 Ace of the Diamond, vol. 5

It's the last game before the final two players will be graduating from junior varsity into varsity. Against Kokushikan!! As Chris appears on the field, Sawamura will continue his evolution as a pitcher and the game continues at Seido's pace!! However, on the bench sits a man who knows Chris: Zaizen. Will his plan force the battery of Chris and Sawamura into a tight spot … ?!
Release Date: 10/03/17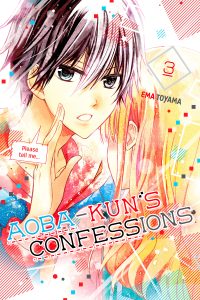 Aoba-kun's Confessions, vol. 3

Mayo gets rejected by Aoba-kun. Not only that, he also tells her that she's no longer needed as his Listening House girl! But then, at the Inter-High preliminaries, he runs into Asuka, his basketball teammate (and possible ex-girlfriend?) from his junior high school days. Asuka knows about his past, and Mayo sees that Aoba-kun is clearly shaken up. The drama continues in Volume 3!
Story and art by Ema Toyama.
Release Date: 10/10/17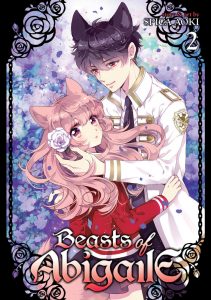 Beasts of Abigaile, vol. 2

Tsukishiro Nina has just arrived in the beautiful country of Ruberia, and its charming denizens and lush scenery are like a fairy tale come true. That is until she's beset by a mysterious young man with a steely gaze and furry wolf ears—who promptly bites her! Nina finds herself turning into one of these beasts of legend, and whisked away to the prison of Abigaile where all their kind are sent. Nina must keep her wits about her if she's to learn the secrets of this magical world where everyone either makes her blood boil or her young heart race!
Story and art by Spica Aoki.
Release Date: 10/17/17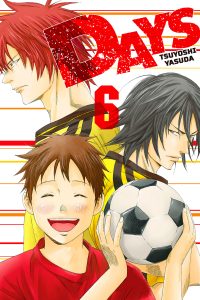 Days, vol. 6

The Seiseki Soccer Club faces stiff competition at training camp as they brace themselves for the second half of the deciding game! It's a fight to see who makes the team, but as it heats up, Tsukushi begins to lose faith in himself. He's been told to find a weapon that's his and his alone …but what could it be? And what awaits Seiseki in their match against Seikan, a team that stands shoulder-to-shoulder with the strongest teams in Japan?!
Story and art by Tsuyoshi Yasuda.
Release Date: 10/31/17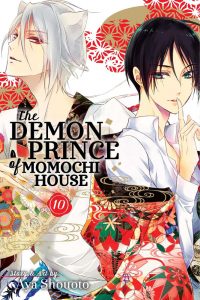 The Demon Prince of Momochi House, vol. 10

Himari Momochi inherits Momochi House, an estate which exists on the barrier between the human and spiritual realms. Himari makes her way into the depths of Momochi House in search of a way to free Aoi. She is attacked but is saved by the Guardian of the Gate. Hoping to get his hands on the Momochi name, the guardian tries to get Himari to marry him. Naturally, Aoi has no intention of letting him have his way!
Story and art by Aya Shouoto.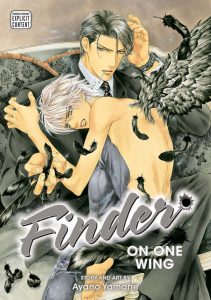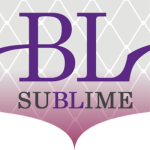 Finder Deluxe Edition: On One Wing, vol. 3

Freelance photographer Akihito Takaba has something Fei Long wants, and the crime boss will stop at nothing to get it, including kidnapping the young photographer's friends! Akihito turns to the only person he can think of for help, Fei Long's former lover and current rival Asami Ryuichi. But when Asami's old flame meets his new replacement, sparks fly!
 Story and art by Kaoru Mori.
Release Date: 9/19/17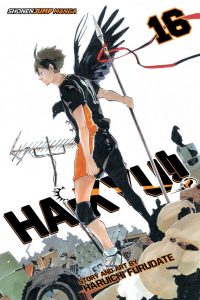 Haikyu!!, vol. 16

It's Karasuno versus Aoba Johsai in the Spring Tournament Qualifier semifinals, and Aoba Johsai has the upper hand at the end of the second set. Tadashi Yamaguchi is sent out as a pinch server to throw a wrench in the momentum of the game. Can he get past the painful memory of his past failures and close out the set for Karasuno?!
Story and art by Haruichi Furudate.
Release Date: 10/03/17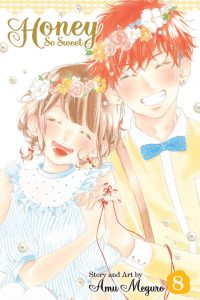 Honey So Sweet, vol. 8

Although Nao Kogure was once afraid of the delinquent Taiga Onise, she was soon touched by his kind soul. Their close friends, Kayo Yashiro and Ayumu Misaki, have been flirting and fighting together for a while, but does Kayo want Ayumu to be her boyfriend? Find out what the future holds for everyone!
Story and art by Aya Shouoto.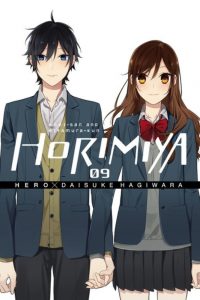 Horimiya, vol.9

As the seasons gradually turn, the streets change color, and visible trails of breath herald the coming of winter. But the passage of time has some people on edge, especially Hori. The uncertainty of where she and Miyamura, not to mention their friends, will be this time next year has her feeling anxious. Will Miyamura be able to set his girlfriend's mind at ease? Or will his own apprehensions just double her distress?!
Story by Hero and art by Daisuke Hagiwara.
Release Date: 10/31/17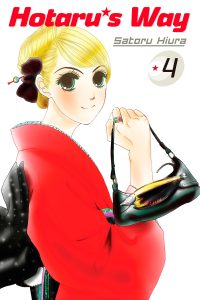 Hotaru's Way, vol. 4

Hotaru spends her summer vacation like a true master himono: lazing around the house with beer in her hand! Spending the week overseas wouldn't have been the end of the world, either, but in the end, a woman's house is her castle! So long as she has manga, beer, and snacks, the Three Sacred Artifacts of the Himono, close at hand, she's in paradise! But just as soon as she's settled in, someone shows up to make waves! Volume 4 includes all of this, a look into Takano-buchou's past, and a haughty new character's lordly debut!
Story and art by Satoru Hiura.
Release Date: 10/17/17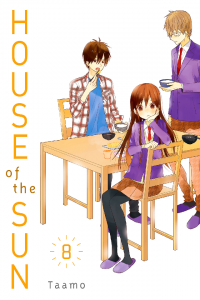 House of the Sun, vol. 8

"There are so many things I've wanted in this house. So I've been under the illusion that I belong here."
Hiro and Radical-san take off for their work retreat. While Hiro's gone, Mao and Daiki are all alone. Has it finally become time for these feelings that have been growing stronger and stronger to be revealed?! And what of the rebirth of the Nakamura home, which only waits for the return of little sister Hina? The bright yet sad story of two childhood friends with an age gap and their life together continues …
Story and art by Taamo.
Release Date: 10/17/17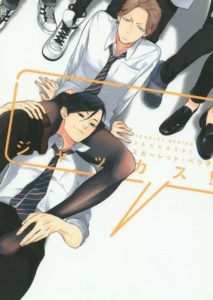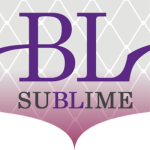 Jackass, vol. 1 

**New Series**



When the panty hose go on, all bets are off between these best guy friends!
Practical Keisuke's incredibly handsome best friend Masayuki has always rubbed him just a little bit the wrong way. Maybe it's because Masayuki is rich, carefree, and so stunningly handsome that he can, and does, have any girl he wants? But one day, when Keisuke accidentally wears his older sister's panty hose to gym class, it's suddenly his hot friend who's doing the rubbing…on Keisuke's panty hose-clad legs! Has he unwittingly unleashed a secret fetish that will change their relationship forever?
Story and art by Scarlet Beriko.
Release Date: 10/10/17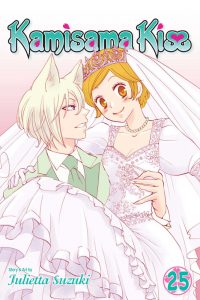 Kamisama Kiss, vol. 25 

**Final volume**



Nanami and Tomoe are getting ready to leave Mikage shrine and join the human world for good. Nanami has even been accepted to a junior college in the child development department! But while she thought she was ready to retire as kamisama, it turns out that Nanami is going to lose a lot more than just her ability to use spells—she won't be able to see anyone from the spirit world again! Is the price for being human too high?
Story and art by Julietta Suzuki.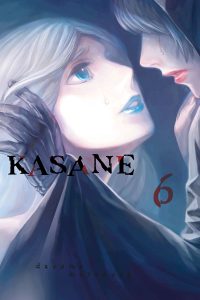 Kasane, vol. 6

Kasane is ugly. But her deceased mother has left her a tube of lipstick with the power to steal faces. Kasane makes the decision to use this power to rob the beautiful of everything they have. When she encounters the gorgeous Neena Tanzawa, she drives the other woman to the edge to steal her face and identity, and uses Neena's good looks to become a star on the stage. But when Kasane's half-sister Nogiku shows up, everything changes. Will Nogiku bring Kasane hope … or disaster?
Story and art by Daruma Matsuura.
Release Date: 10/17/17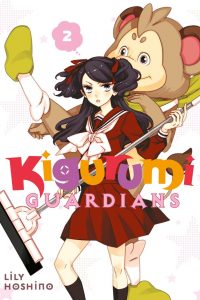 Kigurumi Guardians, vol. 2

Hakka's second year of middle school was dull as it could be, until a suspicious cow mascot ("kigurumi") shows up in her room, holding a sign that reads, "My Name Is Ginger." But this isn't (just?) a stalker, it's a magical being that's come to convince Hakka (and her friends) to become Guardians, and save the world! Hakka is understandably confused, until she's suddenly attacked, and a beautiful young man leaps in to save her. Can this handsome knight and the weird kigurumi be…one and the same?
Story and art by Lily Hoshino.
Release Date: 10/31/17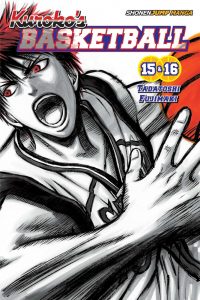 Kuroko's Basketball, Omni 8

It's the third quarter of Seirin's game against To-Oh, and Momoi's strategy is neutralizing Kuroko's effectiveness. With all hope of victory quickly fading, Seirin's counting on Kuroko, but Momoi's strategies leave him unable to shake his defender…
Collects Kuroko's Basketball volumes 15 & 16 in omnibus format.
Story and art by Tadatoshi Fujimaki.
Release Date: 10/03/17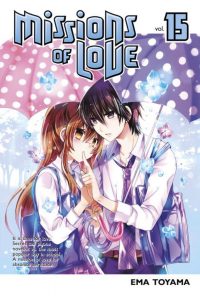 Missions of Love, vol. 15

Yukina and Shigure's feelings have deepened… Has Yukina's missions to find new material for her digital novels give them an opportunity to fall in love? The latest developments are for all to see in Volume 15 of Missions of Love!
Story and art by Ema Toyama.
Release Date: 10/24/17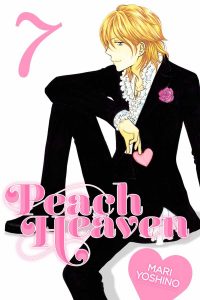 Peach Heaven, vol. 7

High-school student/erotica author Momoko is content with the latest development, but she still feels uncomfortable about having a secret relationship. As Momoko works to figure out how to deal with all this, the charismatic romance author Mayuzumi starts to show an interest in her … What will become of Momoko's relationship with her sadistic supermodel of a boyfriend when he clashes with this new rival?
Release Date: 10/17/17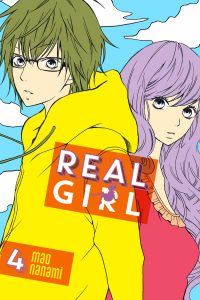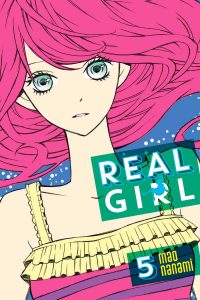 Real Girl, vols. 4-5

Volume 4 – Despite being an otaku, Tsuttsun finds romance with beautiful, young Iroha. But it turns out his kohai, Ayado-san, secretly admires him too!! Iroha can't hide feeling anxious about this delicate love triangle, but Tsuttsun's lack of social skills leaves him completely oblivious. This might be the most precarious situation of all!! With the relationships so complicated, the group goes on a camping trip organized by Ishino-san. And what is Ito going to do about his feelings for Ayado-san?! Things are bound to get messy!!
Volume 5 – Iroha is overwhelmed with shock after Ayado-san confesses that she has feelings for Tsuttsun, and she storms out of the cottage. Oblivious to his popularity and to Iroha's true feelings, Tsuttsun is simply bewildered. How is he going to mend his relationship with the two girls who are at odds with each other?! Despite taking Ishino-san's advice and having Ito's support, he doesn't want to ruin his precious romance. Don't give up even though you lack the communication skills! Tsuttsun, the weakest boy in Girls' Manga … It's time for him to "man" up!
Story and art by Mao Nanami.
 Release Date: 10/10/17 & 10/24/17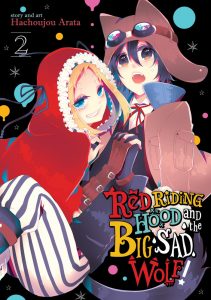 Red Riding Hood and the Big Sad Wolf, vol. 2

IOnce upon a time there lived a kind, sensitive Wolf. He loved the warm sun, the beautiful flowers, and the song of the birds. But one day the Wolf encountered a girl in a red hood. She delighted in making the Wolf cry, and immediately fell in love with his sorrowful face. Now she brings her colorful friends to torment him every day! What is the story behind all the strange characters populating the deep dark wood, and what is a big, sad wolf to do?
Story and art by Hachijou Shin.
Release Date: 10/24/17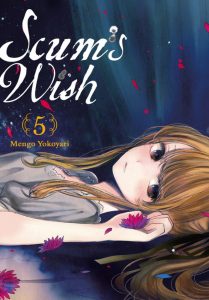 Scum's Wish, vol. 5

Twisted love causes problems. Hanabi and Mugi are supposed to be dating, but Ebato's love confession has confused Hanabi. Moka's love for Mugi is still unrequited, a painful thorn hiding beneath the blossoms of love. As all around them people are changing their shape, will their feelings change also…?
Story and art by Mengo Yokoyari.
Release Date: 10/31/17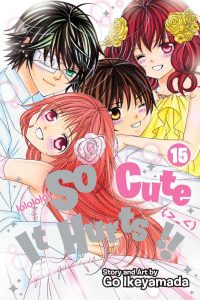 So Cute It Hurts!!, vol. 15 

**Final Volume**



The Tohoku earthquake devastated Sendai and the surrounding region, but life must go on. Time is passing, recovery is ongoing, and Megumu and Mitsuru are building their new lives. But Megumu struggles with the idea that healing from tragedy must mean forgetting. Can she find a way to use her new success as a manga artist to honor all that was lost?
Story and art by Go Ikeyamada.
Release Date: 10/03/17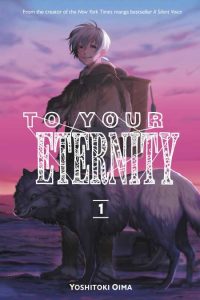 To Your Eternity, vol. 1 

**New Series**



From the creator of A Silent Voice. A lonely boy wandering the Arctic regions of North America meets a wolf, and the two become fast friends, depending on each other to survive the harsh environment. But the boy has a history, and the wolf is more than meets the eye as well …
Story and art by Yoshitoki Oima.
Release Date: 10/31/17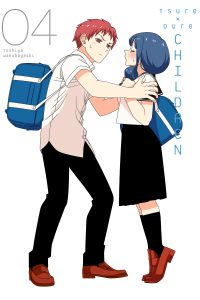 Tsuredure Children, vol. 4

The newest volume of the hit webcomic romantic-school comedy, this time with a whopping 40 all-new extra pages! Packed with more frustrating, fuzzy feelings than ever before, fans of both the web and magazine versions alike are sure to be pleased!
Story and art by Toshiya Wakabayashi.
Release Date: 10/24/17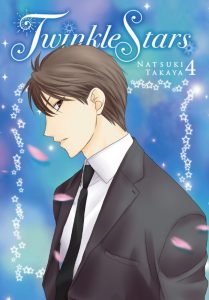 Twinkle Stars, vol. 4

The second semester of school is starting, and Chihiro's kinder attitude toward Sakuya is making her heart race! When he recommends her a book to read, she's positively overjoyed. But on the way home from a night of stargazing with the Star Appreciation Club, Chihiro suddenly approaches her! What does he want to talk about…?
Story and art by Natsuki Takaya.
Release Date: 10/31/17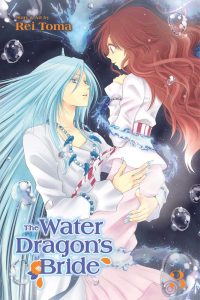 The Water Dragon's Bride, vol. 3

Unable to return home, Asahi grows into a lovely young woman while living in this challenging world. As a priestess, she must spend time with the water dragon god for a ritual every year, but because of her connection to the his power, someone kidnaps her! Will Asahi be able to escape unscathed?
Story and art by Rei Toma.
Release Date: 10/03/17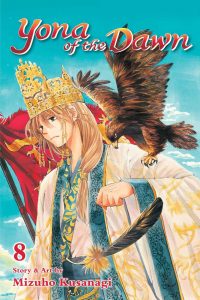 Yona of the Dawn, vol. 8

Jaeha, the Green Dragon, joins Yona's party after their harrowing adventure together in Awa. Now the group must find the Yellow Dragon—the last dragon from the prophecy that Ik-su told Yona! Meanwhile, Su-won visits Chishin Palace and tells General Geun-tae, chief of the Earth Tribe, that he should hold a mock battle and festival. But what could be the true intent behind Su-won's proposition?
Story and art by Mizuho Kusasnagi.
Release Date: 10/03/17
What titles will you buy this month?
Author/Editor
Super mom and teacher until the kids go to bed, then romance manga addict and writer until the caffeine wears out! Specializes in the shoujo and josei genre of manga and anime.
Latest posts by Laura (see all)