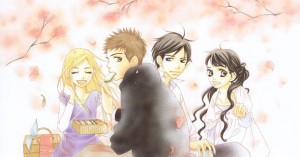 The month of April in Japan means it's time for the cherry trees to begin their annual blossoming. It is during this time of year that the Japanese hold hanami, or flower viewing, parties. Existing for centuries in Japanese culture, hanami are still held every year all over Japan to welcome the changing seasons and new beginnings.
The first I'd encountered this tradition in a manga was when Honey and Clover was running in Shojo Beat. The characters are of college age, and some are even employed for local companies or businesses. There is a hanami held at a local park that the group all attend. This particular event happens to be a yozukura, literally night sakura, or a cherry blossom party held in the evening. The characters eat onigiri, drink beer, and crazy Mayama even performs a song.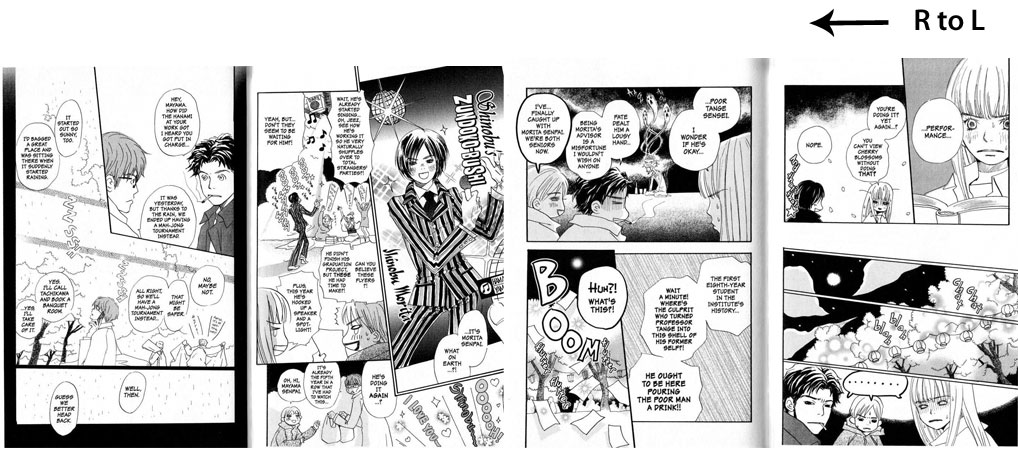 So where did this custom come from? In shinto belief, Sakura were used to divine the year's harvest as well as determine the start of rice-planting season. People believed in kami residing inside the trees and made offerings to the gods. They then ate the offering and drank sake. Emperor Sagan (786-842) of the Heian Period adopted this custom, and celebrated parties to view the flowers with sake and feasts under the blossoming branches of sakura trees in the Imperial Court in Kyoto. This was said to be the origin of hanami in Japan.*
The tradition had spread to the common peoples by the Edo Period (1600-1867). Today it is celebrated all over Japan. Every year there is a Sakura Forecast put out by the Japanese Weather Bureau that predicts the best viewing times for the blooms. This annual event is known as the Sakura Front, since the blooming times move from south to north across the island throughout the month.
Wherever you are, you can celebrate your own hanami with blooming cherry blossoms. I wish I could have come up with more instances of hanami in manga, but this was the only scene I recalled. If you know of others please tell me in the comments. Thanks!
*From: Hanami on Wikipedia