Shoujo Anime for Summer 2017
August 9, 2017
Guess what?! There's no shoujo anime again this season. No surprise since it's a rare genre to get an adaptation. Here's a list of other series that you might be interested in if you are a fan of romance or male fan service.
For the male fan service take a look at:
Dive!! – Zero G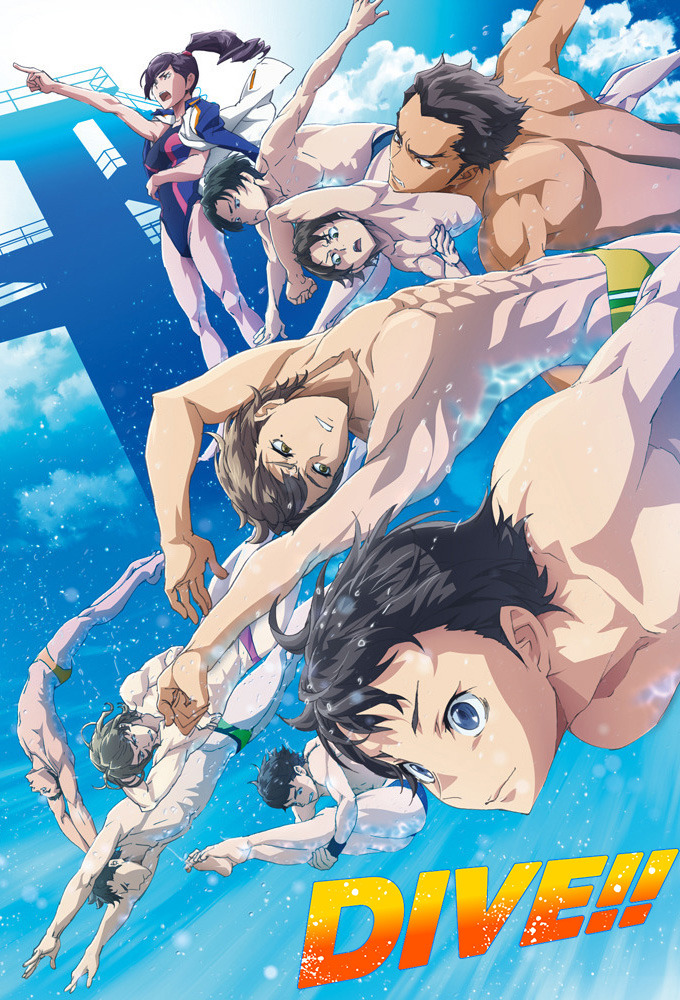 Synopsis: The series revolves around the Mizuki Diving Club (MDC), which is on the verge of closing down after having financial troubles. The club's new coach persuades the club's parent company to stay open on one condition: that the club sends one of its members to next year's olympics as part of Japan's olympic team.
Dive!! is available to watch on Amazon Prime's Anime Strike channel.
Keppeki Danshi! Aoyama-kun – Studio Hibari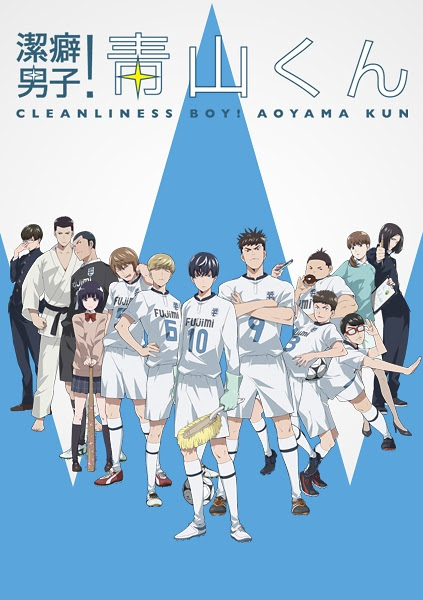 Synopsis: Aoyama, the handsome young soccer genius that's a representative of Japan. His play style is "cleanliness." He doesn't tackle and doesn't head the ball. If he's doing a throw-in, he'll only do it if he's wearing gloves.
For straight romance check out:
 Konbini Kareshi – Studio Pierrot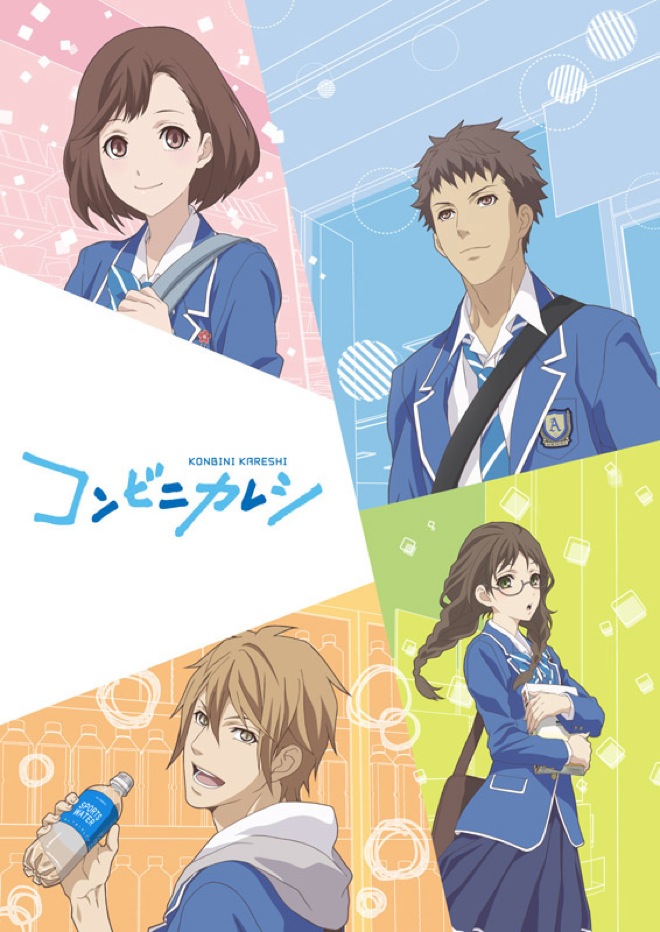 Synopsis: Six students are each getting on with their lives, and all of them will visit the nearby convenience store after school. Each goes there for different reasons: to eat ice cream after club activities, to get the latest issue of this week's game magazine, to purchase ingredients, to meet friends, or to stock up on their favorite food. The convenience store becomes the place they can relax and make small memories.
Love and Lies – LIDENFILMS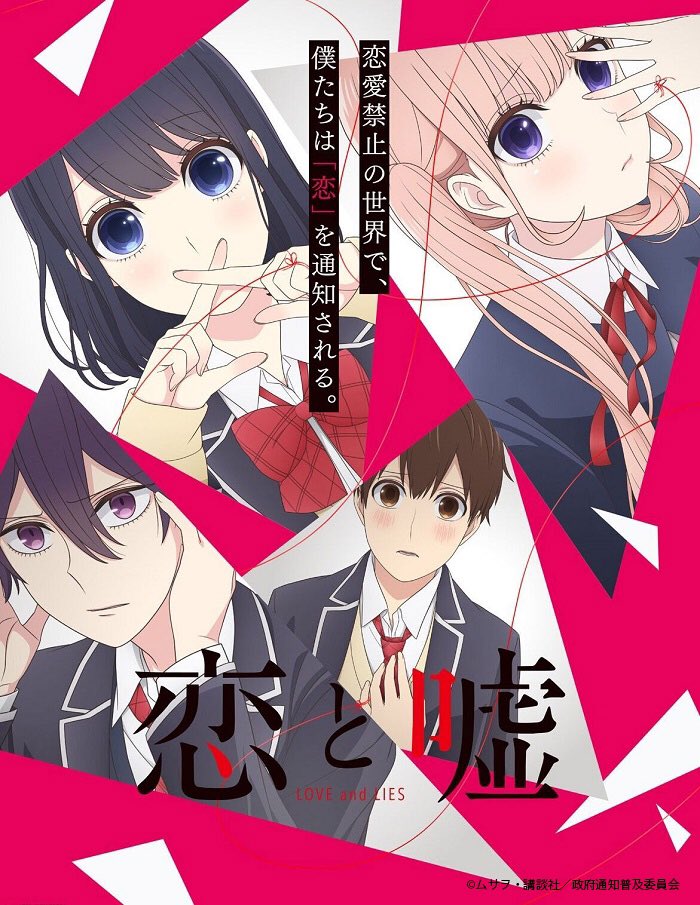 Synopsis: Lies are forbidden and love moreso. In the near future, when you turn sixteen you are assigned a marriage partner by the government. Yukari Nejima is a below average fifteen year old, but within him hides a heart burning with passion! In this world in which love is forbidden, what will happen to him?
Love and Lies is streaming on Amazon Prime's Anime Strike channel.
Tsuredure Children – Studio Gomuki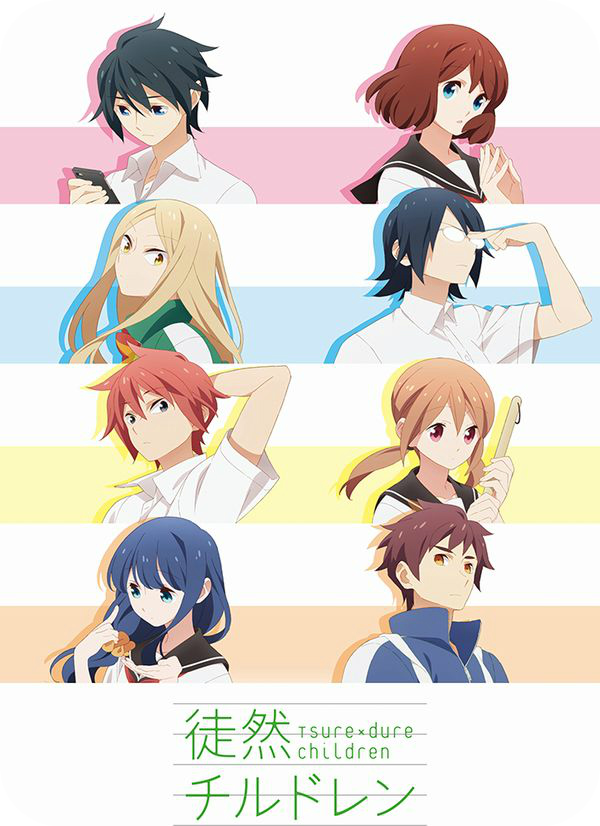 Synopsis: Various short stories. From a boy, crippled by his absolute lack of confidence in himself, that cannot accept the fact that the girl of his dreams actually asked him out on a date, to the near-psychotic girl that pours her own blood into her homemade chocolate in order to win his heart.
For same sex romance check out these two:
Netsuzou Trap – NTR – Creators in PACK TOKYO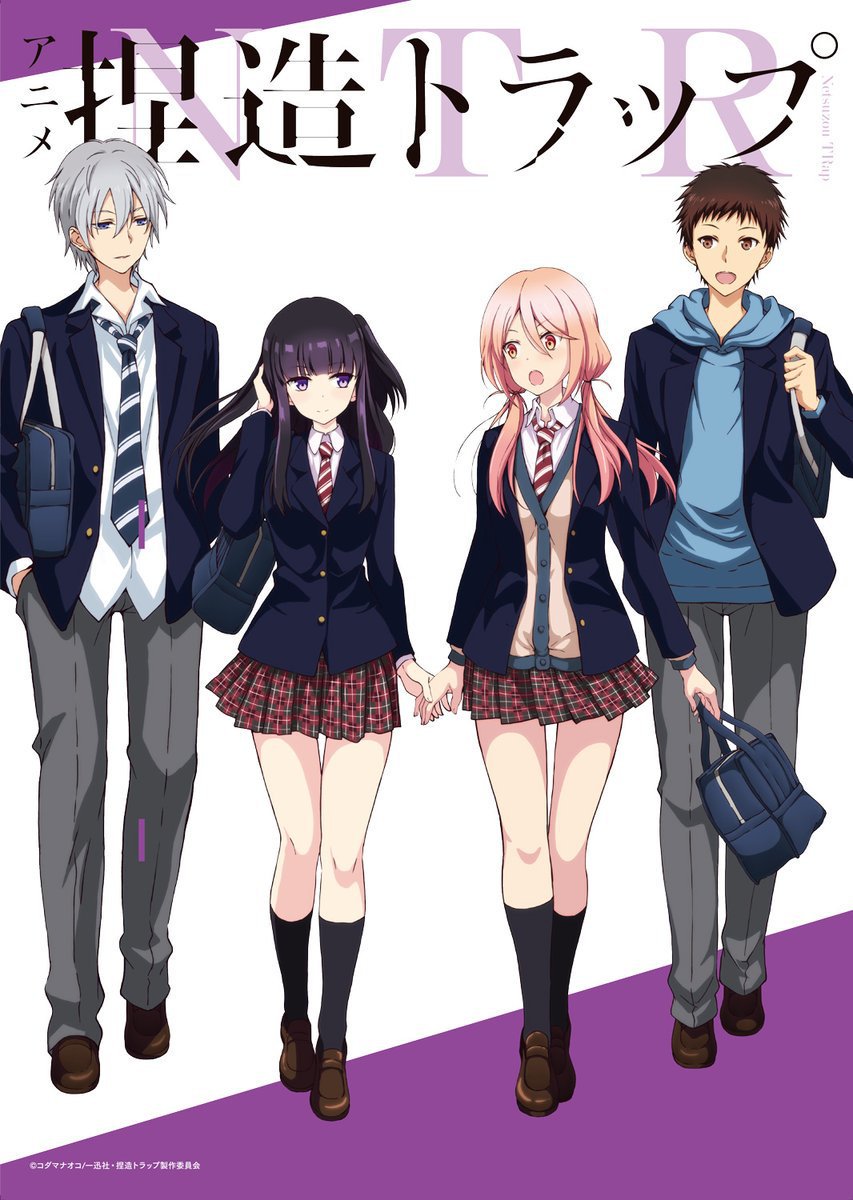 Synopsis: Yuma and Hotaru have been friends since childhood. It is only natural that when Yuma is nervous about her new boyfriend, she asks Hotaru along with her boyfriend for a double date. But when Hotaru offers herself to Yuma as "practice," both girls realize that they're more interested in each other than they are in their own boyfriends.
Netsuzou Trap – NTR  is streaming on Crunchyroll.
Hitorijime My Hero – Encourage Films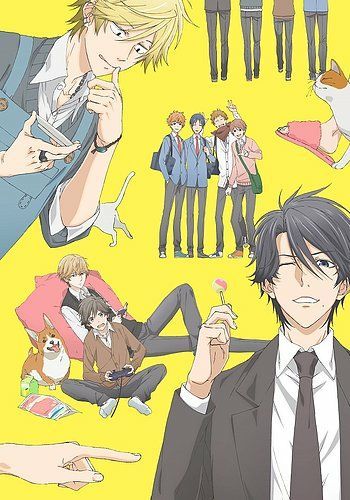 Synopsis: High schooler Masahiro Setagawa is a fairly helpless delinquent, so much so that the neighborhood bullies use him to run their errands. His life changes when he meets high school teacher Kosuke Oshiba.
Last but not least, if you want drama, sports, and romance all in one you'll want to watch this:
Welcome to the Ballroom – Production I.G.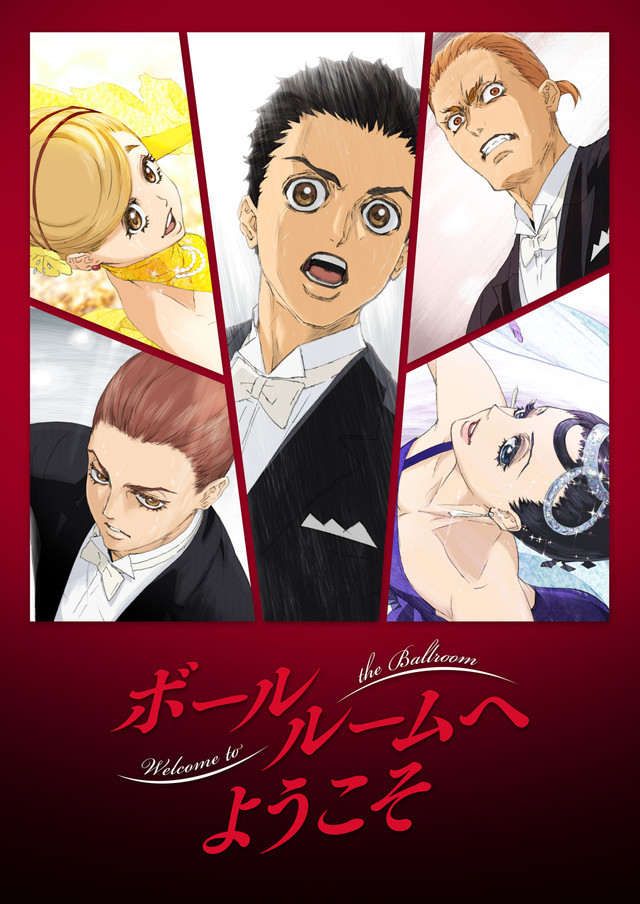 Synopsis: Fujita has drifted through middle school aimlessly, unable to find friends or anything that can hold his attention. Then, one day, he's attacked by a gang and saved by a mysterious man. But this isn't a karate master; it's a ballroom dance instructor! Reluctantly, Fujita takes a few beginner's classes, only to find his inspiration… an entrancing, teenage dance prodigy named Shizuku. It's Fujita's first step into the high-octane world of competitive dance!
Author/Editor
Super mom and teacher until the kids go to bed, then romance manga addict and writer until the caffeine wears out! Specializes in the shoujo and josei genre of manga and anime.
Latest posts by Laura (see all)